From Comedians, To Actors, To Royal families, These Are The Most Unbelievable Private Car Collections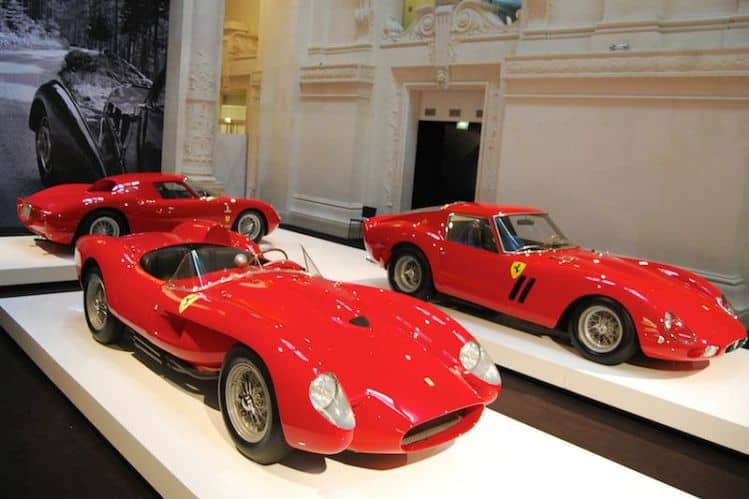 Car collections can take on many forms, some as heart-felt as two forlorn derelicts in your driveway to others being bespoke Concours d'Elegance trailer queens. No matter the size, scope or value of your collection, the only thing that matters is how it moves you. Not literally moving you from point A to point B but how it moves you on a spiritual, psychological level.
As a budding car collector and broker myself, I am in awe and dismayed by some of the car collections we are about to review. Some come from points of pure unbridled enthusiasm and others are more malicious in my biased, car-guy opinion. Let's jump right in with the first car collection on list and arguably one of the most house-hold names.
Jerry Seinfeld

American Comedian and coffee addict has become synonymous with vintage Porsche. The former showrunner of the series that bears his name has over 150 vehicles[1] in his car collection. As is the case with most collectors, they rotate their pieces. Seinfeld did just that when he sent 18 cars to the Gooding and Company auction in 2016; ringing in a total 22 million dollars for the comedian[2].
the estimated value varies. Some say it's 50 million, and others say 150 million.[3] He has gone as far to buy an entire building in New York City for 1.4 million dollars[4] and retrofitted it to house his various vehicles. Here are some notable examples he cares for currently.
1970 Porsche 911 S/T 2.3 liter
230 bhp[5] and "His favorite[6]" 1 of just 36 units ever made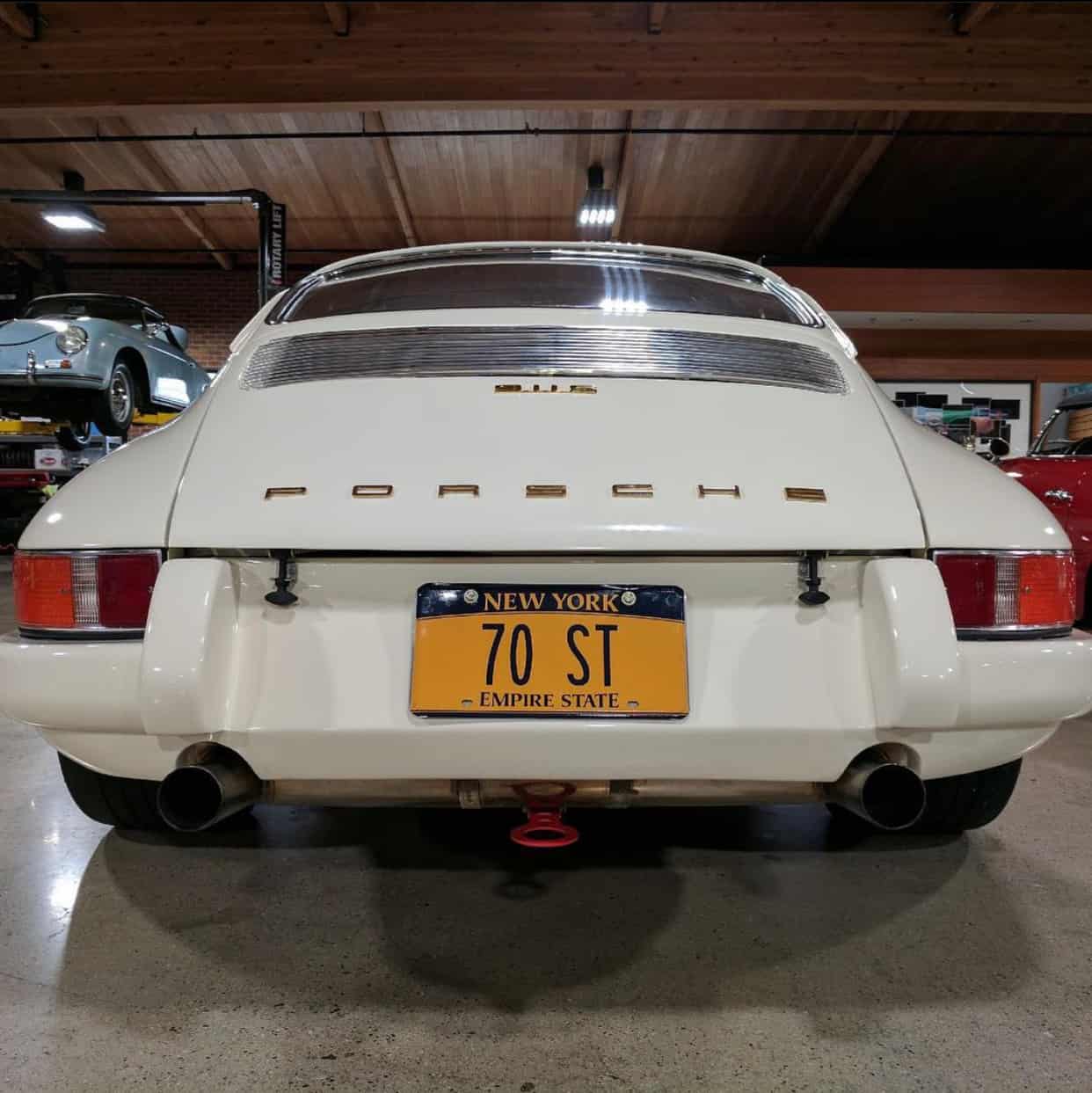 2018 Porsche 911 GT3RS 4.0 liter
560 bhp w/ "Liquid Chrome[7]" (who knows what that means) 1 of 1 car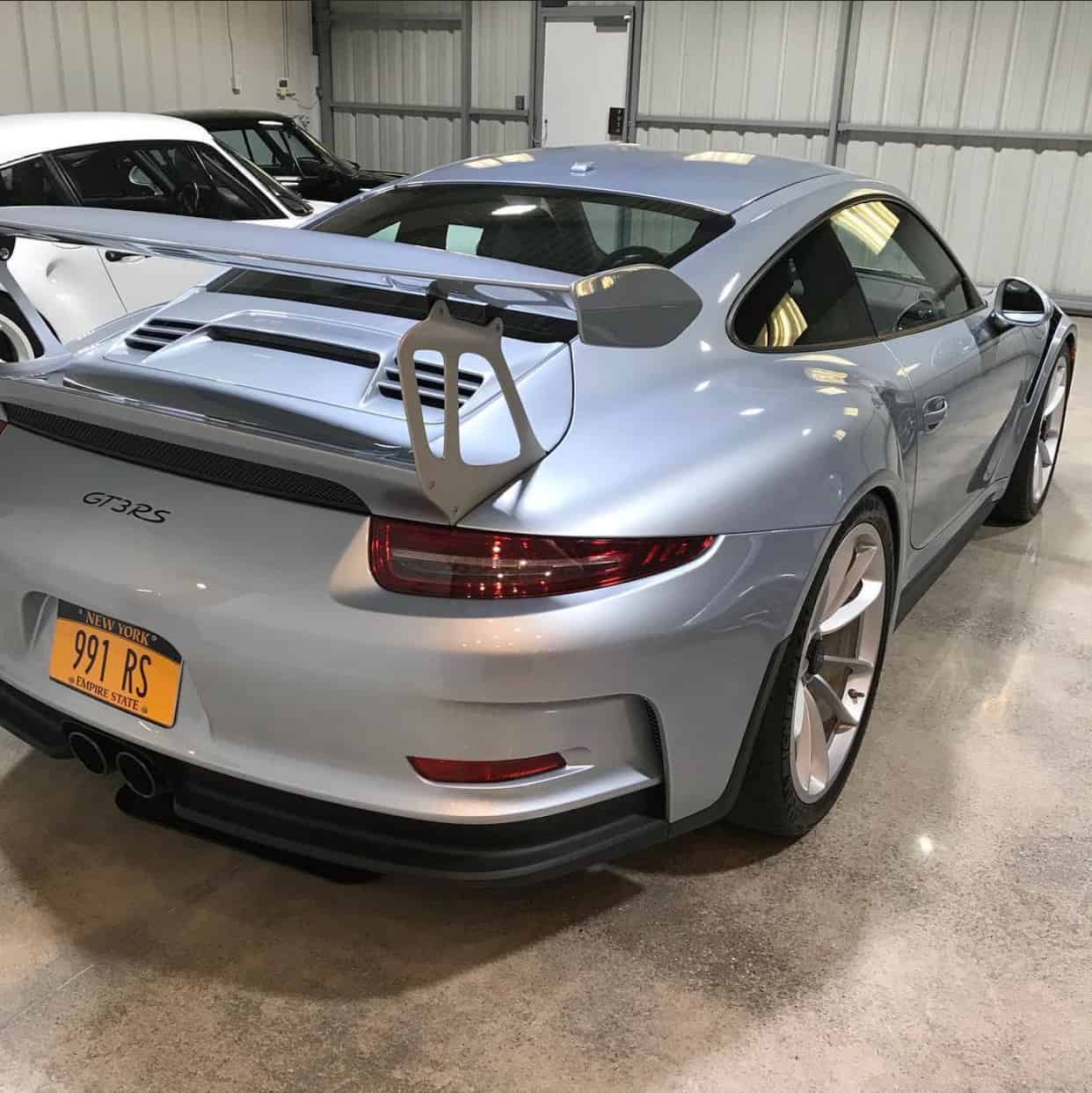 1964 Volkswagen Camper "EZ Camper" Conversion
Seinfeld said "We got busted by the cops with it for putting up an illegal lemonade stand[8] this past summer in the Hamptons." Here is a photo of the illicit lemonade speakeasy. It was projected to sell for $55,000 but sold for $120,000 [9]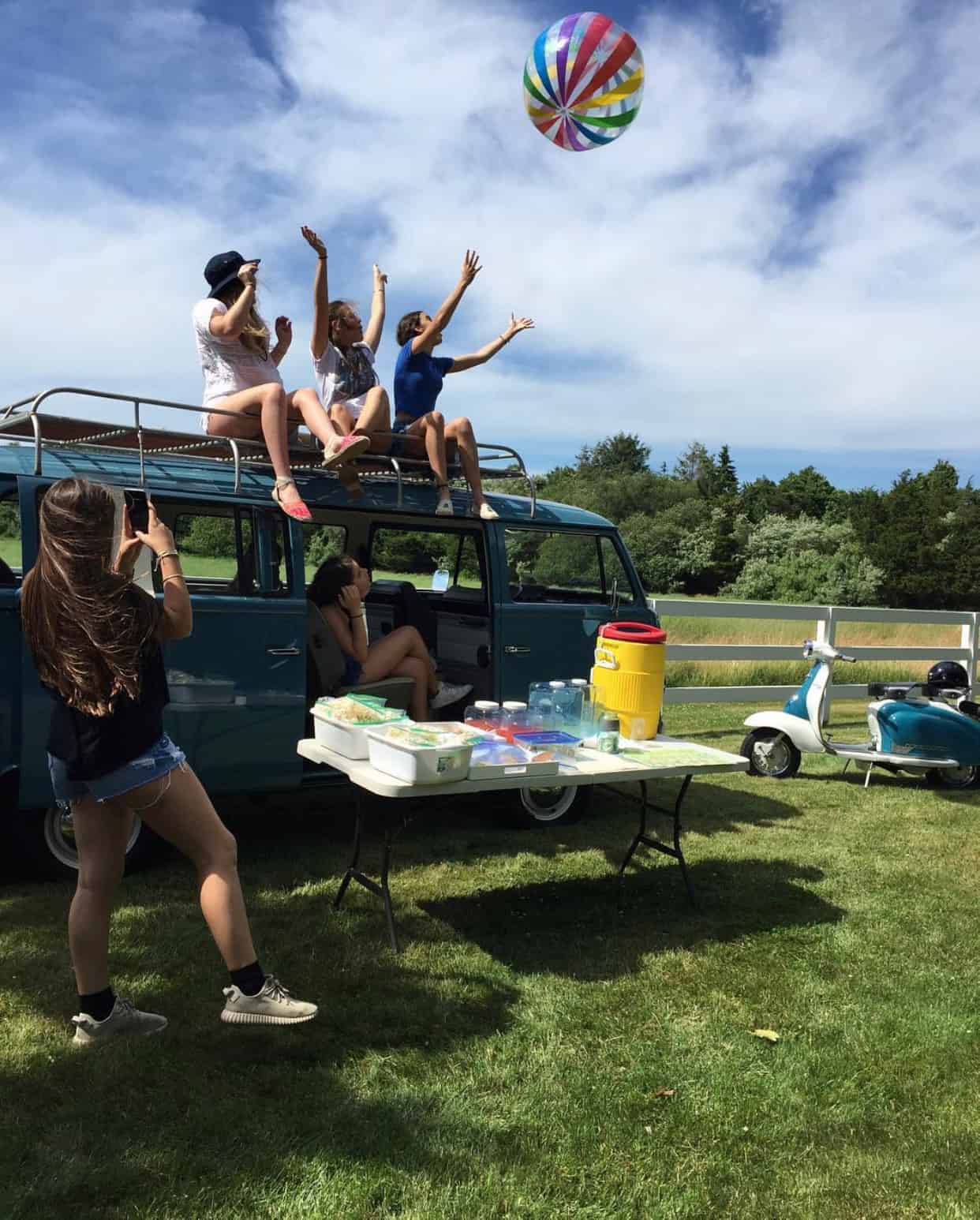 1959 Porsche 718 RSK Spyder 1.5 liter
150 bhp 1 of 35 made. Seinfeld sold it for 2.6 million [10]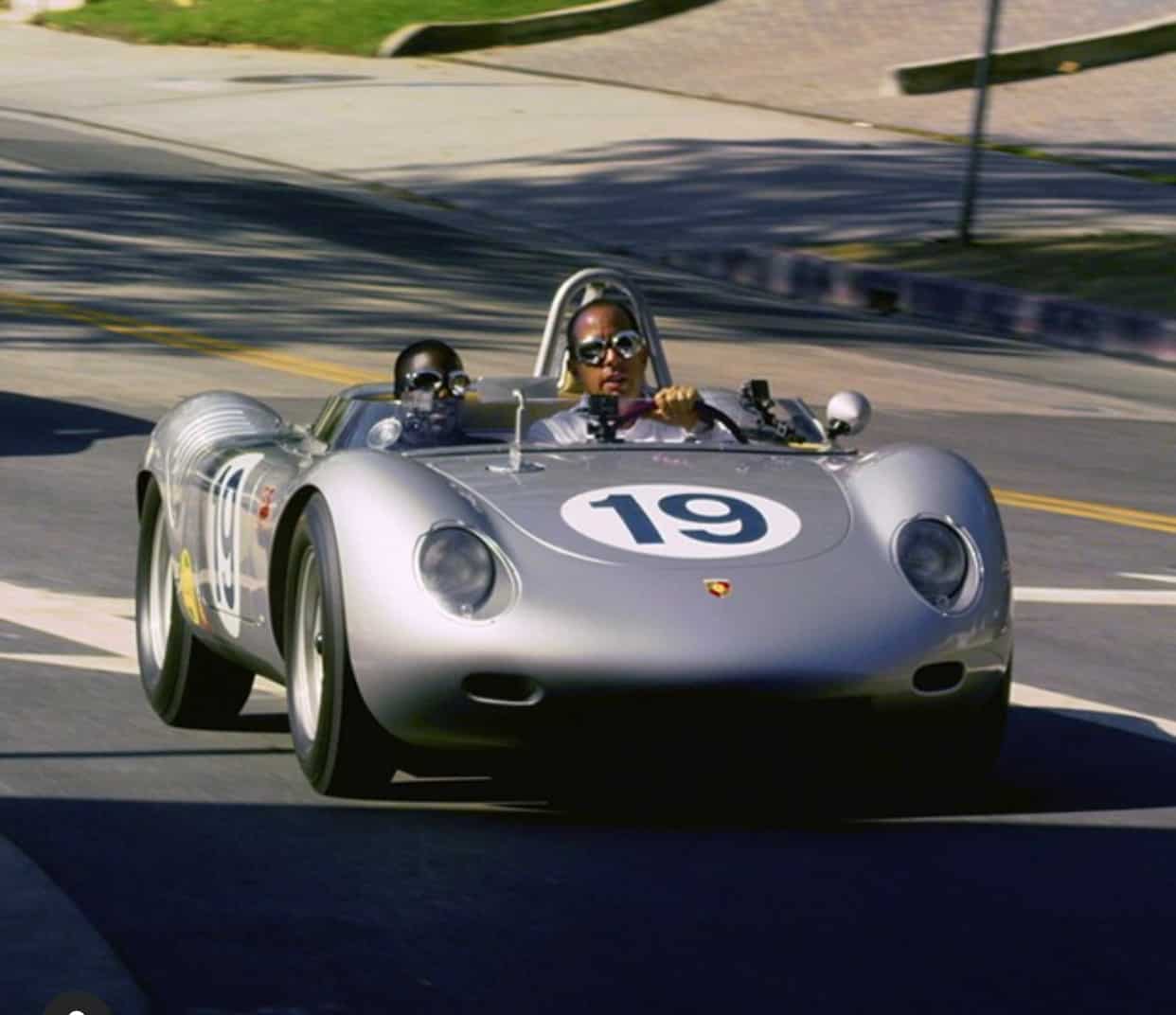 1975 Porsche 911 Turbo RSR 3.0 liter
530 bhp, 1 of 31 made. Valued at nearly $900,000[11]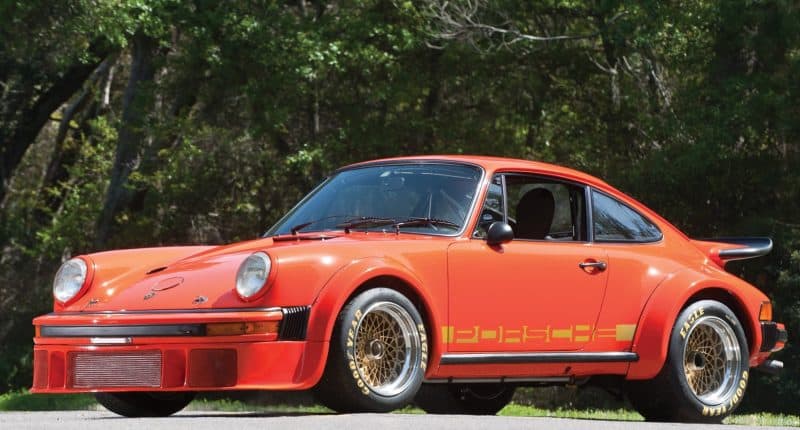 Jay Leno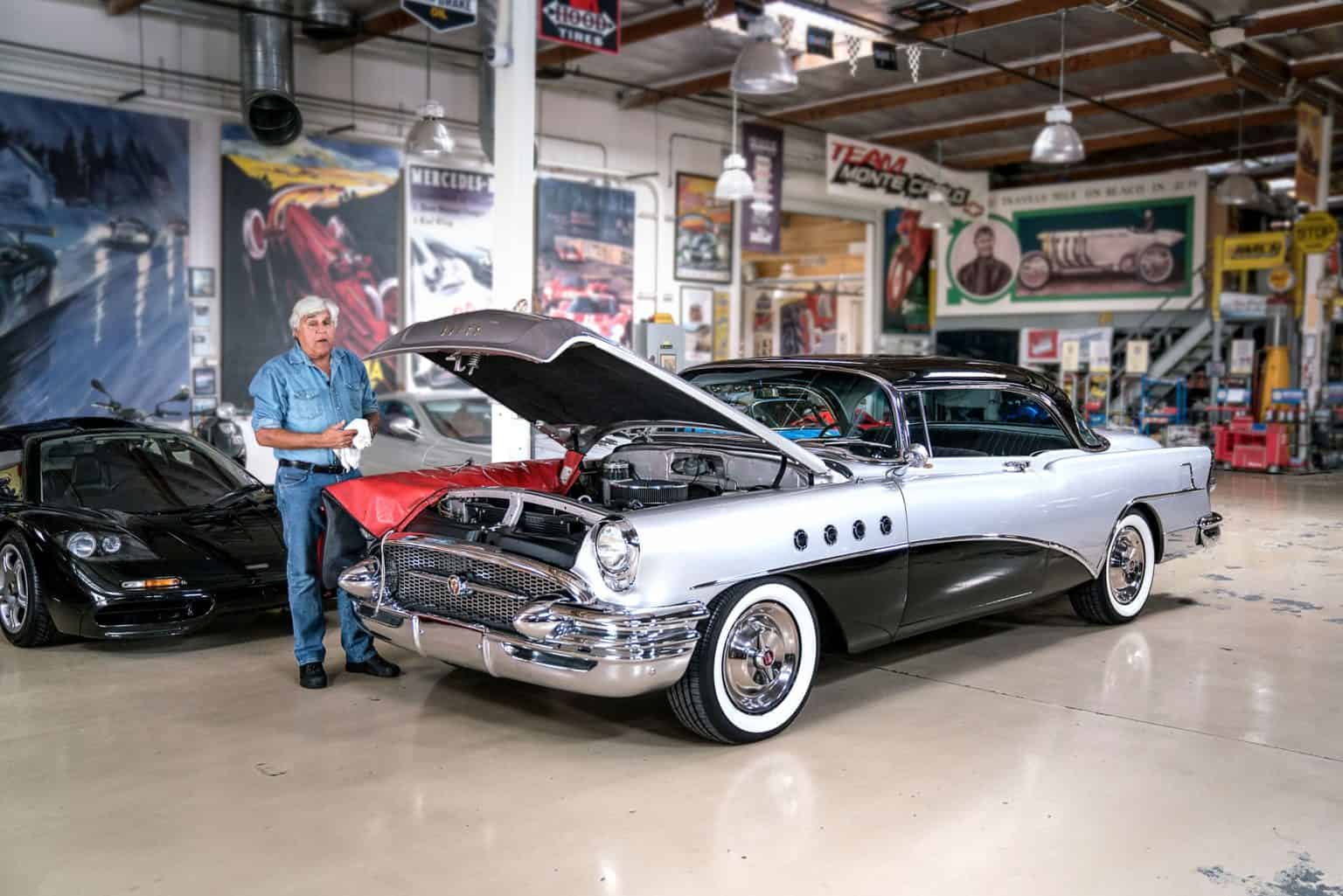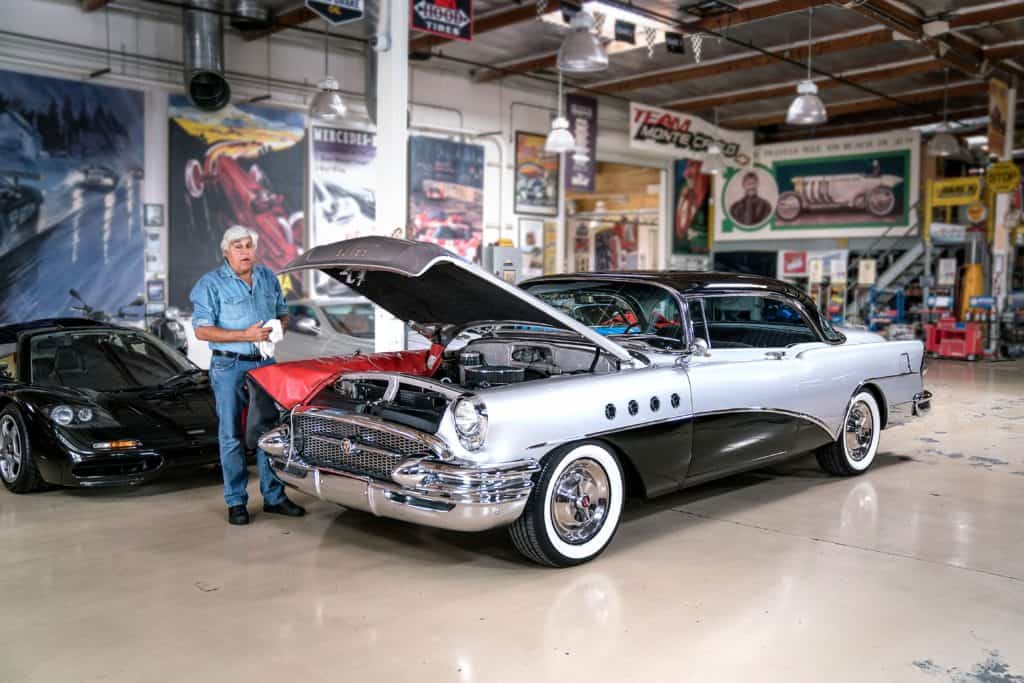 The 2nd American comedian on the list and former host of The Tonight Show is known for his expansive car collection. This connects to our last piece about car collecting needing to be a childlike passion, and what are comedians if not big kids. He has over 180 vehicles in his garage, and 160 motorcycles. Leno has cars powered by steam, turbines, jet engines, even a v8 bar stool.[12]
Leno has been such an enthusiast for so long that he now has come full circle and has matching sets from the original car to its remake, even going so far to have matching VIN numbers[13]. Jay is the car guy's car guy; he has never sold one of his cars, only having donated 15 cars[14] to charity over the years.
The estimated value of this collection is a paltry 50 million. I would disagree with that figure, since one of his cars alone is valued at almost half that, see below.
Matching VIN number Ford GT's,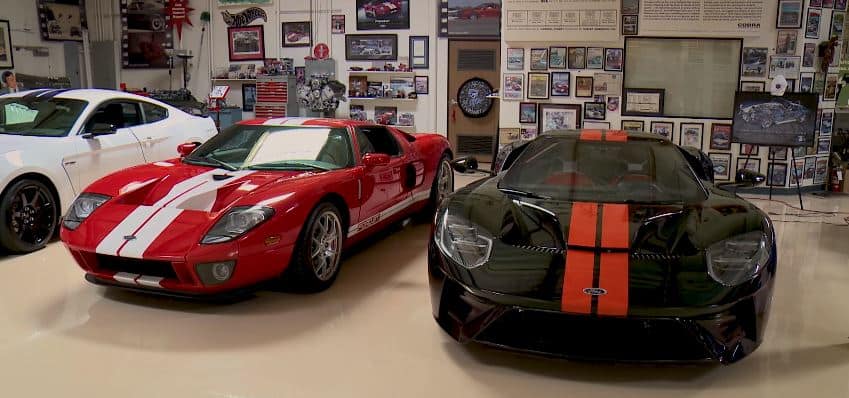 Both are #12 off the line. One 2005 and the other 2017. The 2005 model has a 5.4 liter V8 rated at 540 bhp, valued at $149,999 new; though current markets put it at over half a million. The 2017 Ford GT has a 3.5 liter V6 and is rated at 647 bhp. Leno optioned his to 505K[15]
1967 Lamborghini Miura P400 3.9 V12
known as the first "Supercar[17]" It was formerly owned by Dean Martin, it was given to Jay. The lamborghini had a blown motor and wasn't drivable but Leno got it restored to factory finish.
1999 Y2K Turbine Motorcycle, 350 bhp[18]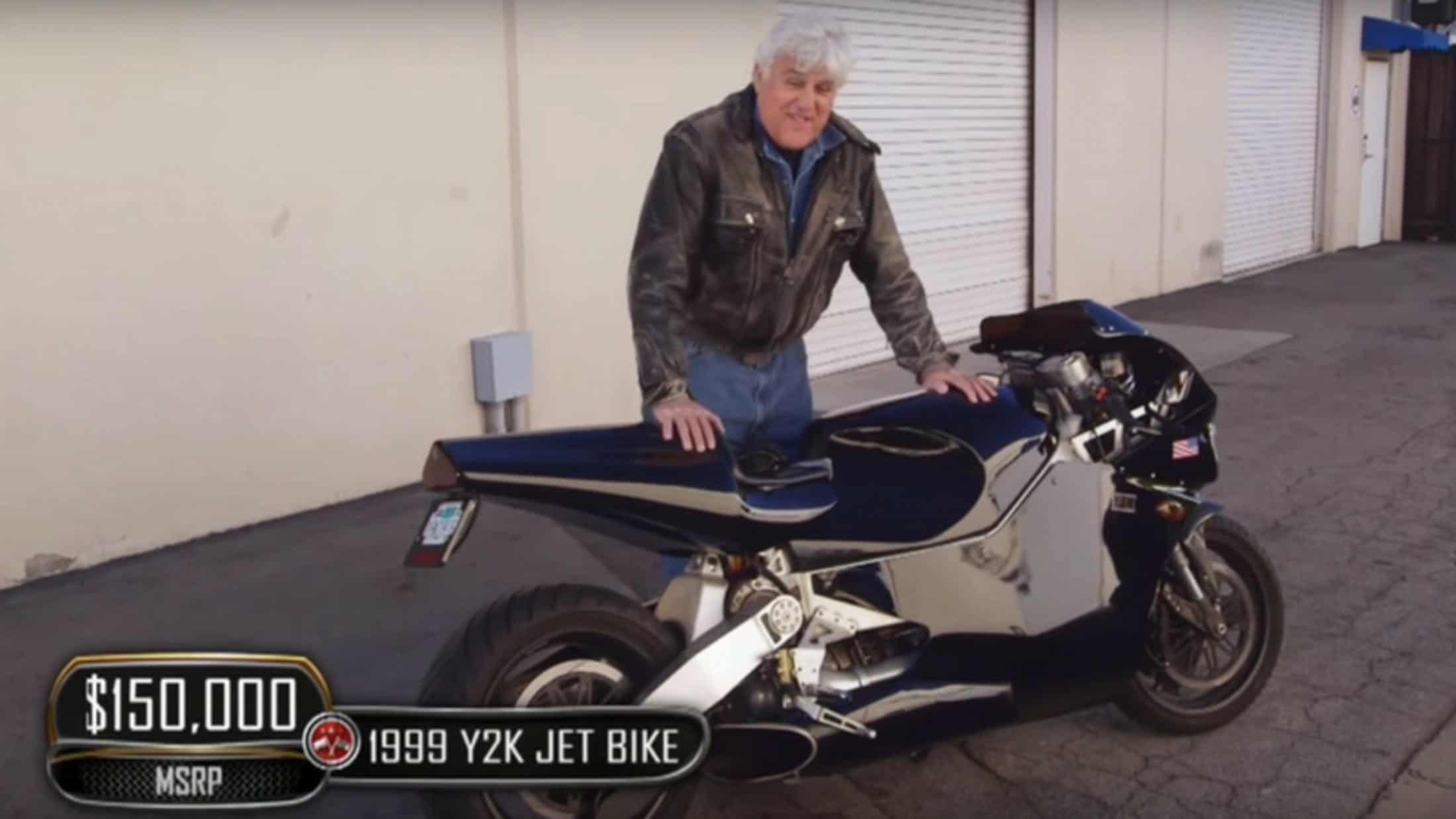 1 of 1 fitted with a Rolls-Royce helicopter turbine; costed Leno $150,000 to make
1999 McLaren F1 6.0 liter V12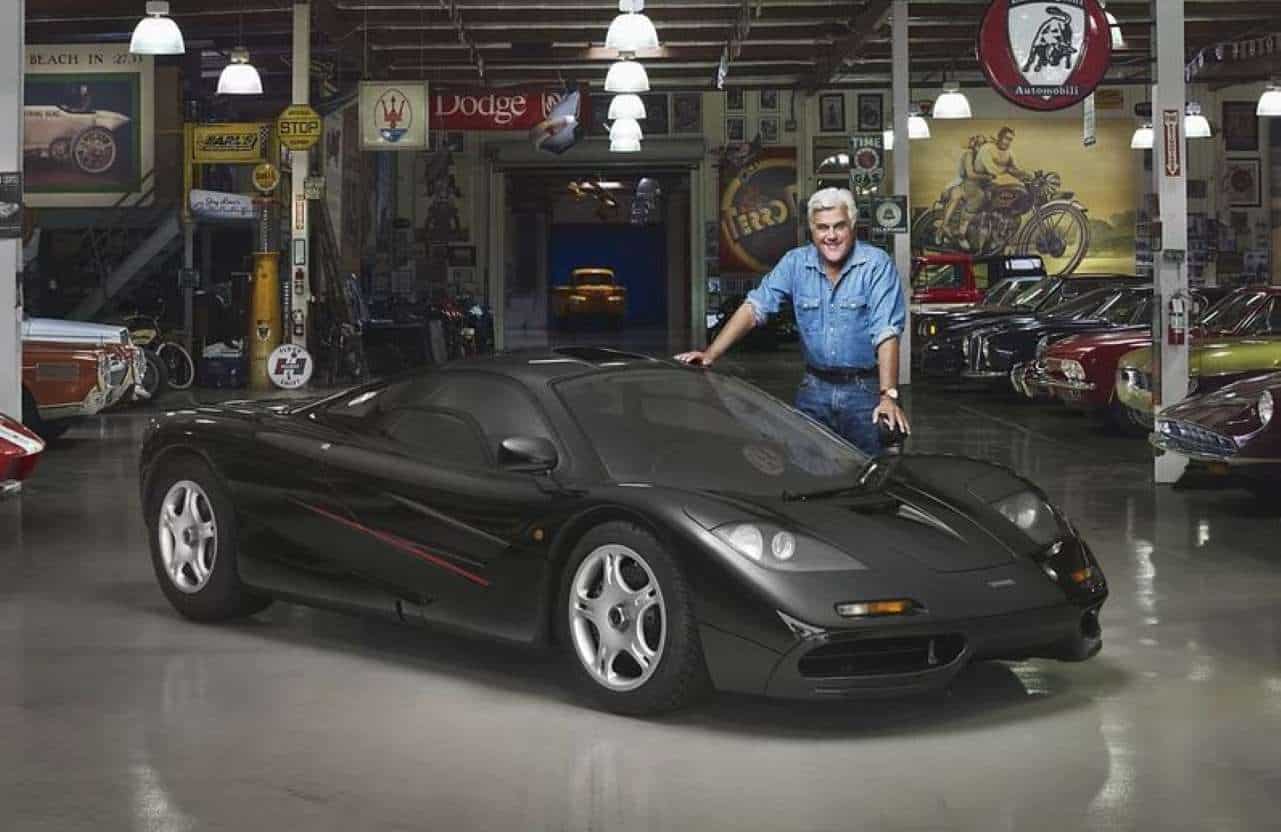 rated at 618 bhp and is just 1 of 64 road going examples. When new it was $800,000 but is now valued at 20 million dollars [19]
1972 Mercedes Benz 600,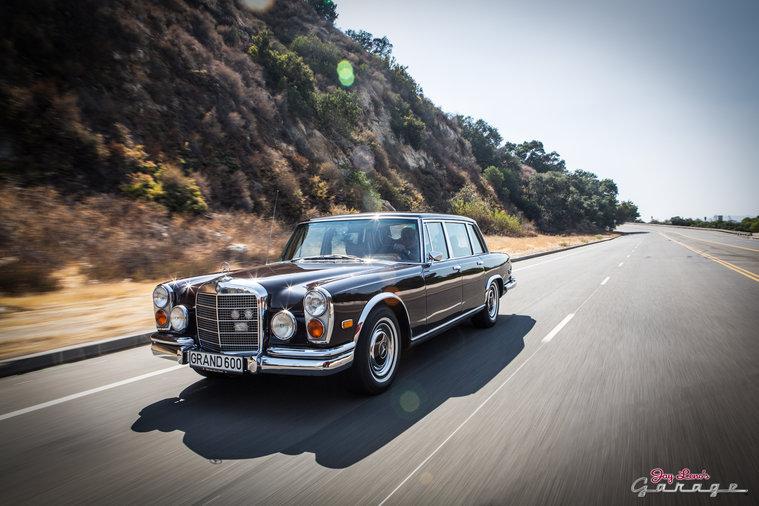 6.3 liter V8 with 300 bhp but Jay direct-injected and supercharged it so it has a claimed 525 bhp now[20]. It has no electrics, in lieu of a hydraulic system that powers the windows, doors, sunroof, and trunk.
Paul Walker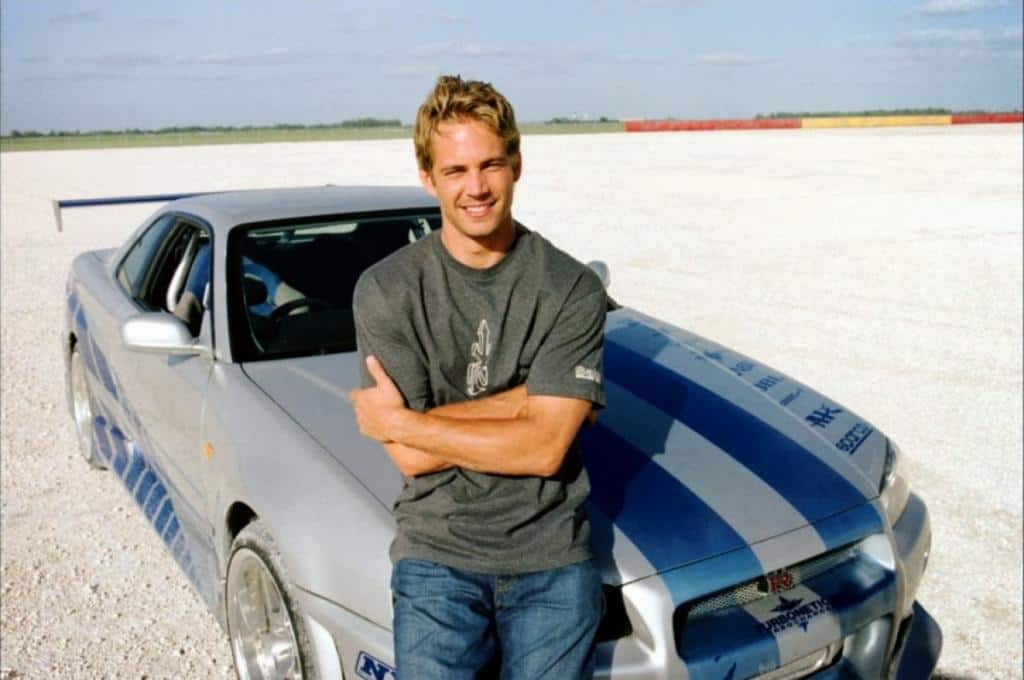 The late American Actor was known for starring in the Fast and Furious franchise which transcended the screen into his personal life. Despite being a JDM (Japanese Domestic Market) drifter in the series, his private car collections had very little imports, mainly focusing on BMW's and American classics. After Walker's untimely passing, his estate sent 21 to auction.
Unlike the other car collections on this list, Walker's cars do not have extensive service history. Given their quality this likely means Paul Walker did a lot of the maintenance himself at his tuning company, AE Performance.
Walker's true collection size and worth is unknown as he put a bulk of the cars he's modified and restored under the AE Performance name to build the brand. Walker's family has lodged a suit[21] to get the cars back against the late Roger Rodas' family (Rodas was the driver of the fatal accident) and here is a walk around video of their shared garage[22].
BMW M3 Madness!
Walker owned 7 classic M3's, from 2 of the very first E30 M series to 5 of the ultra rare lightweight E36 M3, of which only 125 were made. All his BMW's were Alpine white and when they sold in 2016 the lot went for 1.7 million dollars[23]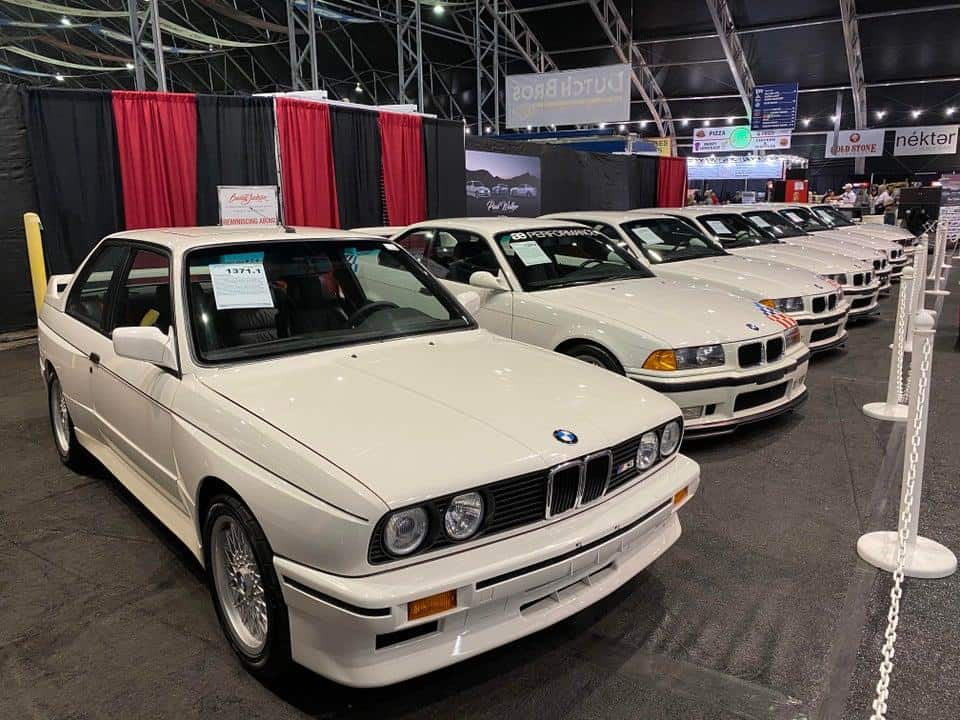 1988 BMW M3 E30 Coupe
1991 BMW M3 E30 Coupe
1995 BMW M3 E36 Lightweight
1995 BMW M3 E36 Lightweight
1995 BMW M3 E36 Lightweight
1995 BMW M3 E36 Lightweight
1995 BMW M3 E36 Lightweight
2013 Ford Mustang Boss 302S Racecar, 1 of 50 made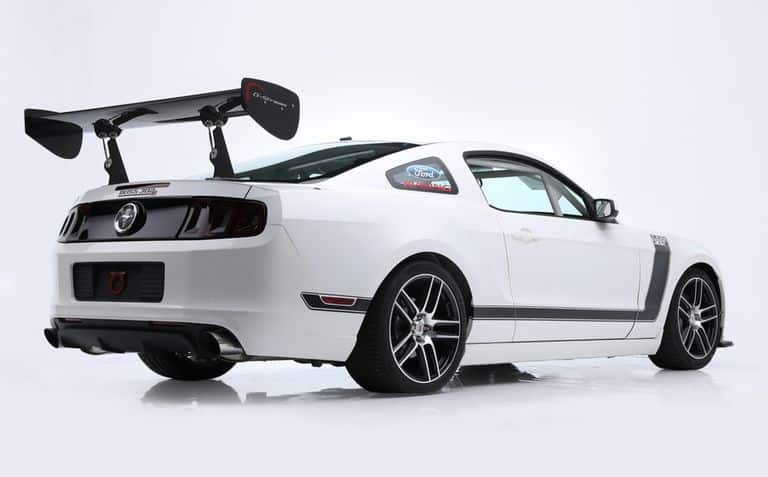 The most recent acquisition to Walker's collection, he sadly never got to drive it before his passing.
2009 Nissan 370Z
was a film car used in Fast & Furious 5 and tuned by Walker and AE Performance. To date still the most expensive Nissan Z to ever sell which was only projected to sell for $30,000 but ended hammering in for $105,000[24]
1989 Nissan Skyline R32 Racecar, $100,000[25]
This was Paul's personal racer and was stripped to bare essentials, only having one seat, a fire extinguisher and a slew of performance mods.
1967 Chevrolet II Nova, which sold for $60,500[26]
Honorable mention: Nissan Skyline GT-R R34
The Fast & Furious 4 film car was the only genuine GT-R used in the movie and was tastefully modified with performance parts like brembo brakes, custom roll cage and had 550 bhp but claimed over a 1000 bhp with simple software tune[27] Film studios don't usually do this, so it is rumored Paul Walker had this work done. This is only heightened by the fact his character from the franchise has a build montage on this car. It went for auction after his death and sold for an astounding 1.3 million[28]
Ralph Lauren
Ralph Lauren, known for the fashion brand that carries his name, has modestly built a car collection worth at least 300 million dollars[29], the facility in which he houses his cars is worth 100 million… like I said, modest. This collection is so noteworthy The Louvre housed 17 of his 70+ collection for a 4-month exhibition[30]. I saw this exhibit with my own eyes, I did not notice I was under armed guard because the cars were so striking.
Ralph Lauren said in an interview in 2005[31], "I've always seen cars as art. Moving art. While friends of mine were into paintings, I somehow felt that the real beauty of owning a rare and magnificently designed car was the fact that you can use it. You can look at it, enjoy its visual qualities, as with a painting, but you can also get inside and drive it – which means both enjoying the drive itself and going somewhere with it"
This is 1 of 10 long-nose D-types ever made and came with direct injection but Lauren converted the Jaguar to carburetors and upgraded the total bhp
1962 Ferrari 250 GTO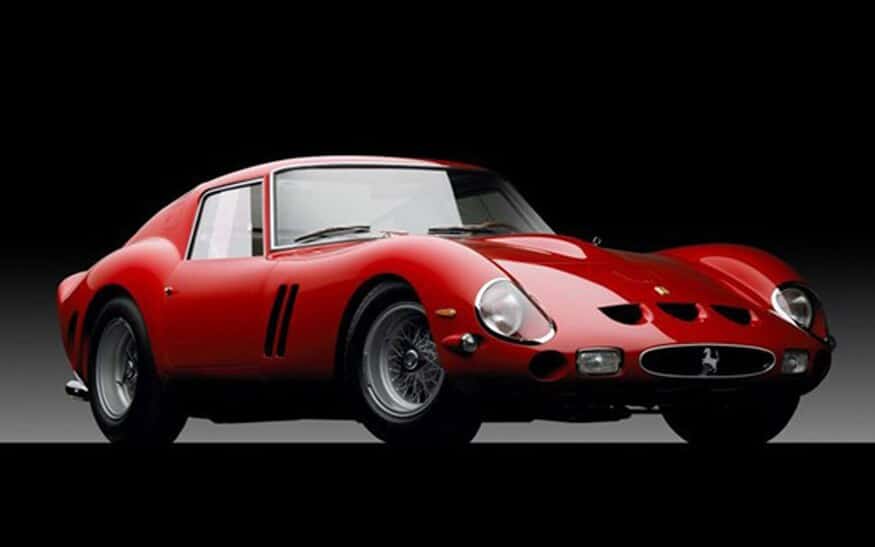 This Ferrari was picked up by Lauren in the 1980's for a mere $300,000. The last one of these examples to cross the auction block for $38.3 million[33]. That is an increase 127 times his investment.
1938 Bugatti 57SC Atlantic Coupé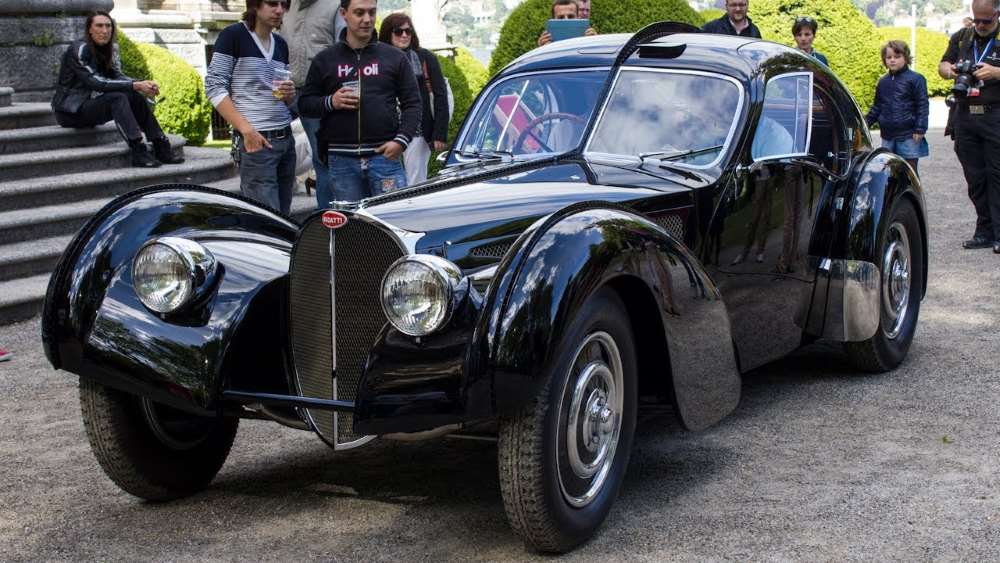 There have only ever been four 57SC on earth. Naturally, this makes any sort of specs and figures difficult to pin down but the last 57SC sold for 36 million dollars so with Lauren's name attached it's worth over 40 million[34]
1930 Mercedes-Benz SSK "Count Trossi"
1 of only 30 [35] SSK's ever built This is a car commissioned by an Italian count that the car is named after was a racecar driver and took over year[36] to complete
1976 Jeep CJ-5
This is certainly the outliner of the group but also among the Lauren family's favorites. "Rain or shine, snow or sleet, I have the fondest memories of our always-dependable white Jeep," Andrew Lauren said[37] about the vintage 4×4.
This shows the true enthusiast Ralph Lauren is. He had the vehicle painstaking restored after 34 years of dune running and off roading. But left it's true, broken-in feel by not upgrading the motor and only rewrapping the seats in the original cloth, and replacing the rusted out panels.[38]
Sultan of Brunei
His rule over the Sultanate of Brunei, an oil and natural gas-rich nation[39], has left the 29th Sultan with a want for nothing. There is much that remains to be determined about our final collector's collection. First of which being who actually knows it.
The rumor is that much of the his car collections actually belongs to the Sultan's 3rd brother, Prince Jefri[40] and a slew of other cousins and nephews. The next is the number of cars. The most conservative figures are around 3,000, but it is now said that there are over 7,000 in the Sultan's stable currently[41] This man's auto-gluttony is boardlining on a crime against humanity.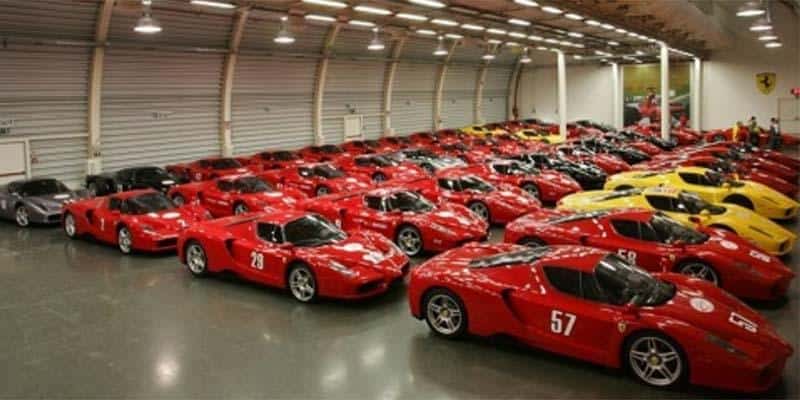 Some things we do know, there are over 600 Roll-Royces, 400 Ferraris, 170 Jaguars, 20 Koenigeggs, 11 McLarenF1's[42]. McLaren themselves are not allowed by their insurance company to keep more two F1's under the same roof at the same time in case there is a fire, since each one of the 64 road going examples is valued around 10-20 million dollars.
Unlike everyone else on this list, who have gone to extreme lengths to take time and pride in curating their car collections, the Sultan seems to care only about the quantity of his, not the quality. Everything added up, the Sultan's collection is valued at an estimated $300 million.
McLaren F1 LM 3 of 5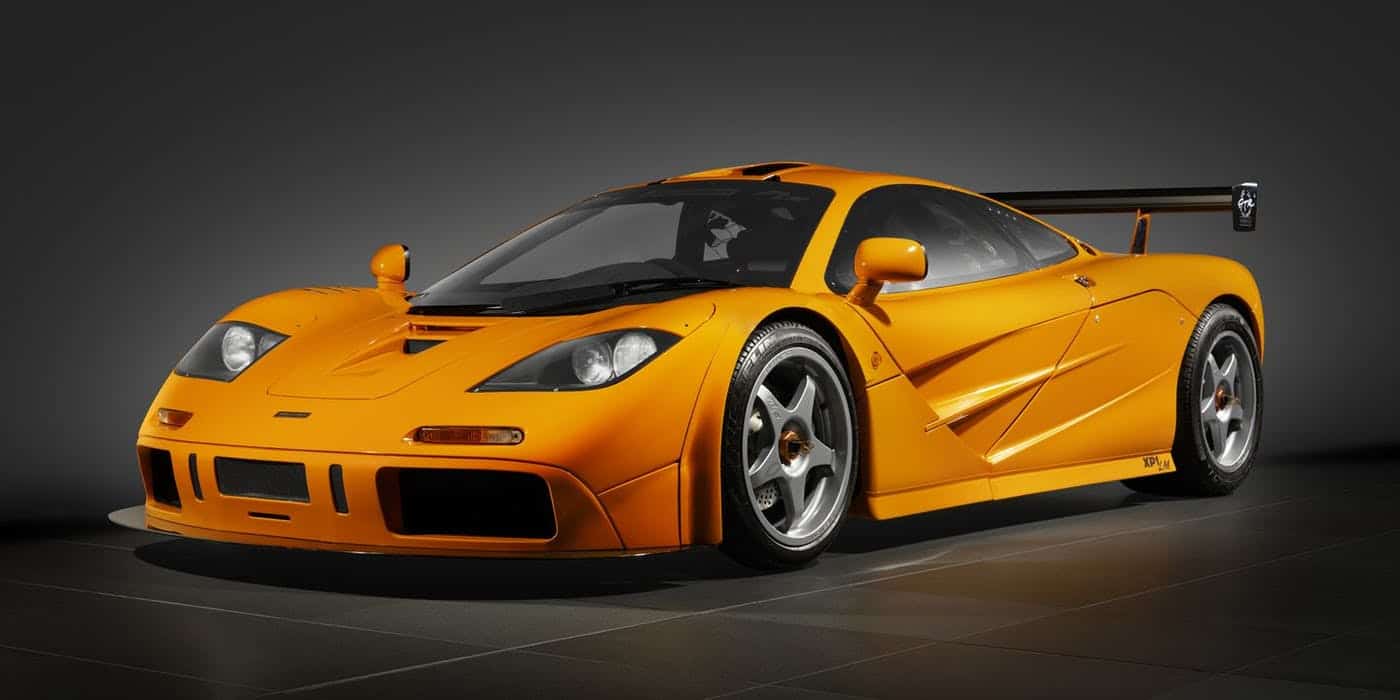 Yes, you are reading that right, out of the 11 F1's the Sultan owns 3 are the ultra light LM spec.
Jaguar XJ220 (??? of 275)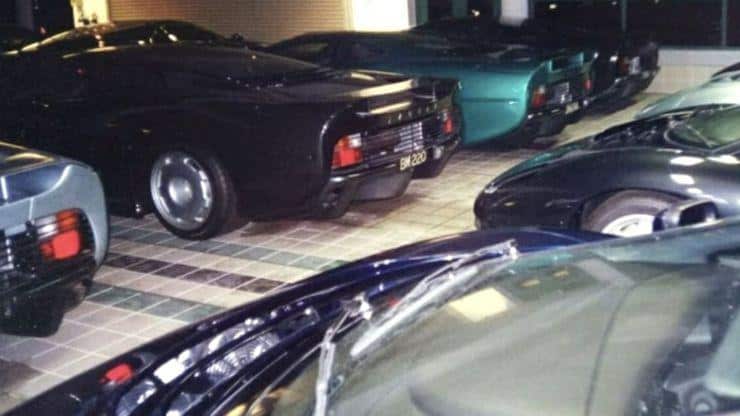 There were only 275 of theSE record holding[43] Jaguars made and the Sultan owns at least 8 from the picture above taken from an unknown source. Some have been rescued and sent to loving car collections[44] while others sit literally undriven for their entire lives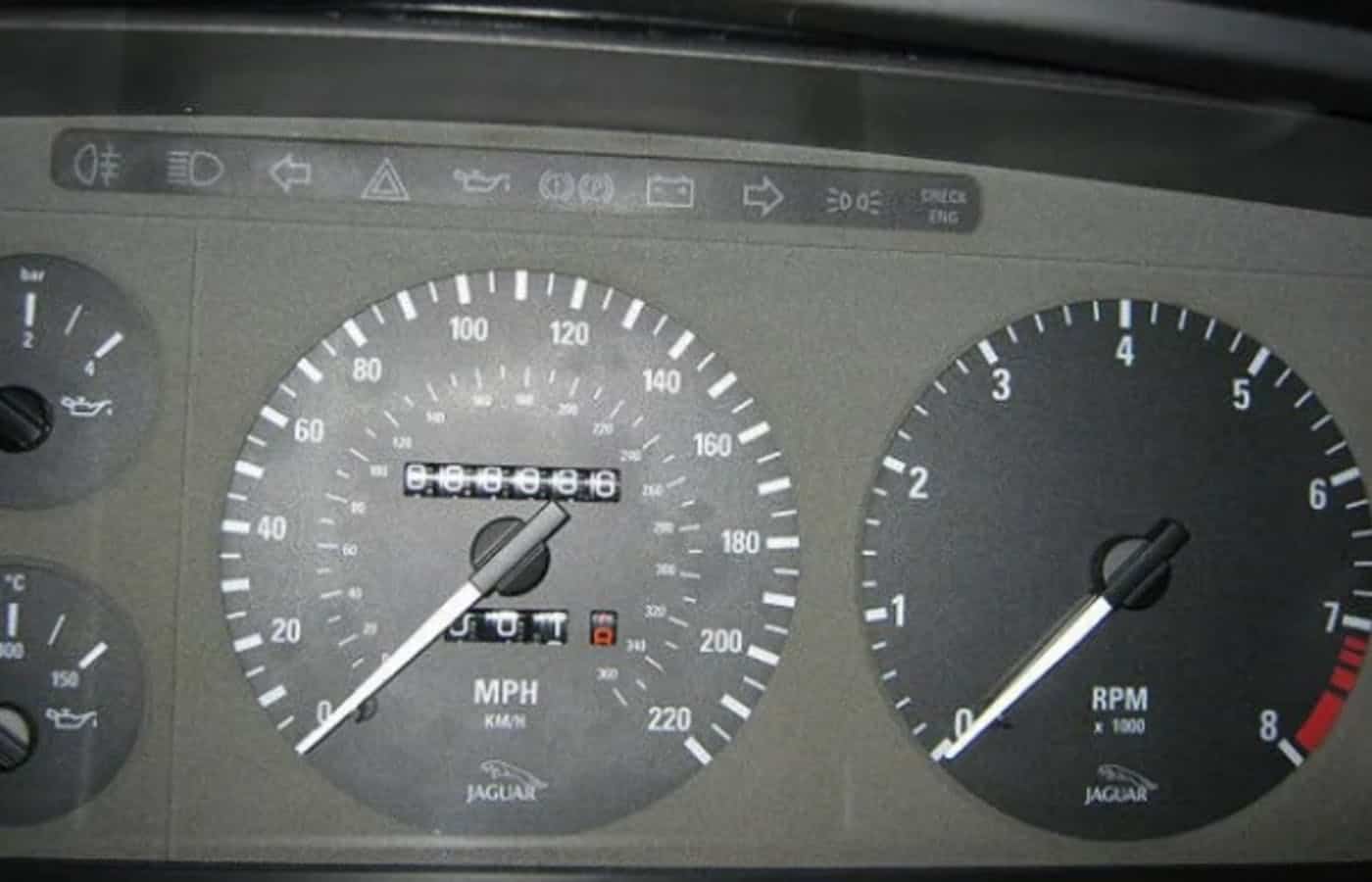 1988 FERRARI TESTAROSSA F90 SPECIALE 6 of 6
After Ferrari finally admitted the F90 existed[45] they told us only 6 of the bespoke Ferrari's were ever made and you guessed it, the Sultan owns all of them. To be fair, Enrico Fumia, the head of the Research and Development department at Pininfarina at the time made them for the Sultan
Rolls Royce Silver Spur II 1 of 1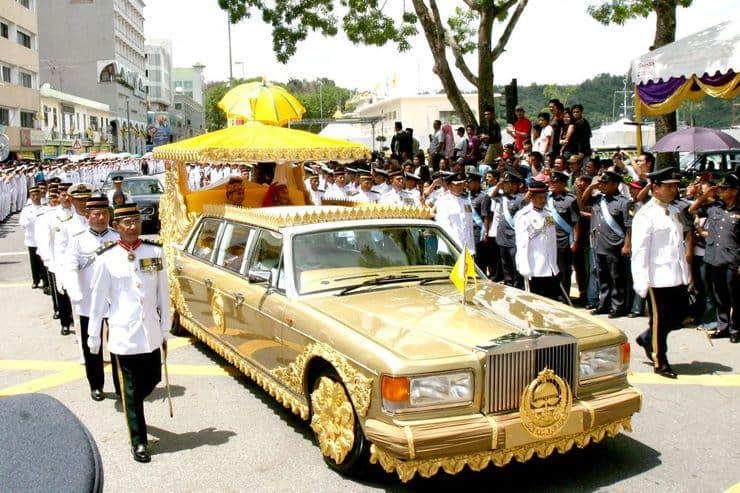 This stretched and 24-carat gold-plated Rolls Royce was commissioned for his Wedding day. Has if one of the other 600 Rolls' in the Sultan's car collection would not do, he spent 14 million dollars[46] to have this vehicle made for the special day
Bently Dominator, the company's first ever SUV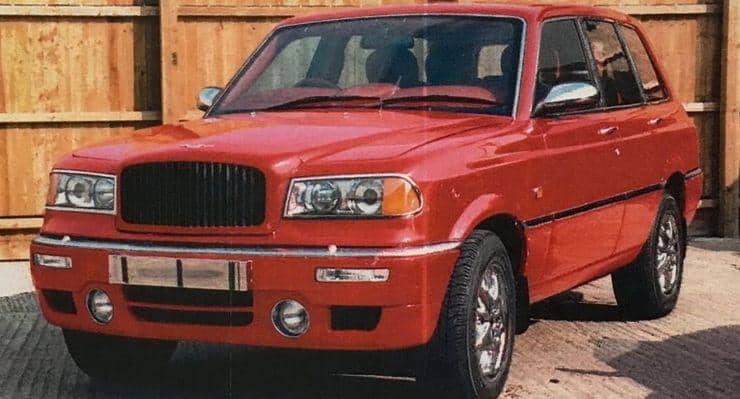 There is next to nothing known about this car. What do we know? We know that the sultan and his brother Jefri at one point bought almost 1/3rd of all the Rolls' and Bently's for a significant period in the 90's[47], and if it wasn't for that frivolous spreading and greed to build their car collections, the two companies may have actually gone out of business.
This made Bently and Rolls-Royce beholden to the two royal brothers and as a result they got their hands on all 6 of the custom built Bentley SUVs. All we know about this mythic 4×4 is that is it based off of the Range Rover HSE P38A[48]. With most of this Royal family's vehicles withering and fading away, we probably never will know anything more.