WHAT THE F$!#K HAPPENED TO THE CHEVY BLAZER – Opinion piece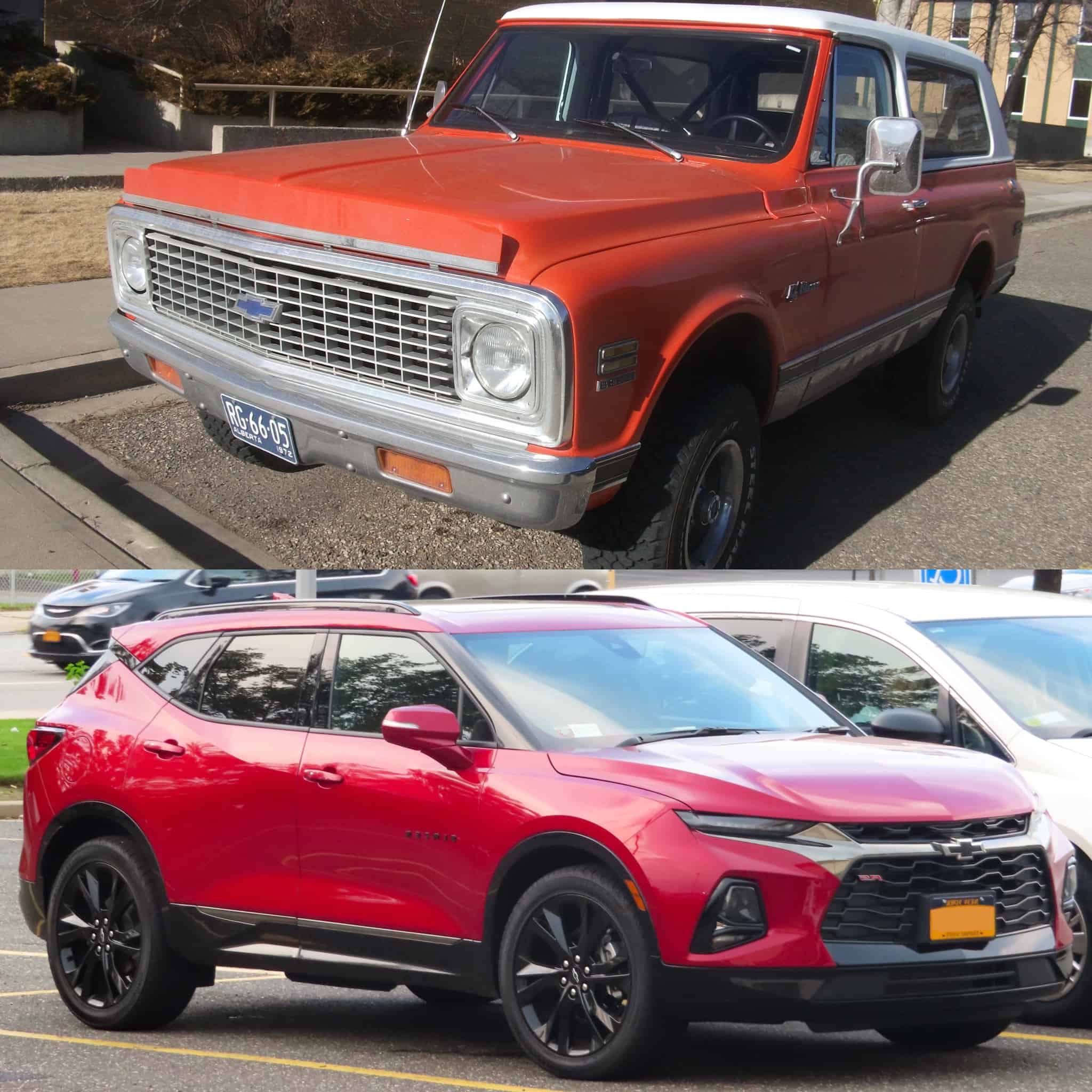 A lot has gone wrong this year. So much so that we have become dramatically desensitized to any and all curve balls thrown our way. Take for example these real news headlines:

Kinky ;D

Carole F$#kin' Baskin!

They mean hornets, right?
Nop! We still got those too

Good for them!

Good for them??
With this constant barrage of headlines just as weird as the last, things slip through the cracks… like what the f$!#k happened to the Chevy Blazer?
The Blazer is just one of many classic names that has been revived recently. We are seeing the return of the Land Rover Defender (click to see our Defenders or articles here), the Ford Bronco (see our write ups here) and even the Jeep Wagoneer. All speak to a longing to get back to simpler times.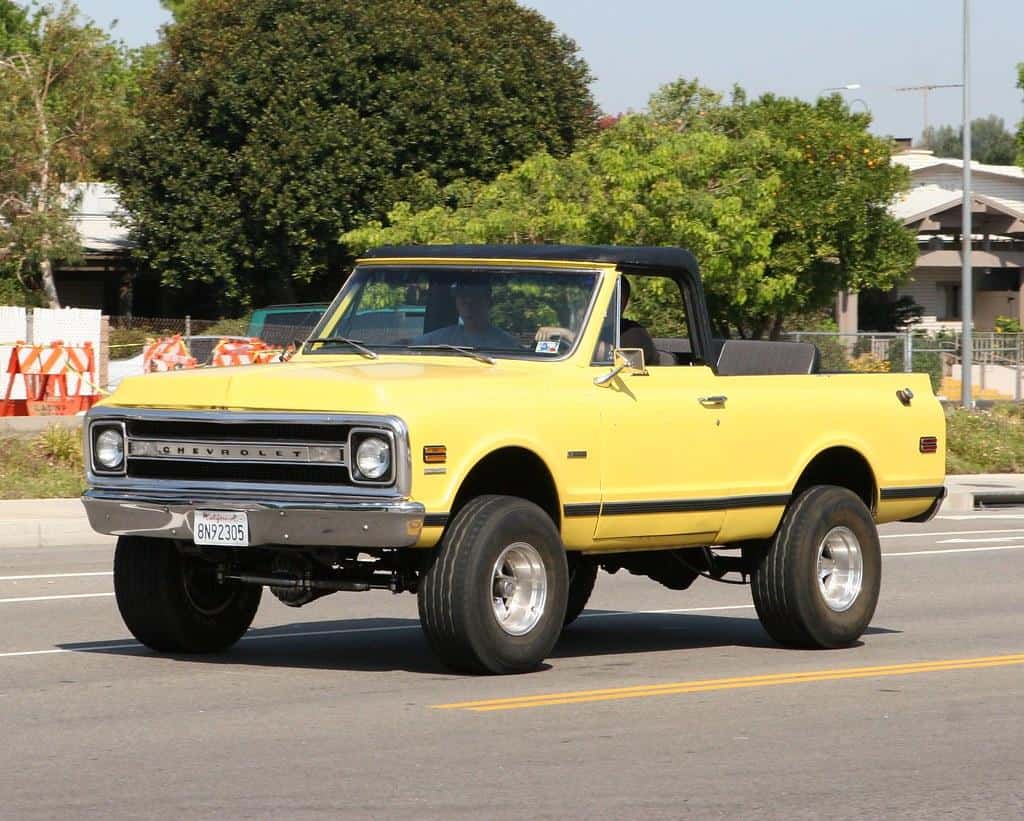 Times when you weren't worried about killer flying insects, or pandemics; and when you only wore a mask to bed because of your sleep apnea. So with such an obvious longing for the bygone era, why, oh why, did chevy do this to one of their most iconic nameplates: when it started out like this:
This was Chevy's answer to the International Harvester Scout[1], the Kaiser's Jeep CJ[2] and Ford's Bronco[3]. Those other mariques were already gobbling up the newly classified segment called "Sport Utility Vehicles." Thank the boys at Ford for that.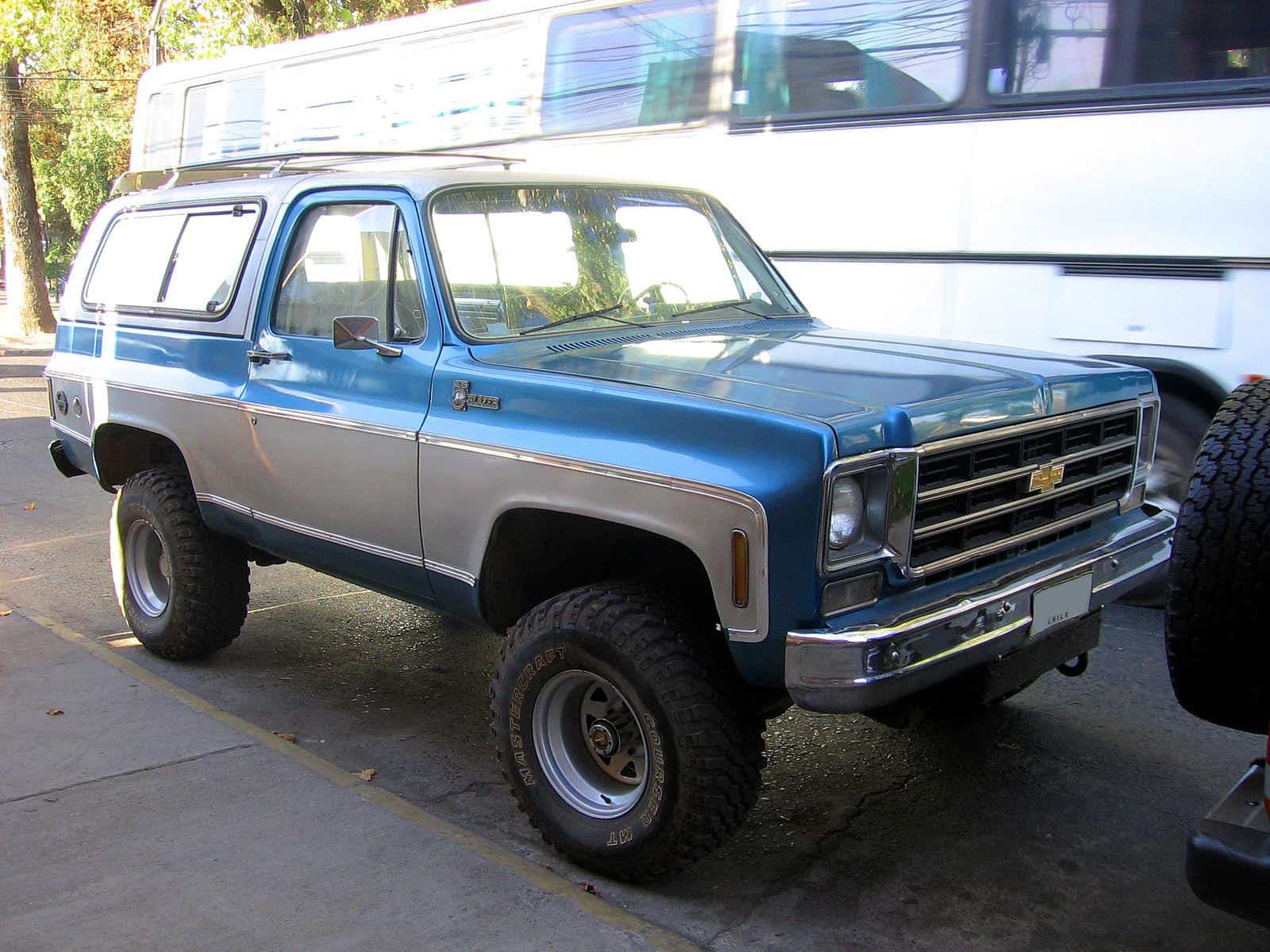 Because the slouches at Chevy were last to the 4×4 table, they used their existing Truck frame and components to form the K5 Blazer in 1969. It was very similar to the period truck Chevy offer, just with a shorter frame and converted bed. This allowed them to cut costs and move the K5 to the masses.
Sharing virtually everything with their full-sized pickups also warranted Chevy to add much more luxurious options than the competitors. It had 4 different engine options, 3 different transmission options but the main two K.O. punches were an automatic transmission and AIR CONDITIONING!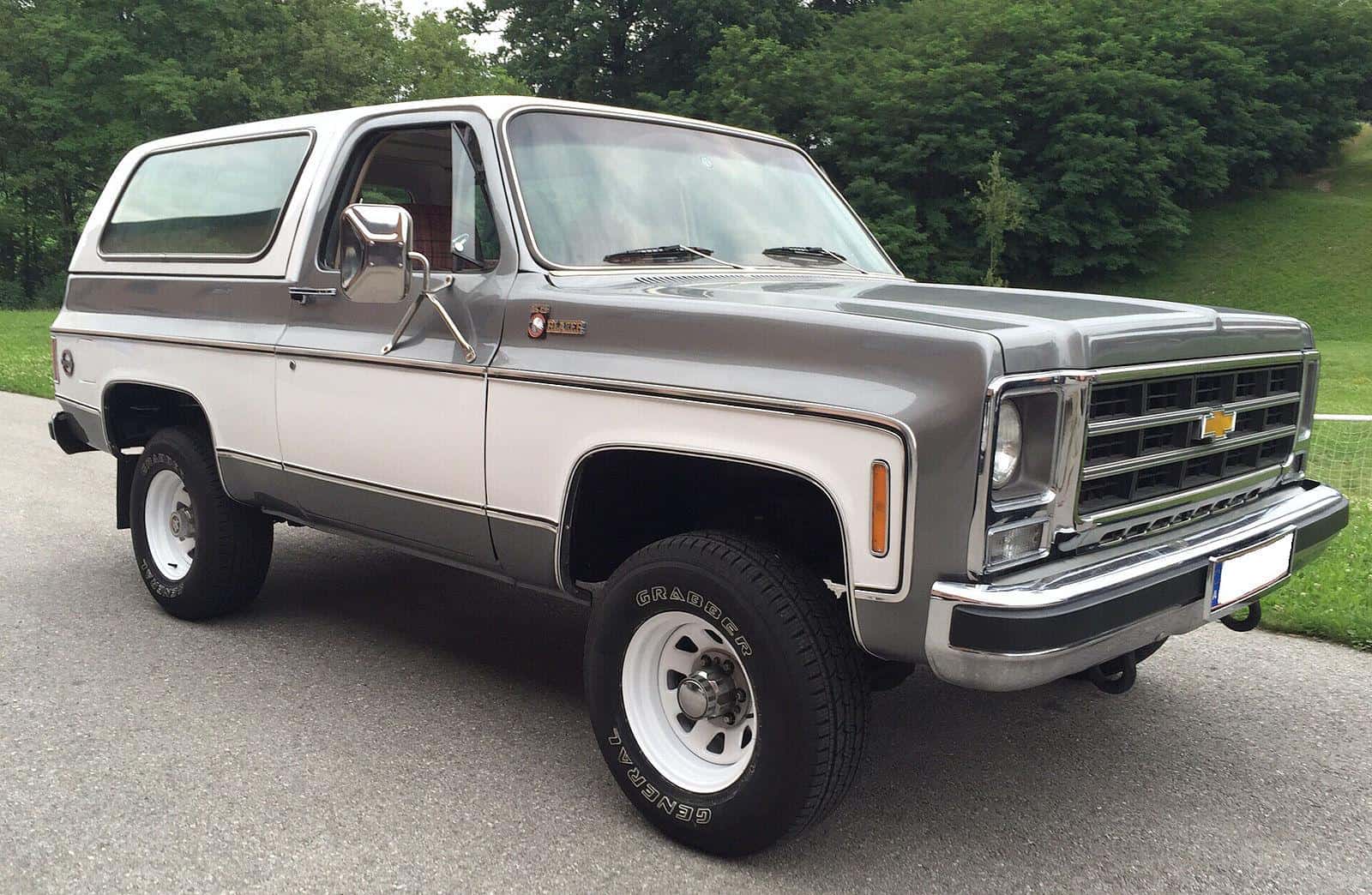 This actually resulted in Blue Oval, Mopar and Jeep to follow in the K5's footsteps. As the Blazer started to outsell the Bronco and the CJ, everyone started splicing their pick-up DNA into their plucky off-roaders. Dodge came out with the RamCharger and Jeep with the first generation Cherokee. All were enormous homilgations that offered more interior space and personalization like the K5 Blazer.
This first generation was a brief but beautiful light on the automotive landscape, as it only lasted from 1969 to 1972. But the second generation refused to bow out of the ring for almost 20 years, keeping its gloves up from 1973 to 1991. And with a run as lengthy as that, the option sheet equalled it.
The K5 Blazer was fitted with a 250 cu in (4.1 L) inline-six but other engines such as a 292 cu in (4.8 L) inline-six, small-block V8s of 305 (5.0L), 307 (5.1L), 350 (5.7L), or 400 cubic inches,(6.6L). Chevy even gave you a 379 cubic inch (6.2L) Detroit Diesel V8.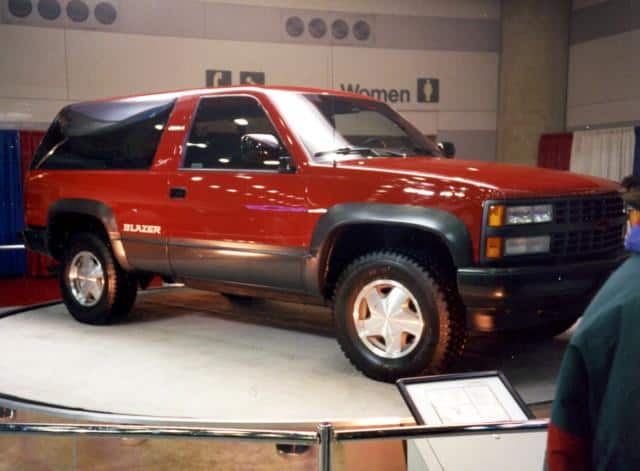 It retained the removable top until 1975, switching to the more cost effective, removable cab roof design from then on. All this adaptability and led to Chevy getting the K5 into the military. It was called the Commercial Utility Cargo Vehicle or C.U.C.V. and was the precursor to the HUMVEE.
The last iteration of the K5 was the shortest run of the storied SUV. It ran just 2 years from 1992 to 1994. It kept it's workhorse 350 V8 and the Detroit Diesel but was a flash-in-the-pan compared to what it once was. This was largely due the fact that G.M. was redesigning their line up. The Blazer name got swallowed up by the GMC Yukon and Chevy Tahoe lines.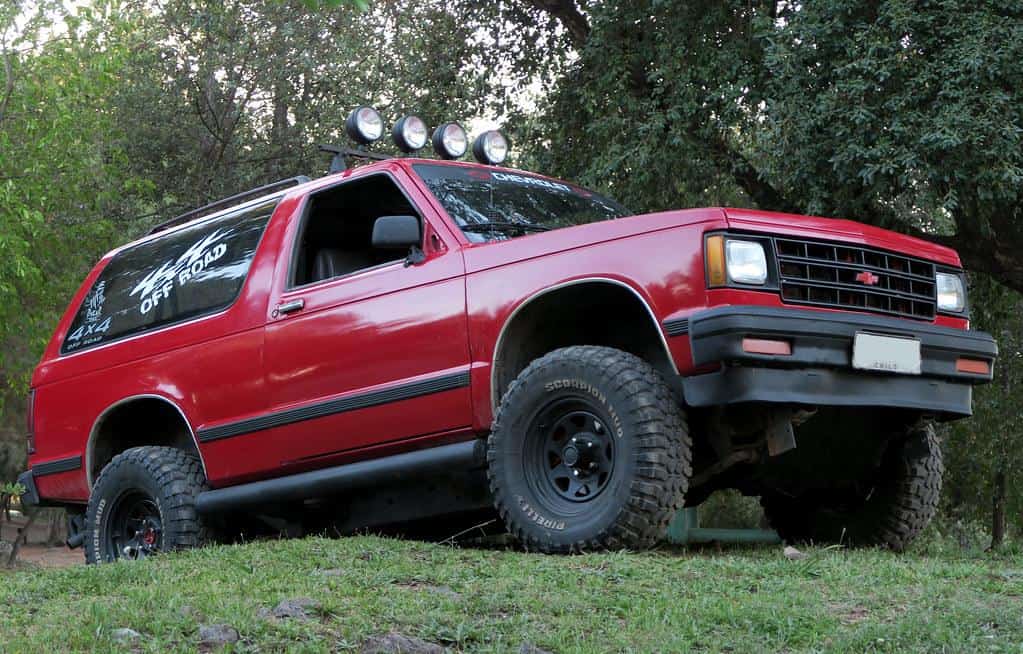 The Blazer name was used on a concurrent model during most of the K5's run. It was a part of some clever rebadging on GMC S-15 Jimmy. Both were based off of the Chevy S-10 pick-up and the GMC S-15 pick-ups. The Blazimmy ran from 1983 until 2005. So the argument could be made that milking the Blazer title on it's lesser counterpart paid off for G.M.
A slew of straight four cylinders were offered to keep up with the rapidly changing emissions standards; 1.9 liter, 2.0 liter, 2.2 liter, and a 2.5 liter. They produced anywhere from 58 to 83 horsepower. A 2.8 V6 was the preferred base, which was good for a mighty 110 horsepower. But if that was still to tame, you could option a 4.3 V6 in 1988.
The 4.3 V6 became the sole motor option in the following years and was beastly with 160 horsepower. This motor was essentially a small block V8 with 2 cylinders chopped off. It could be paired with a manual if you were feeling particularly sporty.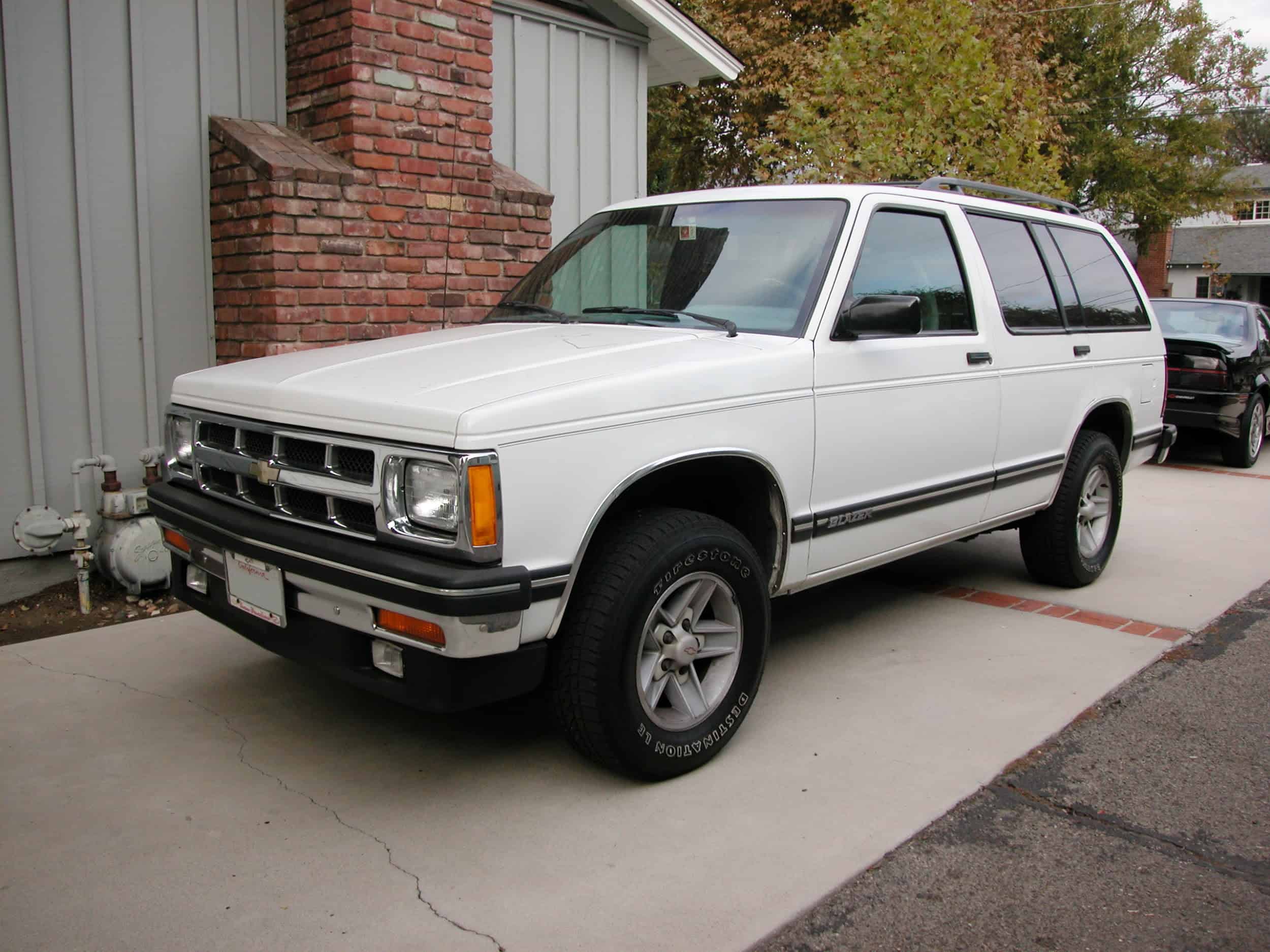 The second generation ran from the last decade of the S-10 Blazer's life, 1995-2005. It got some modern equipment like disc brakes on all four corners and like all blazers, it was offered in two and four-door variants. Long dead has been the removable top of the first 2 generations of the K5.
The closest the S-10 Blazer got to it's big brother was in the form of the ZR2 package. It was only offered for 2 years, 1994-1996 and was given some serious off-road improvements… that is us actually being genuine, not sarcastic.This package could only be added to the shorter, two door for only $1000.
The ZR2 included a wider track of 4 inches, a lifted ride height of 3 inches, which allowed it to fit some beefy 31 inch tires on 15 inch rims. Additionally, the S-10 Blazer ZR2 (quite a mouthful) had an increased front and rear axles that had a 3.73:1 rear-axle ratio. For good measure there was a front anti-sway bar, skid plates, and Bilstein shocks.
Now that we have given you a full rundown of everything classic Blazer related we hope that you can grasp how significant this name is. It lasted decades, and nearly a dozen different permutations. This means we can head on to the main event.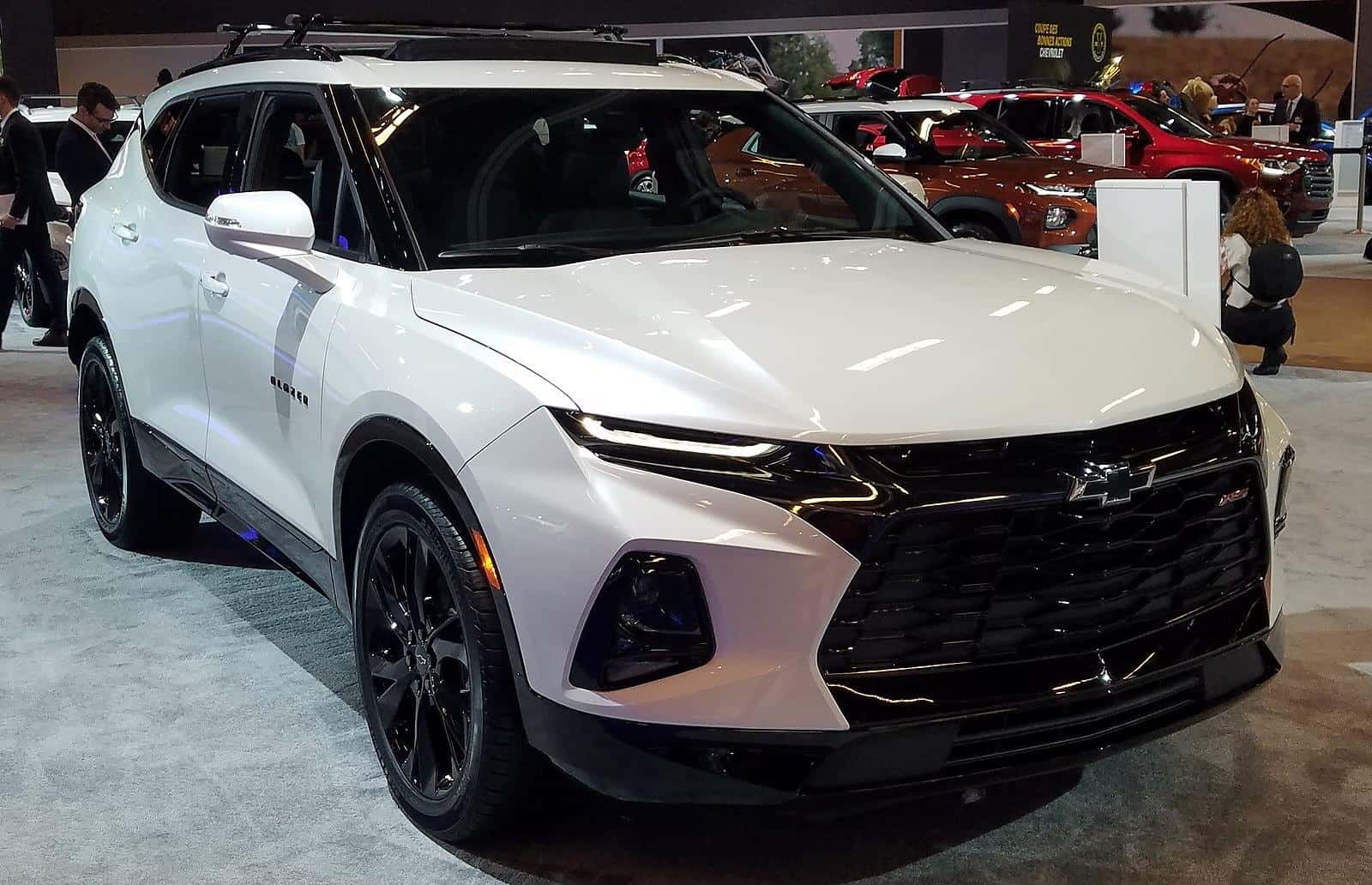 With the retro inspired Wrangler and truck version Gladiator dominating the market; Land Rover got in on the action and revived the Defender; Mercedes Benz has refused to change the G-Wagon because of its loyal base; Blue Oval is even launching two different Broncos next year in a plethora of body styles; why didn't Chevy do the same?
The new Trailblazer is a mid size crossover meaning it's technically not an SUV but a CUV. This is because the boys at GM dusted off their old rebadging trick and dipped into the parts bin of the GMC Acadia and Cadillac XT5. I would rather them follow their original blueprint and rebody one of their full sized pickups… Shit, I'd take a two-door convertible incarnation of the GMC Canyon or Chevy Colorado.
The new Blazer gets three engines options. A base 2.5 liter 4 banger that makes 193 horsepower (not much better than the 20 year-old one), a 2.0 liter turbocharger 4-cylinder sits in the middle and churns out 230 horses, with a range topping 3.6 liter V6 that is good for 305 horsepower in the RS trim package.
The bulk of these cars are not 4×4's, but front wheel driven. The RS package gets all wheel drive as standard, the other trims and tiers have to option out that feature. This coupled with unorthodox Camaro-like styling has caused some waves in the Blazer and 4×4 communities.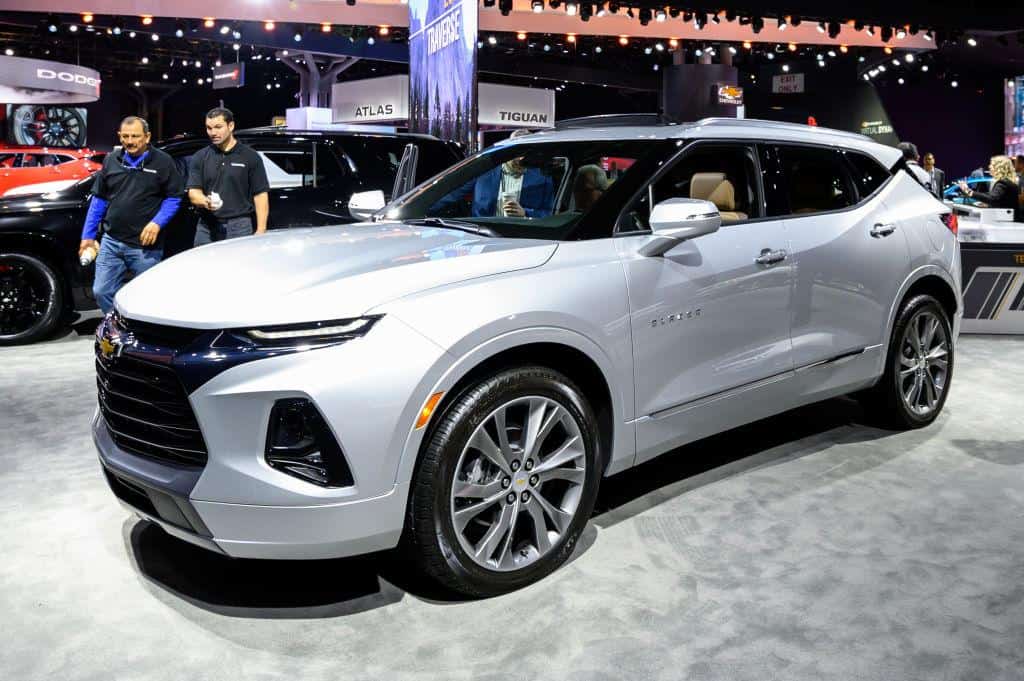 Now, I'm not saying this car is poorly designed. If anything I think they made a handsome car. "Car" being the operative word; an SUV it is not. It is a people mover, and it is really moving people. Which is exactly what the new Blazer was designed to be
The Blazer on average is about the quickest moving Vehicle on not just Chevrolet dealerships, but all dealerships. Each Blazer doesn't stay on the lot for no more than 90 days. GM has already moved more than 22,000 Blazers by April of 2020 according to GM Authority. Which puts this year to be better than 2019, which saw the masses buying 58,115 Blazers. So, what does this mean?
It means that the car enthusiast is losing. While they can stand on their soapboxes and try to get people to see the light, the error of the coming tide, the large number of people are indifferent. They need something comfortable, stylish, and economical. Not a purpose built utilitarian vehicle.
While Ford sold out of their Bronco within the first 2 days of launch, how many people are really going to bomb the Baja Rally in one? How many Wrangler owners really hit the rubicon trail their vehicles were proven on? Few, if any at all.
Do we like the new Blazer? Kinda. It does have positive feedback on its sporty driving notes and convenient features, but no actual acclaim or credence can be given to it. And that's the point. It is not meant to get all the fanboys like the Bronco or Wrangler. It is a logical choice given the socio-economic standing so much of the country is in. That is why GM even resurrected the Trailblazer name as well. An even smaller, more economical version of the Blazer. Because people need it… Would we want it to be called an Equinox instead? Abso-fucking-lutely!