TOP 5 MOST INTERESTING CAR FINDS OF THE WEEK: PART DEUX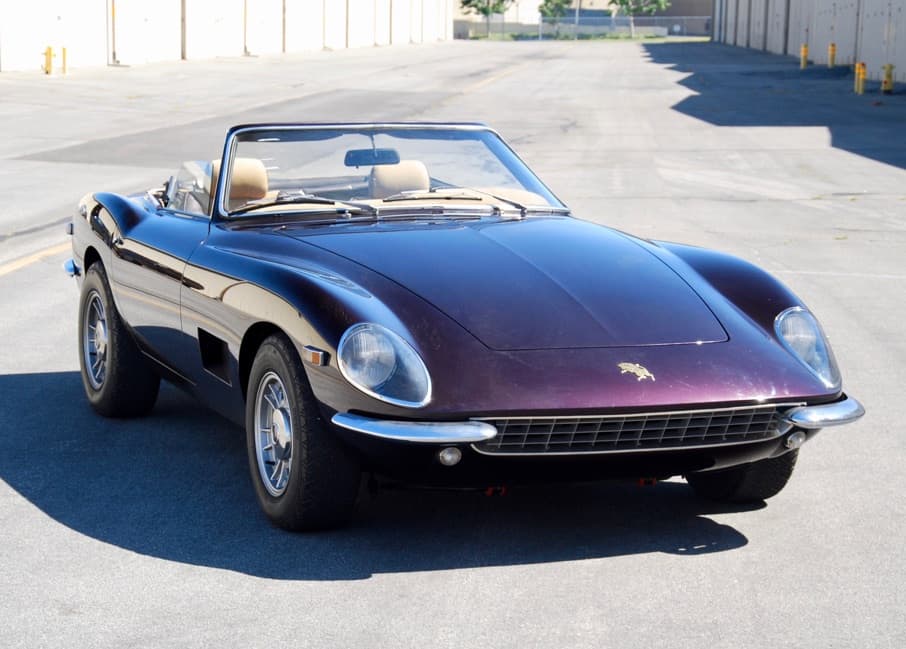 It may surprise some of you but besides studying, working on, and writing about everything automotive, we also hunt for them… crazy for a car brokerage right? And we spend wayyy too much time hunting through listings and ads then we are comfortable admitting.
If we are honest, this is really how every car enthusiast gets his or her start nowadays. It is the case for me. I spent the years of 14 to 17 scouring the globe for my first car. Pushing the budget, the market, and the parental constraints to their maximum. Until I landed on a Land Rover Defender 110 in Tanzania.
Back in the golden era of cars; you cut your teeth by getting hands on with a wrench and socket.. You had to have a Miyagi-like mentor to show you the ropes. Take you under their wing, help you when things inevitably broke. Now you feel out cars, and the surrounding culture, through reviews, forums, and market research.
It is because of this changing tide in the new generation of enthusiasts that we want to share our insights, finds, and deals. While some of the ads we are about to share are what we believe to be good investments and deals; others are too unique to pass up. So without further adieu, lets begin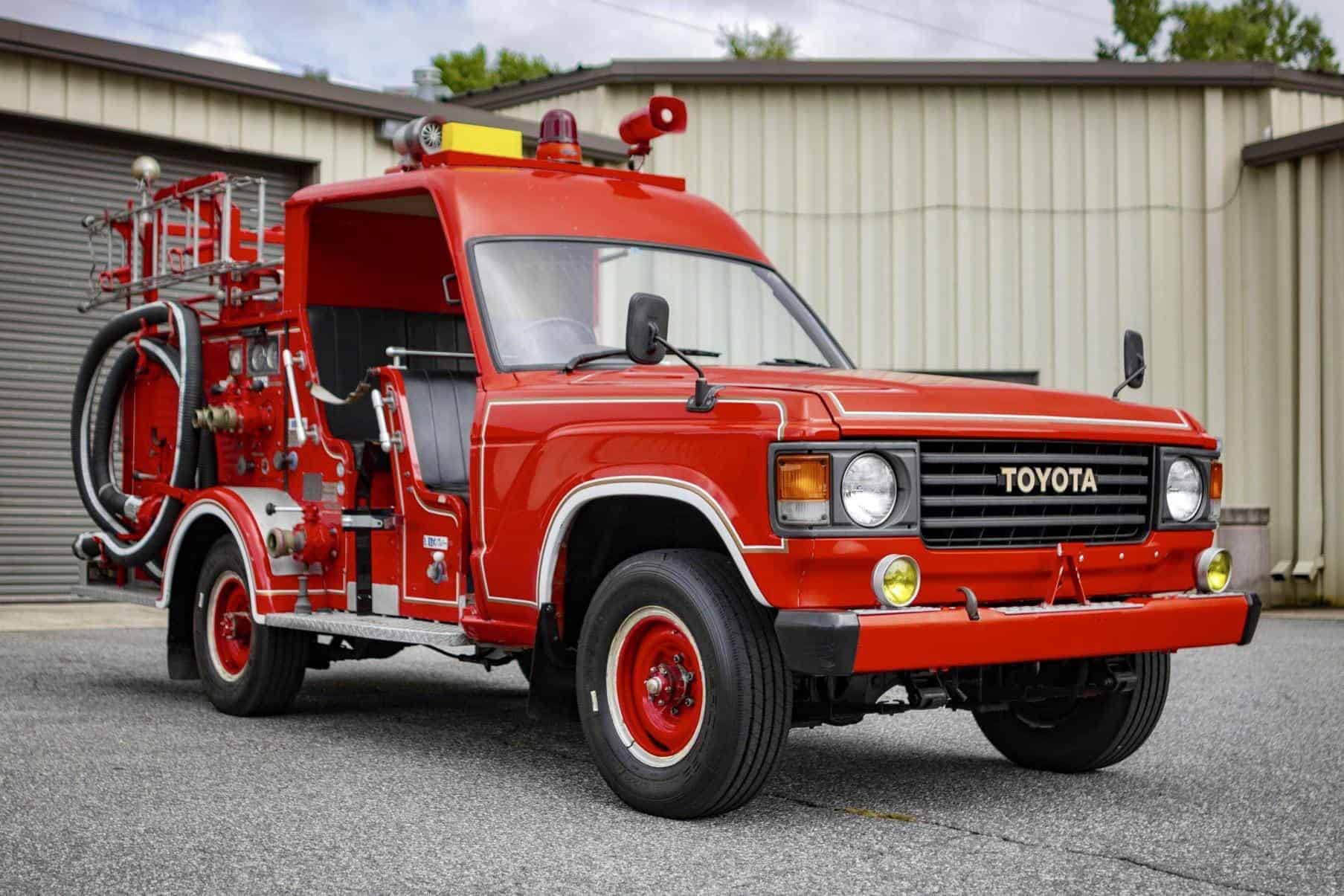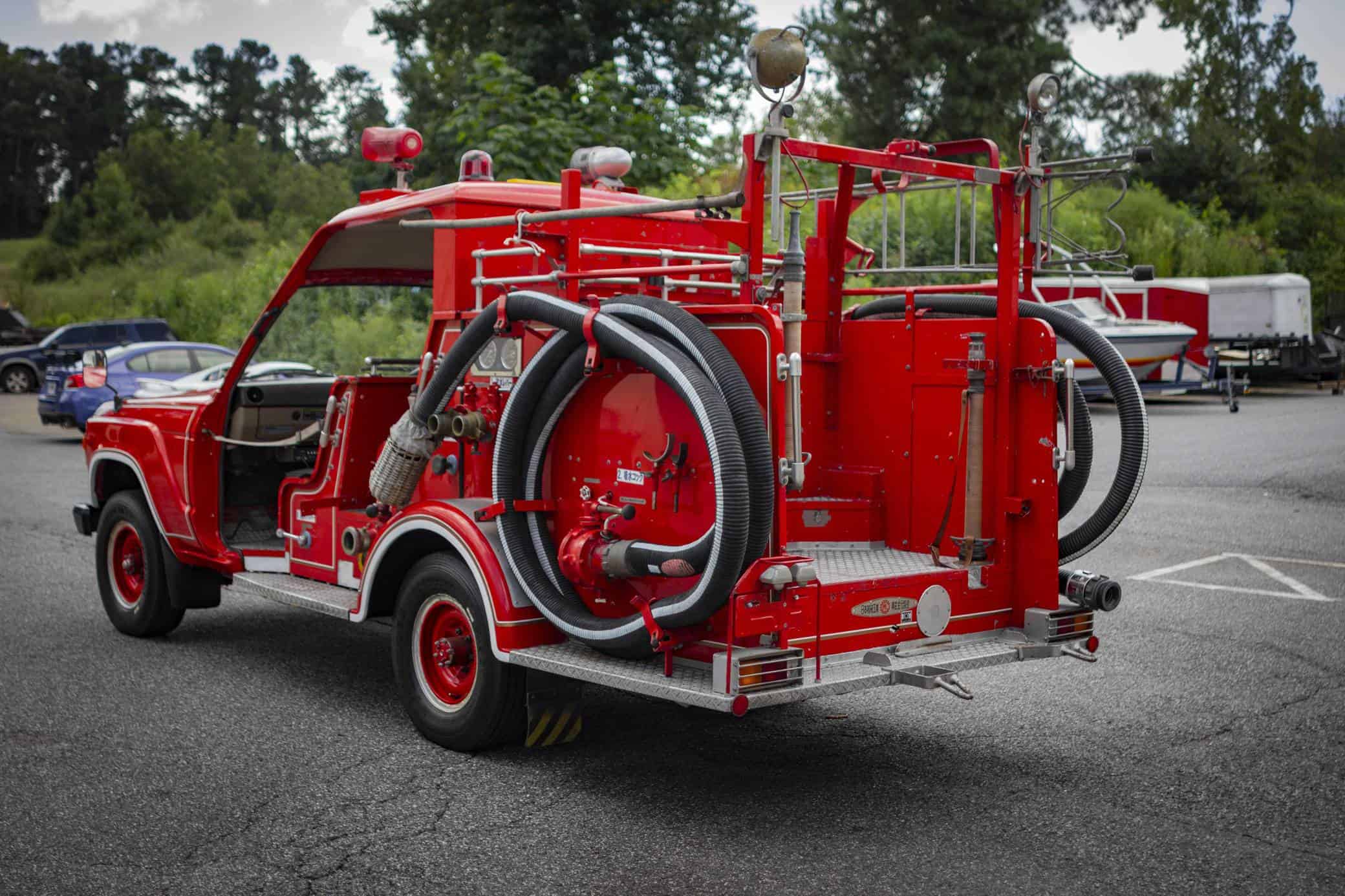 If you are an avid reader of Bespoke Car Broker, you know we love our Toyota Land Cruisers. They are about the most robust, capable, and reliable 4×4's ever made; (fight me Jeep bros) So, naturally, it would make sense that in the Japanese Domestic Market (JDM) Land Cruisers would be service vehicles.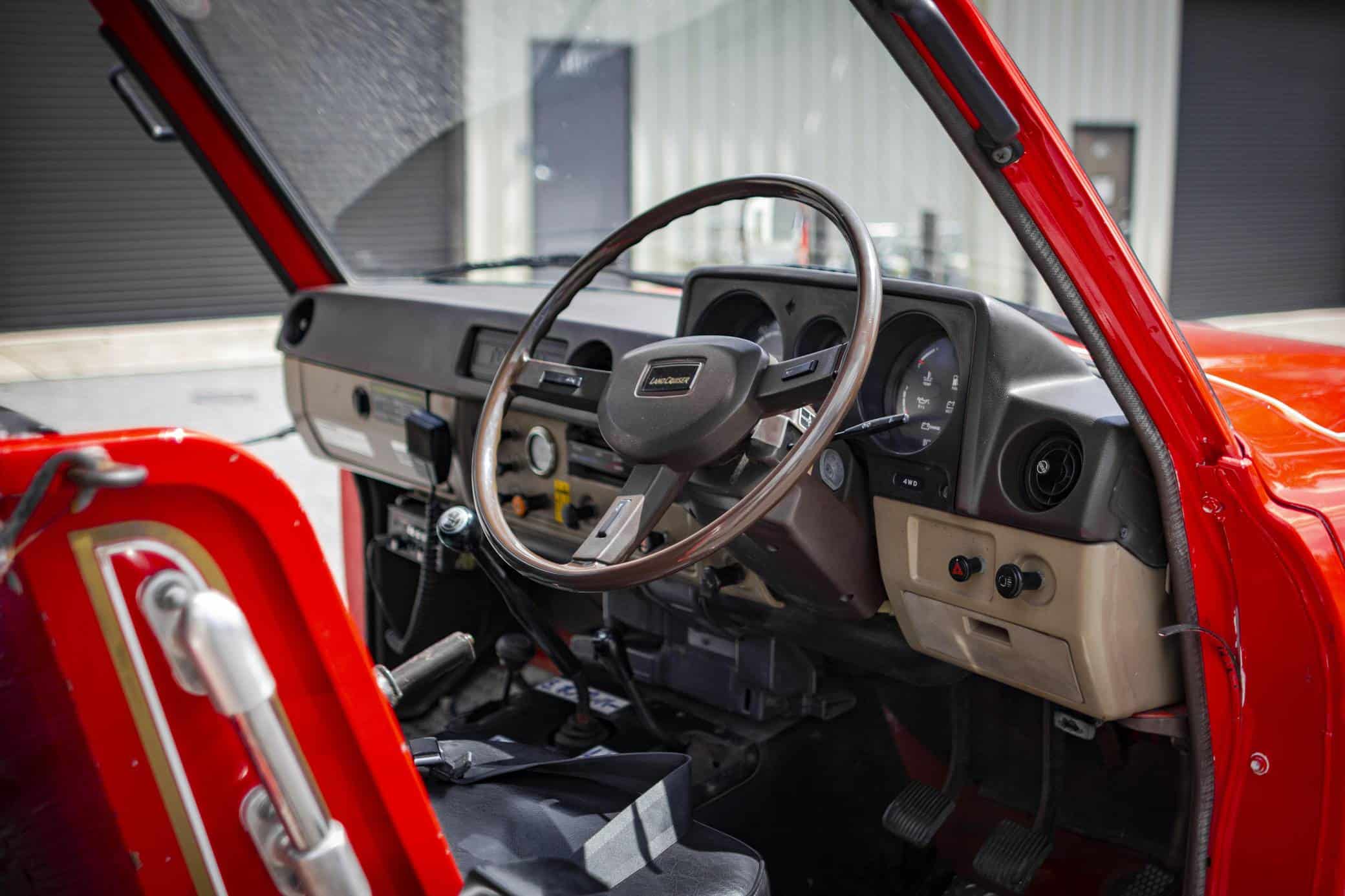 This FJ61 was imported and titled in Georgia of all places; he's a long way from home. It shows 14,000 miles and is in incredible shape. Which comforts me; maybe there weren't too many fire rescues this Cruiser had to respond too.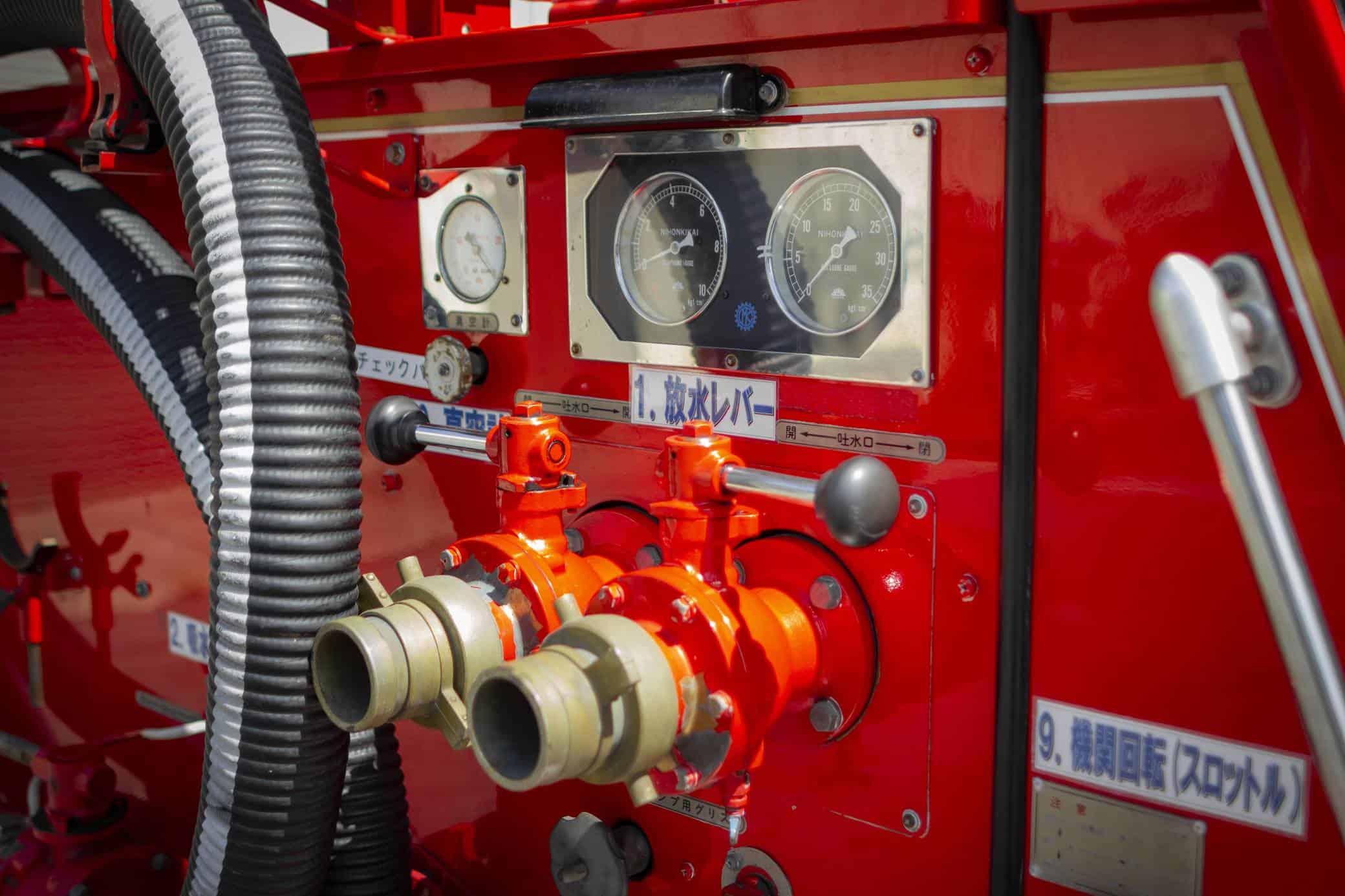 It has working equipment like water pumps and compressors, firefighting gear, working lights, and a P.A. system in case you aren't getting enough attention already. It's mileage is not accurate, with the odometer frozen, but I don't feel like it's too far off.
This is listed on car expert and Youtuber Doug Demauro's site Cars&Bids. If you haven't stumbled upon this site, give it some of your time. Doug has taken his years of knowledge and connections to gather some unique vehicles.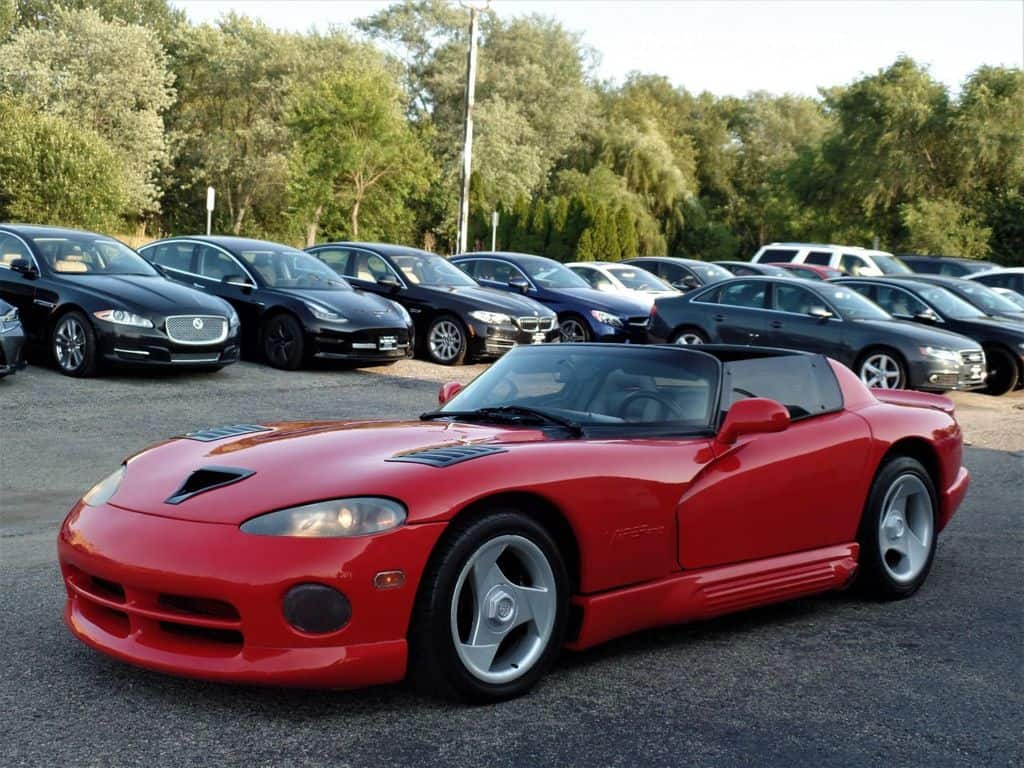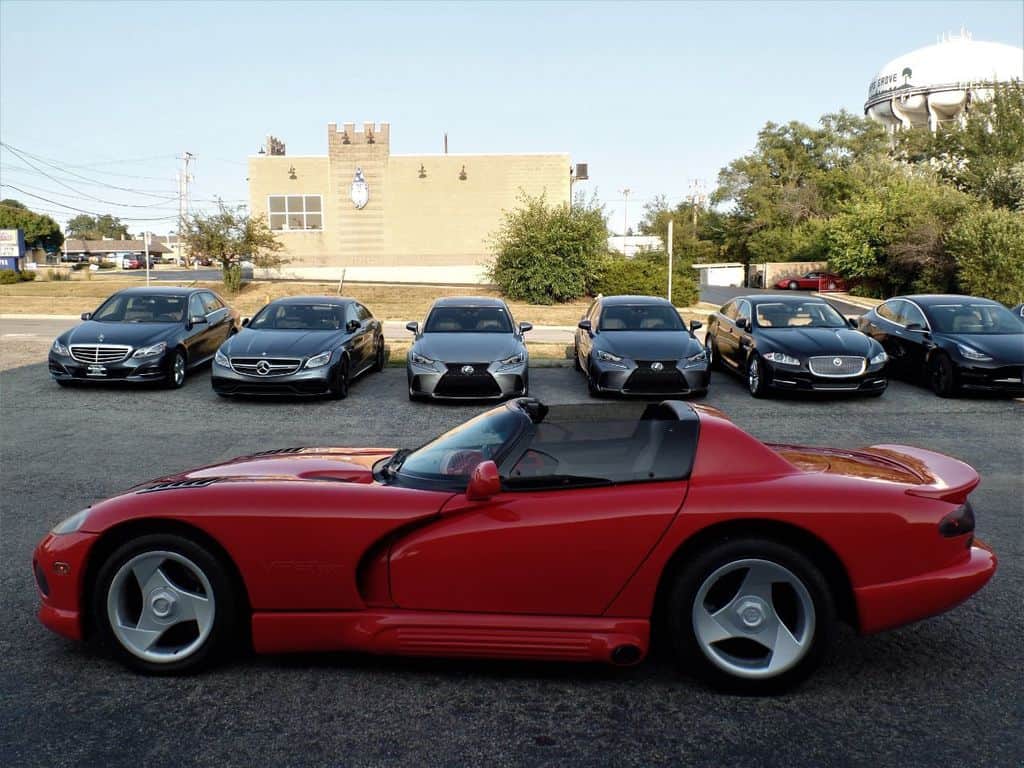 If this car doesn't excite you in any way you can get off BCB. You should check yourself into a hospital, or better yet morgue, because you lack a pulse. An American made, MANUAL, red, removable top, sports car. If that doesn't get you going, nothing will.
It is finished in "Viper Red" (clever dodge) and puts out 400 horsepower from a monstrous 8.0 liter V10 engine. It is rear wheel driven and it is all run through a 6 speed manual transmission.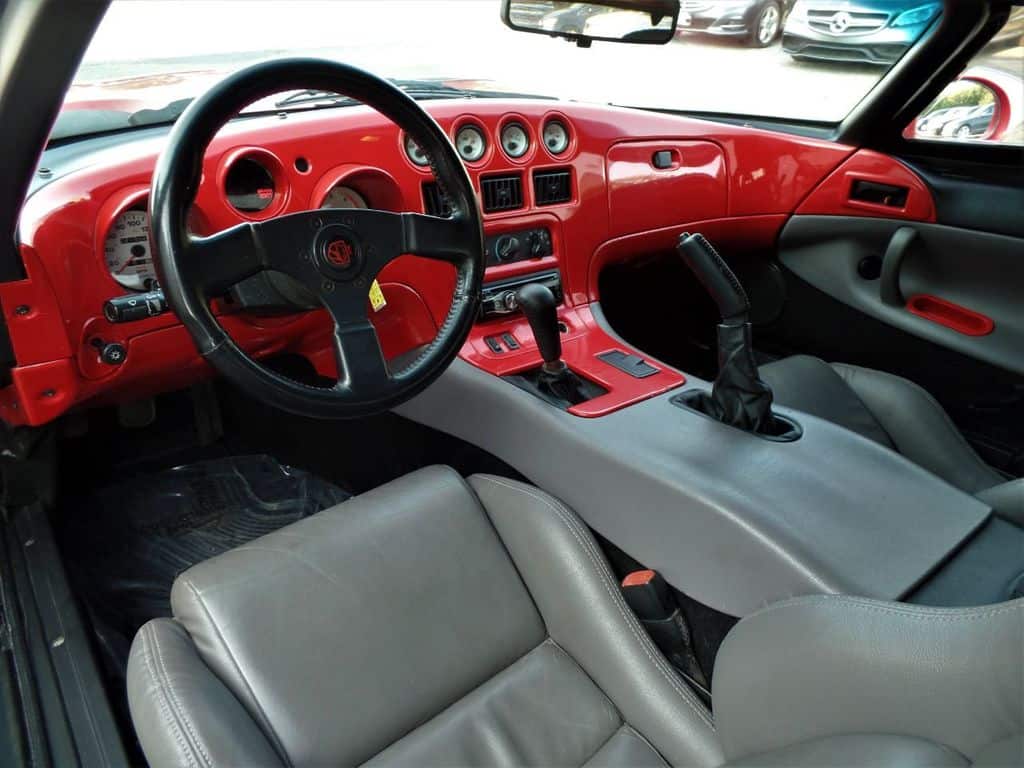 It is also aging remarkably well, being that this snake is 26 years old. That speaks volumes to the design teams work. This example also has just under 42,000 miles, meaning it has been driven less than 1,600 miles a year. And it is only $32,000 on Ebay. You can get this, or you can get a Prius Limited.
The Dodge Viper has always struggled to land it's market with masses. As a result it has been killed and resurrected more times than I can count. So it makes me smile to see an original Viper still coiled up, ready to strike.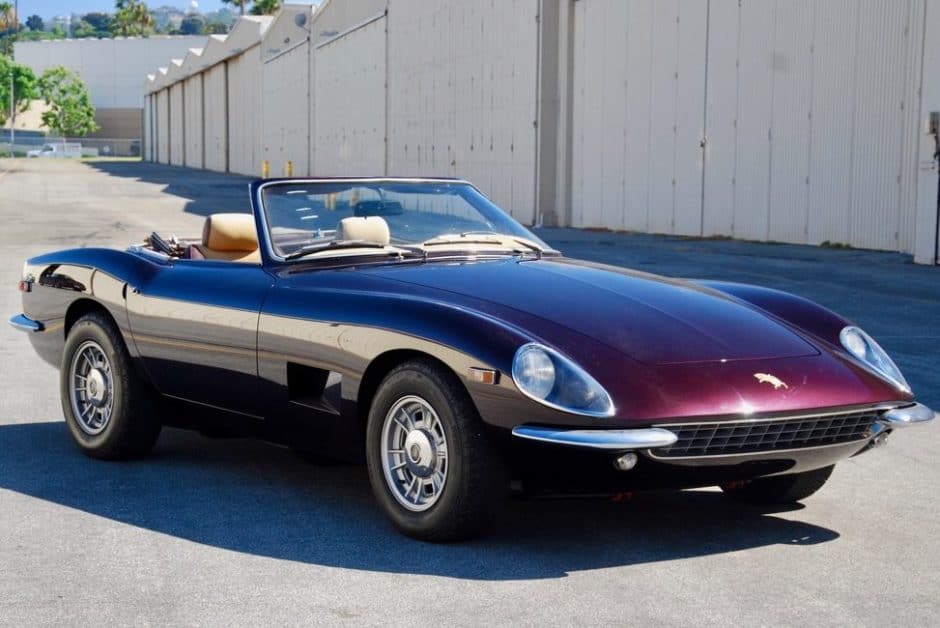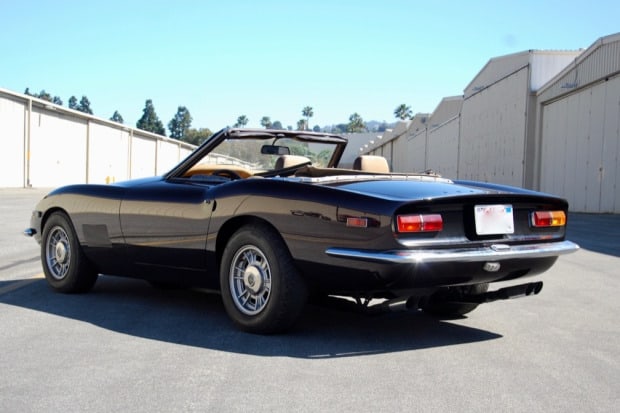 The main reason this car is on this week's list is because, and we are ashamed to admit this, we have never heard of it. It is hard to believe that, we know but somehow the Intermeccanica Italia Spyder slipped by us.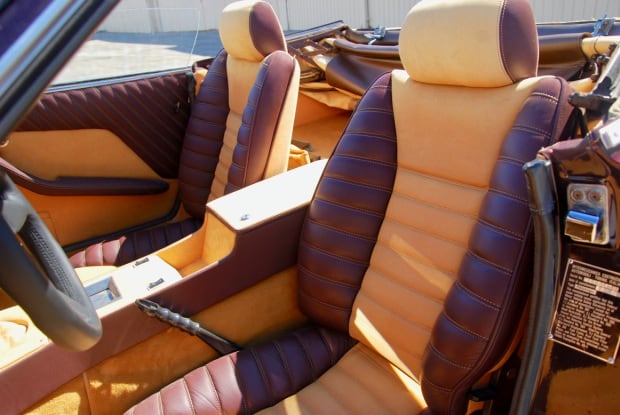 Sadly, this stunning convertible slipped by everyone else too. As it is believed to be one of only 400 examples produced. Robert Cumberford designed the steel body over a steel frame. All powered by a 351 Ford V8, mated to a 4 speed transmission. Meaning Italian design, American reliability.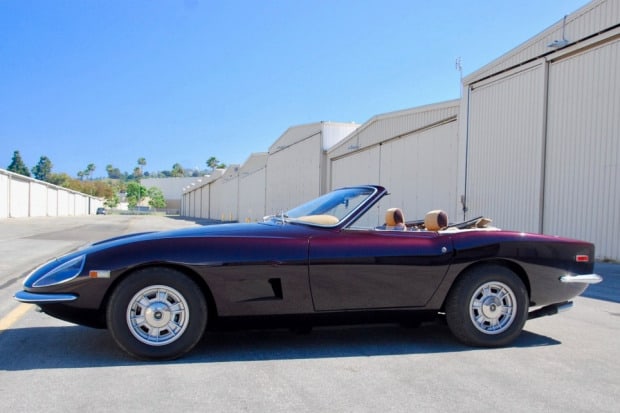 This example boasts having 4 wheel disc brakes, power windows, and air conditioning. With an independent front suspension and live rear axle, this promises to be just as unruly as its prancing horse and charging bull brethren. This is currently on Bring a Trailer for 50,000 at the time of publishing.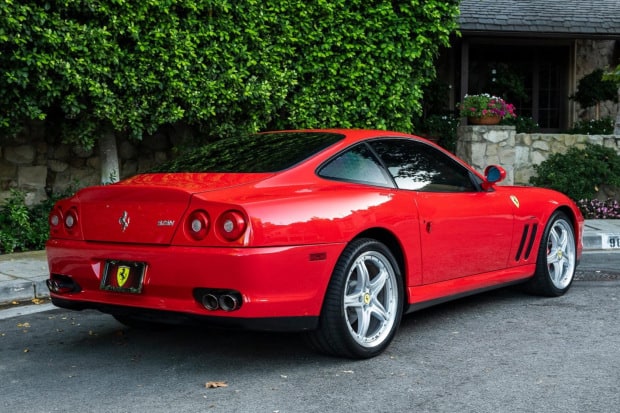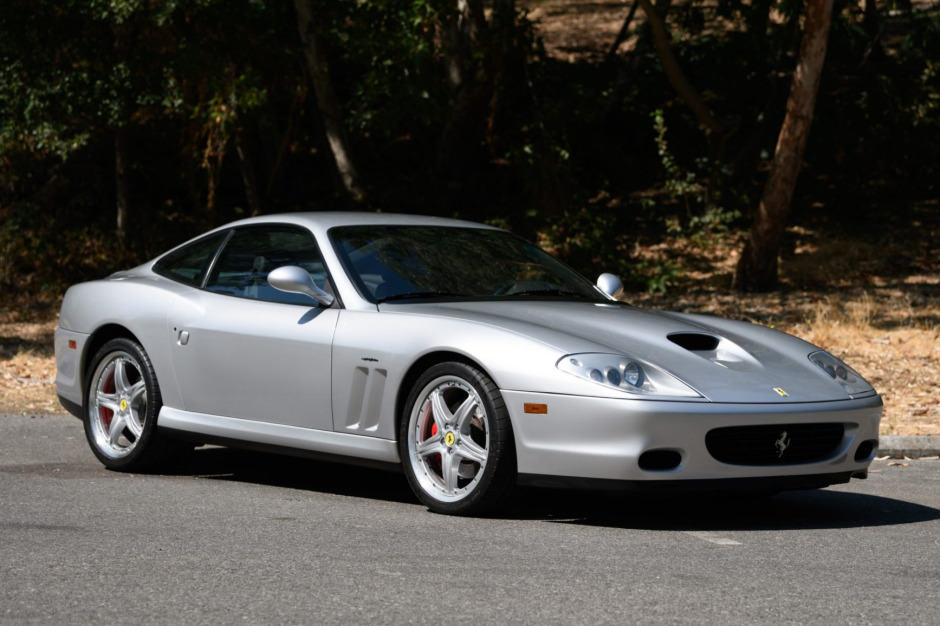 There really isn't much to say about the Ferrari 575M Maranello that hasn't already been said. It is a truly stunning piece of Italian rolling art. It is, in our humble opinion, the perfect balance of classic and modern Ferrari.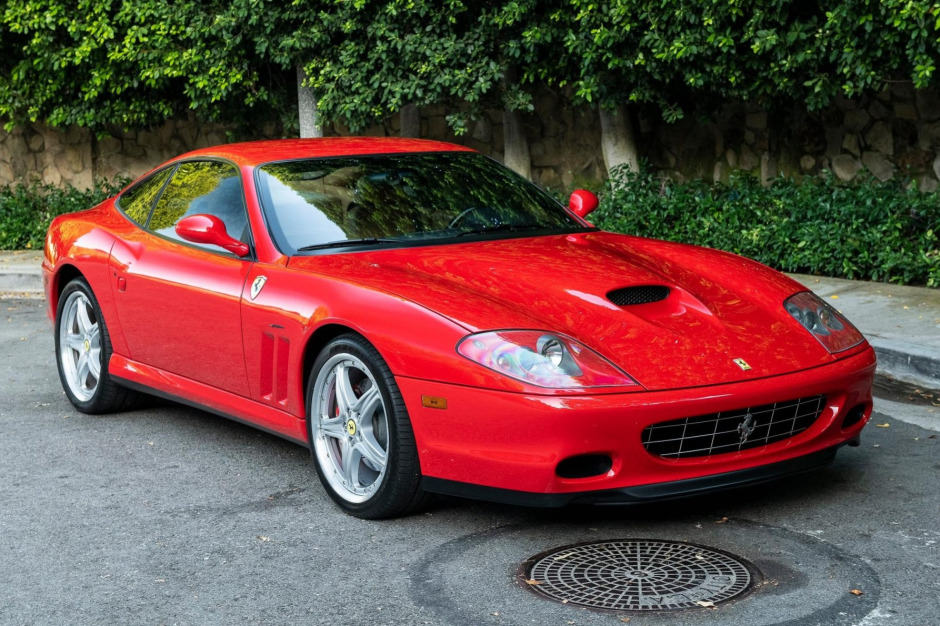 These two examples are essentially the same. They are powered by the same 5.7 liter V12 that was derived from the 550 Maranello. They produce 508 horsepower and 434 lb-ft of torque. Both sprint to 60 miles per hour in 4.2 seconds. Both are low mileage examples.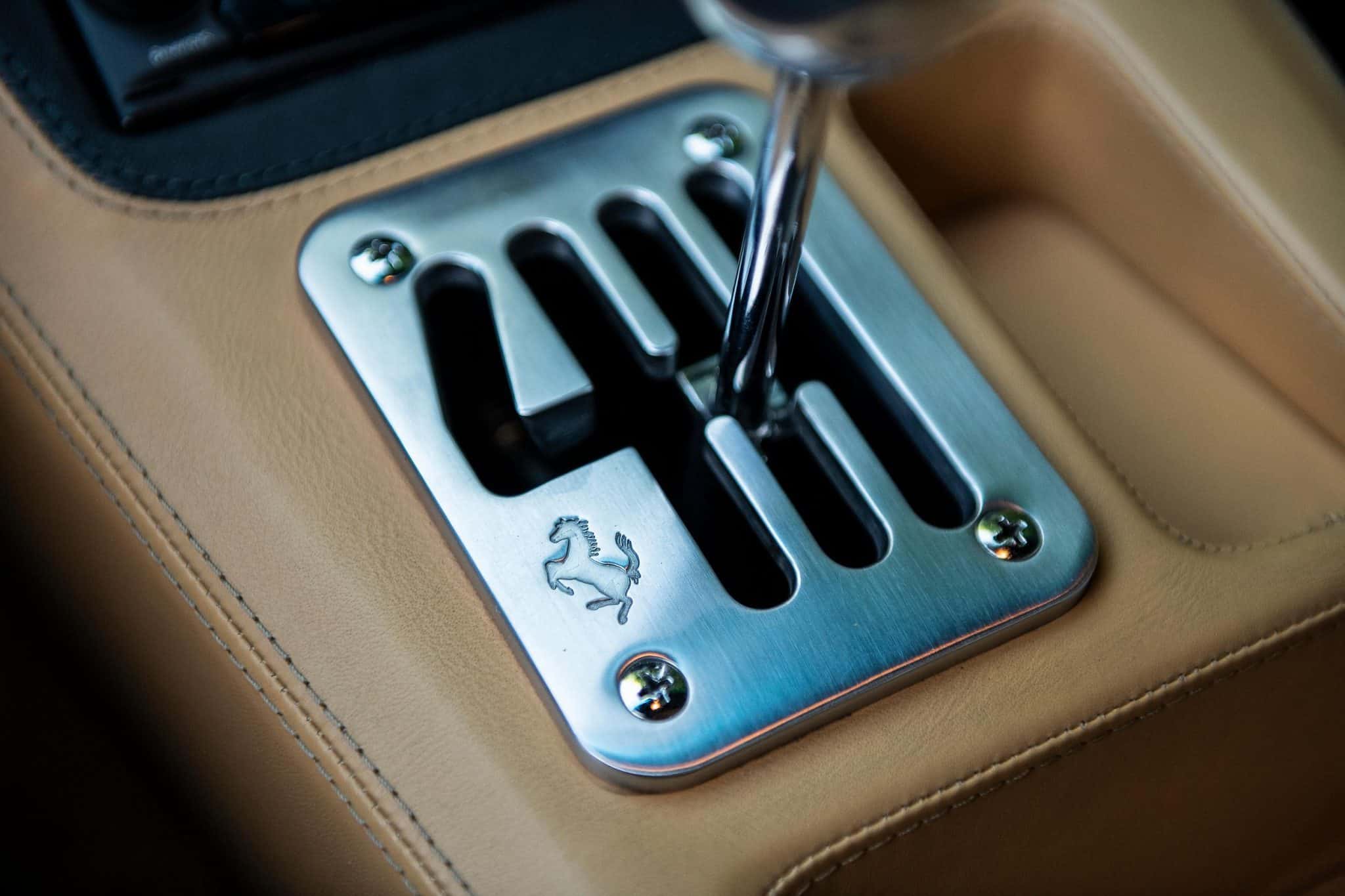 But then why is one of these Ferrari's selling on Bring a Trailer over $100,000 more than the other? Answer: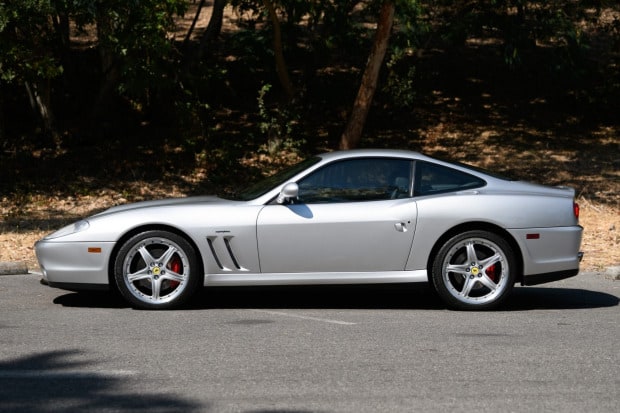 Only 12% of the 575M Maranello's were ordered with a gated shifter. Meaning there are less than 250 of them world wide.
It has become our personal crusade to get manual transmissions back to masses. They are more engaging, rarer and up until electric vehicles, were more efficient than automatics. And if all of that doesn't convince you, how does a $100,000 extra in resale sound?
Barn Finds are things that keep gear heads up at night. They are the stuff of dreams and nightmares. While it is such an amazing prospect; to find a steadfast tin soldier, waiting to be revived and live once again. It pains us that they are in these forlorn conditions and sometimes are too far gone to be saved.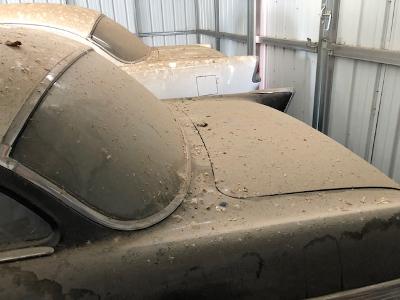 Luckily, that is not the case with these two iconic Chevy's. The Facebook marketplace seller claims that both were restored 10 years ago and have been sitting for 9. Some math later, means they were driven and used for about a year and then stored. One is a 1955 and the other is a 1957. The 1957 seems to be largely stock from the small photos, which is noteworthy in its own right.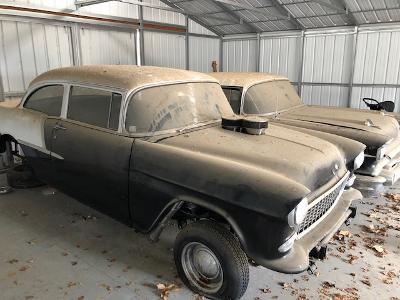 But the 1955 Bel Air is something special. As you can see, there are two gargantuan dual carbs sticking out of the hood. But given it's small wheels and stock appearance, I think it was a period racer rather than a modern knock off. My case is further emphasized by the racing tachometer mounted on the center column and the switchgear shifter and enormous gas pedal.
The information is sparing on the ad, and the photos don't reveal much. So some further investigating would be necessary before you pull the trigger on the $58,000 asking price. But he notes to be open to a trade so maybe there's some wiggle room.
Let us know what you think of these cars in the comments and leave your own noteworthy finds to be featured in the next piece!