Building Your Car Collection: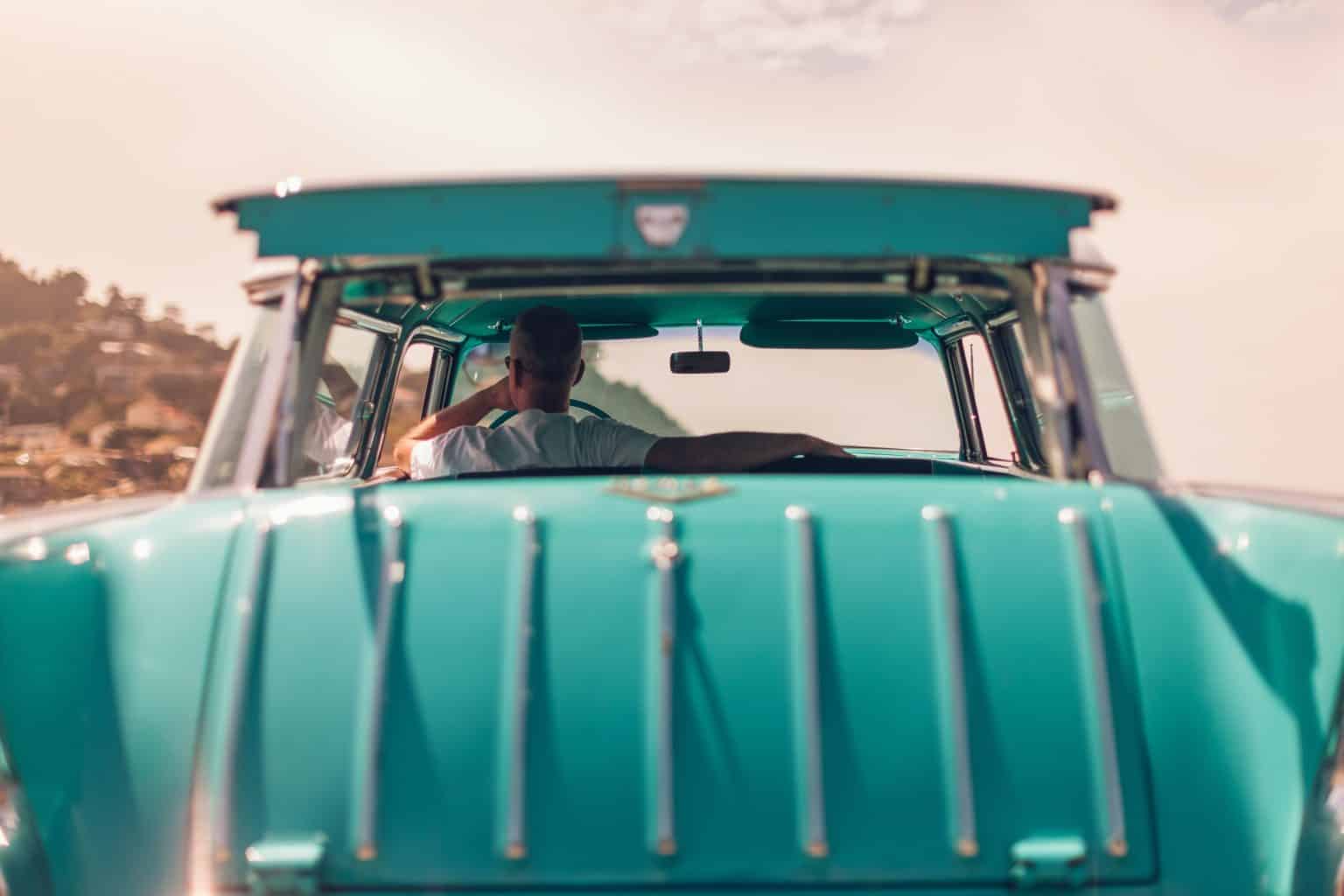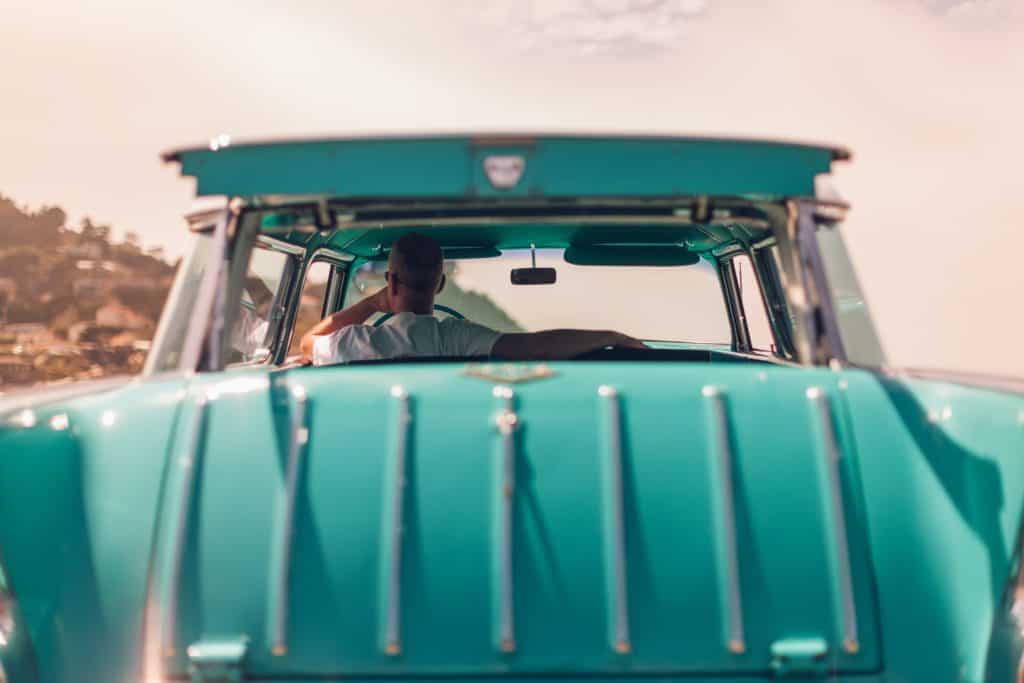 Something has brought you here, not to this article specifically, but to the idea of building your car collection. Maybe you had a great year and put a few extra bucks in the bank and want to indulge or it's as simple as you were walking down the street and someone drove by in a car that stirred something in you. Whatever it is that brought you here, the first thing you need to know is you have a problem; a deep-rooted one… You're a kid at heart.
It's the fearless kid in you that sees a classic car drive by all shiny and loud and says "I want one of those." Whether you said it out loud with unabashed exuberance or to yourself with a shy faint-heartedness; that kid has been dormintly waiting for their chance to take control of its Host.
If you don't believe me, think back to the last time you collected anything. It was something as playful or silly as baseball cards, comics, coins, or bottle caps. And it consumed you. The sun rose and set around finding that missing Topps Rookie of The Year card, or Amazing Spider-Man #361, or those elusive buffalo nickels. You talked to friends, asked shop keepers, walked what felt like miles at a chance to complete your collection. Along the way you lost your momentum, someone either made fun of you or you thought your crush wouldn't like you if they found out. You convinced yourself it was time to grow up, and years later you felt foolish for having put so much time and energy into something as juvenile as that… well do you know how much Amazing Spider-Man #361 sells for now? Almost $1200[1] at the time this was written. Given its acquisition cost, $1.25, it's more lucrative of an investment percentage wise than Benchmark Capital's initial 6.7 million dollar investment in Ebay, which yielded them 5 billion[2].
ASM #361;11991.25=959.2%
BmC+Eb; 50006.7=746.26%
Now, by no means is this a law of the universe. Do not go out and buy every comic book or baseball card under the sun.
This does bring us to the second thing you need to know; your inner kid deserves more time behind the wheel, pun intended. Go apply that youthful appetite to the car or cars you want in your car collection. Whether it be Magnum's red Ferrari 308 or Crocket's Ferrari Testrossa or the Saint's P1800 or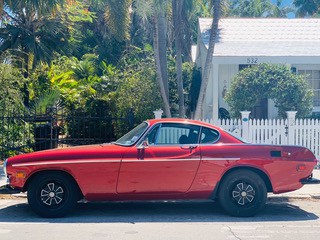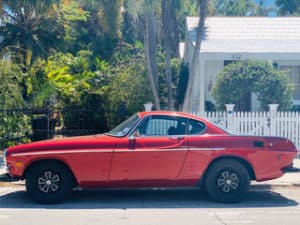 something more obscure like fox-body 5.0 Mustang or the first stateside examples of the WRX STI or Mitsubishi Evo. You get to choose who you want to be, when you want to be them. That's what collecting allows you to do; to succeed in one way, shape or form when you were struggling, when you wished you lived, when wished you thrived. You can feel as confident as Tom Shelleck or cool as the King himself. Whether that is Elvis or Steven McQueen is up to you.
That is not to say you can cast a wide net. People often think the bigger the net the better the catch. That's not what a car collection is. You aren't Forrest Gump shrimping on the Jenny. You are Ernest Hemingway aboard the Pilar; searching, waiting for a specific species of fish. Not just anyone can bring home a trophy fish, and can sit in that fighting chair for hours. You have to know the conditions, to know when to bury the hook and trust you will have your day when you have to cut bait. Start with the car that excites you and become consumed by it.
Research Your Market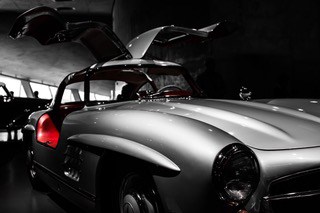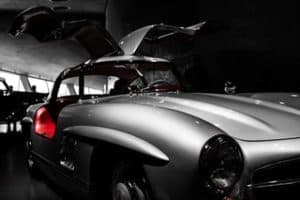 A bonus of adulthood is that you don't have to walk miles like you did as a kid or rely on word of mouth, there has never been more readily accessible knowledge about every car to have ever been produced than now. Learn the engines they offered in which years, what paint codes you like more than others, what factory options you could choose from. Often when cars weren't widely produced or options weren't available or common is more important than the years they were. For instance, Mercedes Benz was so keen on making their first ever SL Class, the 300 SL, as light and nimble as possible, they cut weight wherever they could by using the then expensive Aluminum. This gave the car its name Super-Lichet or Super Light[3]. Customers could even order the car to be made entirely out of aluminum over the heavier steel body panels. This saved nearly 200 lbs of weight but was so pricey only 29 were made[4]. An all-aluminum car is valued 7 times[5] more than a steel bodied 300SL but only a couple come up for sale a decade. Stoicism is recommended before endeavoring further.
Pulling the Trigger
Once the wait is over and you do find your dream car, you'll be so in love you'll think you've hit the jackpot. You haven't. Even if you truly have you need to tell yourself you haven't. Stop looking at yourself in the mirror-like chrome and hire a professional to be sure you know what you're getting into so a flaw doesn't go unnoticed. Even professionals hire other professionals so don't feel bad. And sadly, even if you did everything right, something will still go wrong. You'll be on the side of the road, angry at the seller, at the inspector, and at the inner kid for all encouraging this behavior. Be warned this is usually when someone in a Honda or Kia honks at you. Remember, stoicism.
Inevitable Buyers Remorse
This isn't the end of the world, especially if you truly love the car for what it is. It is a machine at its core and every machine can be repaired. You will lose interest in this pursuit just like you did with all your previous collecting if you expect it to go perfectly. The reason this is enjoyable is because not everyone can do it, only a select few what it takes. Also, be happy because you now know why more people don't collect classic cars. Nothing worth having ever comes easily.
Have patience for the car to work itself out, and with some TLC you'll be amazed at how this lifeless machine pulls itself together. Sometimes it takes time for the correct part to appear, something your mechanic will tell you regularly… Don't murder thy mechanic, for it seems he knows not what he does. Have patience for the process, and if you don't have patience, reach out to the professionals (say the guys at BespokeCarBroker.com) and they will help get you started. Most people don't have the wherewithal to get to this point and that's why collecting is so lucrative. In the last 10 years classic car values have increased over 500%, the S&P was up just over 50%[6] over the same decade. This included brands like Ford, Porsche, Alfa Romeo, Ferrari, and Toyota. There's also the added bonus of being able to drive and enjoy your investment; you can't roll down the road in a blue chip stock or antique timepiece. That is why there are so many notable types collecting cars.
From comedians Jerry Seinfield and Jay Leno, to fashion mogul Ralph Lauren, to former boxer George Foreman. Jerry made over 22 million dollars[7] in 2016 by sending a small selection of his Porsche Collection Amelia's Island Auction. A "small selection" was 18 cars. All these men have expansive, and expensive, collections. However, George Foreman's Favorite car out of the 50+ vehicles he owns is his 1977 Volkswagen Beetle[8], and out of the 300+ million car collection that Ralph Lauren has amassed, He and his family told RL Mag that their favorite was a 1976 Jeep CJ-5, "have the fondest memories of our always-dependable white Jeep[9]". And that's what collecting is really about.
In Summary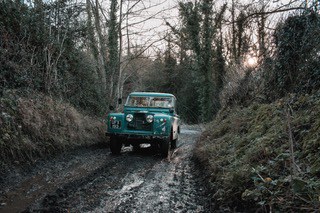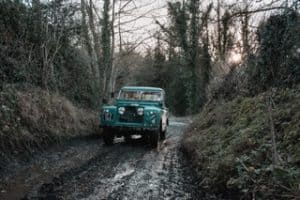 The profits and percentages aside, you are preserving these pieces of history. You are capturing a snapshot from another era, when things were a little more carefree and inhabited; which in turn spills over into this one. Nothing will be as rewarding as when the pieces fall into place. You will find yourself on your favorite road, the windows are already down and you realize it's not about money. It is about all the times you said no, for all the times you denied yourself, your inner child; and you let him punch it down the road, he deserves this.
Mercedes Benz was in a hurry to get the first SL Class finished, a honed race car called 300 SL, they didn't have time to develop fancy new disc brakes. What they did was to use the same drum brakes from the 300 S, a leisurely tourer. Coincidentally, there are many less of the SL in existence today; I am sure it had nothing to do with the Fred Flintstone brakes that sent them flying off each corner