THE BERTONE BARGAIN, THE CHEAPEST ITALIAN SPORTS CAR: THE FIAT X1/9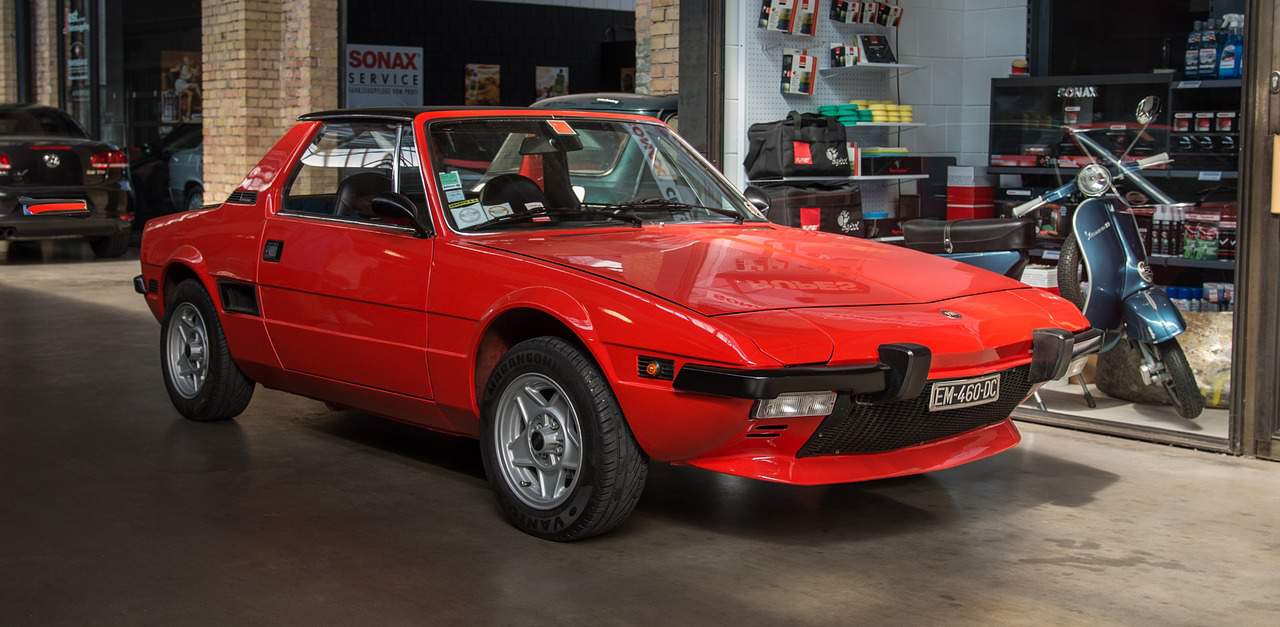 Witnessing an onslaught of exotic cars come into my sleepy town of Key West, FL today for the yearly Corsa America was enough to make the dozen or so local gearheads swooning. Out of the hundreds of cars; the presence of Italian supercars was the most notable.
As we stated in our last piece, Click Here, we don't have the allowance to warrant one of the rare imports. So we decided to see what Classic Italian import could be procured, if any at all, for a reasonable sum. The general consensus was: little to f&*!k all.
We should not be so dramatic; there were a few options available. For under $10,000 we found a good amount of Alfa Romeo Spider's, a few Fiat 124's, and an even fewer Lanica Fulvia's. While sporty and Italian, none really captured the bygone extoic essence we sought… Except one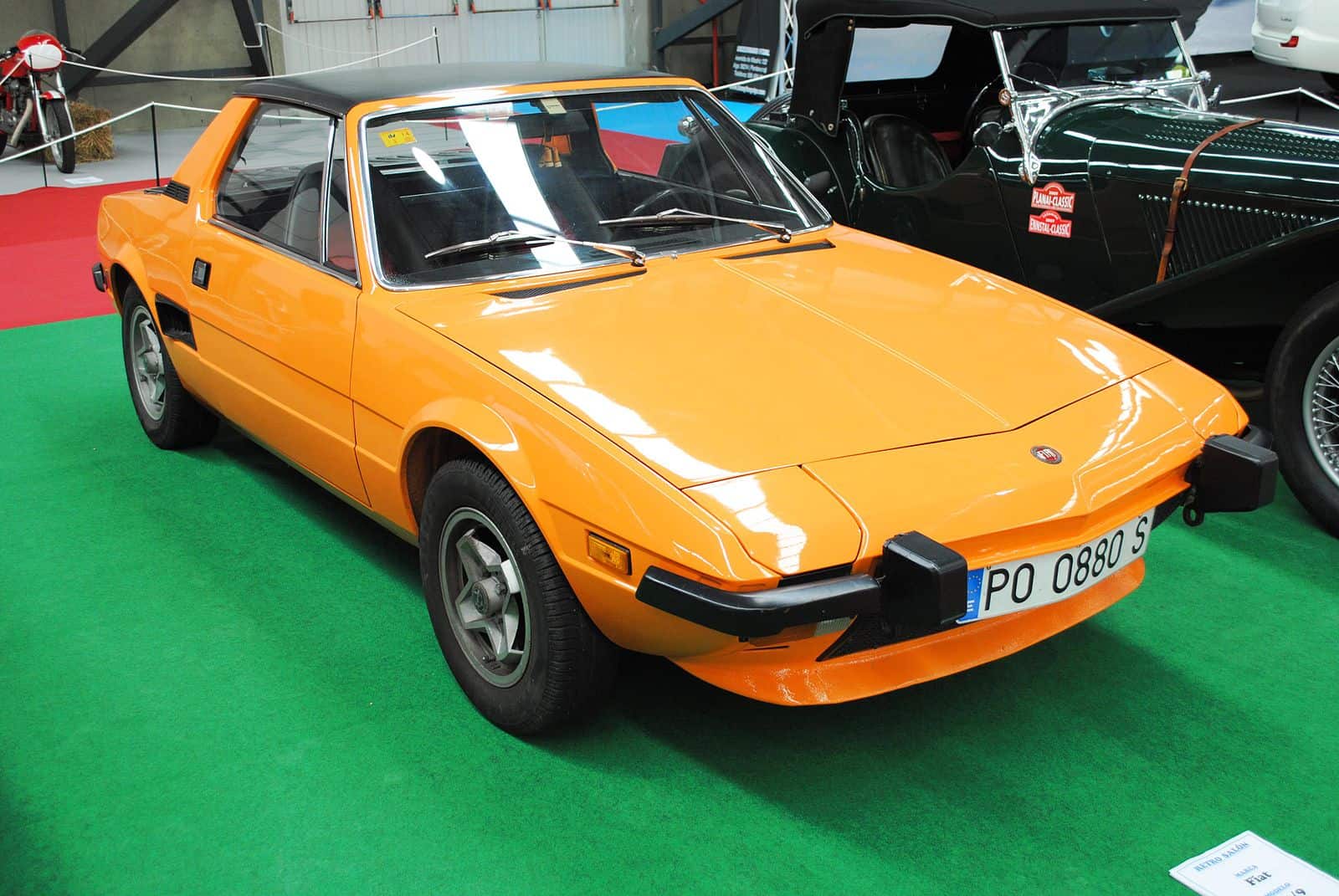 While by no means an extoic in its day, the X1/9n did and does have something the others do not. While they blended in more seamlessly with their contemporary siblings and competitors; the Fiat X1/9 stood on its own hallowed ground… or hollowed ground, take your pick.
The Fiat X1/9 was something dreamed of by an entirely different company then Fiat. One called Autobianchi and it is clear to see the runabout power boat inspired design. It was called: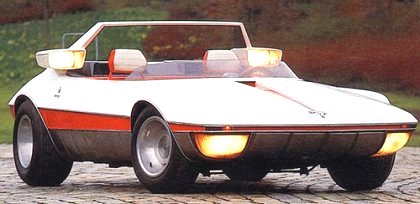 It is clear to see the runabout power boat design it was inspired by. The A112 was designed by Bertone Designer Marcello Gandini. This is the man who also gave us; nay, the world, such cars as the Lamborghini Miura, the Lamborghini Countach, the De Tomaso Pantera, and the Lancia Stratos.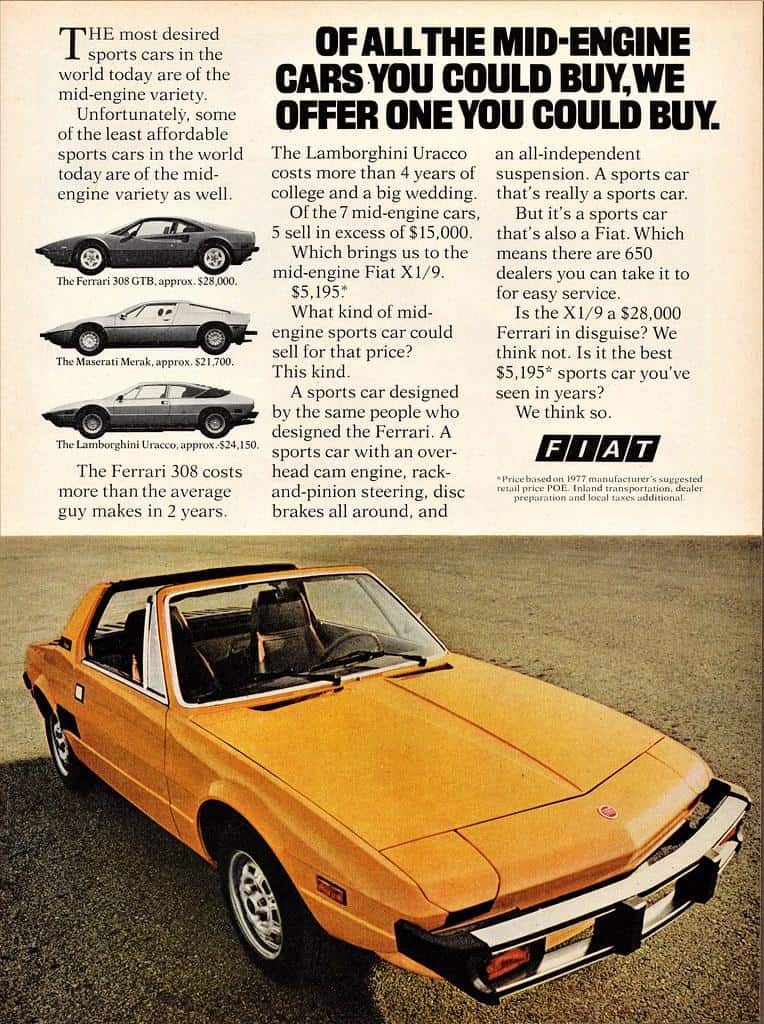 All these cars are even more low, angular, and wedged as the last. All are intangibly expensive today. Fiat knew this, as you can see from their original ads
The long door-stop-like nose, with blended front diffuser and pop-up headlights, housed the removable Targa top. This was used to echo Gandini's concept's roll over bar and Stratos like shape. All the X1/9's monochoque bodies were hand built at Bertone and sent to Fiat for final assembly.
The Performance
The motor was based off the X1/9's predecessor, the 128. The 1280cc inline-four cylinder (see where they got the name) was designed by Ferrari engineer Aurelio Lampredi. The four banger had a cast aluminum head, and was good for 75 to a massive 85 horsepower depending on the year; 1972-1978 to 1979-1989, respectively.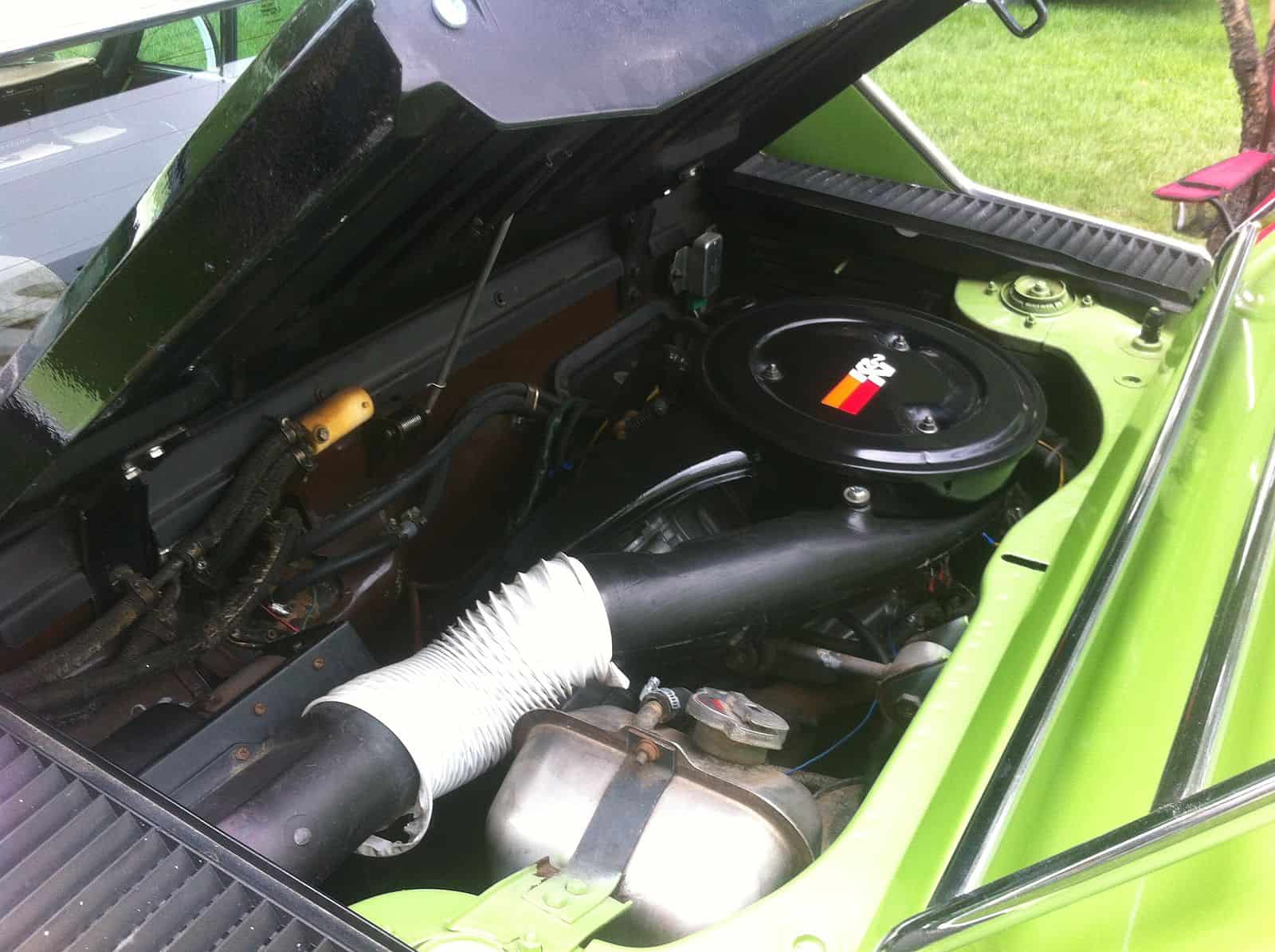 To top it all off a pair of twin Weber compound progressive carburetors were added. "Compound because it has two barrels, progressive because the throttles open progressively, not simultaneously. It has three circuits: Idle/low speed, primary and secondary." Thank you Ted Perkins for being smarter than me and explaining that.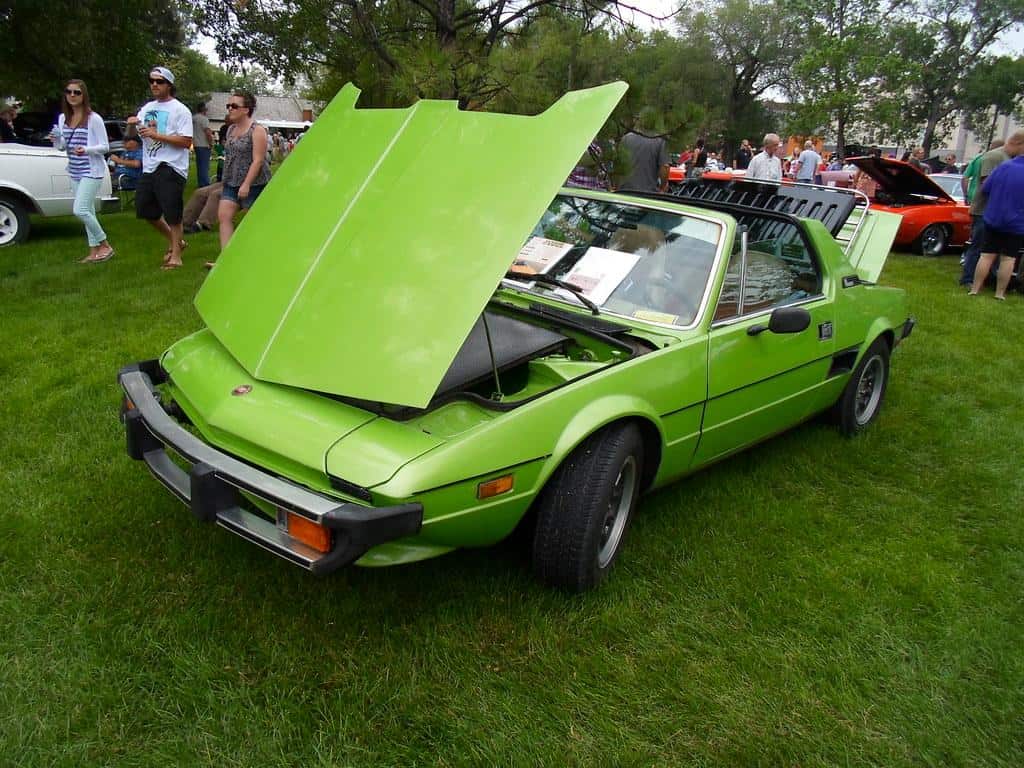 All of this resulted not in a car that blew its own doors off at stop light races; but something truly enjoyable to drive. The stubby, low profile, coupled with the mid-engined layout gives the car a balanced weight distribution and center of gravity. This gave the X1/9 rave reviews for it's handling prowess.
In Summary
The reason this car sits mainly on hollow ground is because from its first inception at Autobianchi, the X1/9 was scuttled. Then the guys at Fiat were so focused on profits they only updated the X1/9 once in its almost 2 decade run. This allowed the X1/9's competitors to bowl over it in the last years of its production.
But despite all of this, Bertone believed in the aerodynamic trapezoid so much that they solely produced it for the last 7 years of its life. That is why you will see some X1/9s that brandish Fiat badges and others that say Bertone.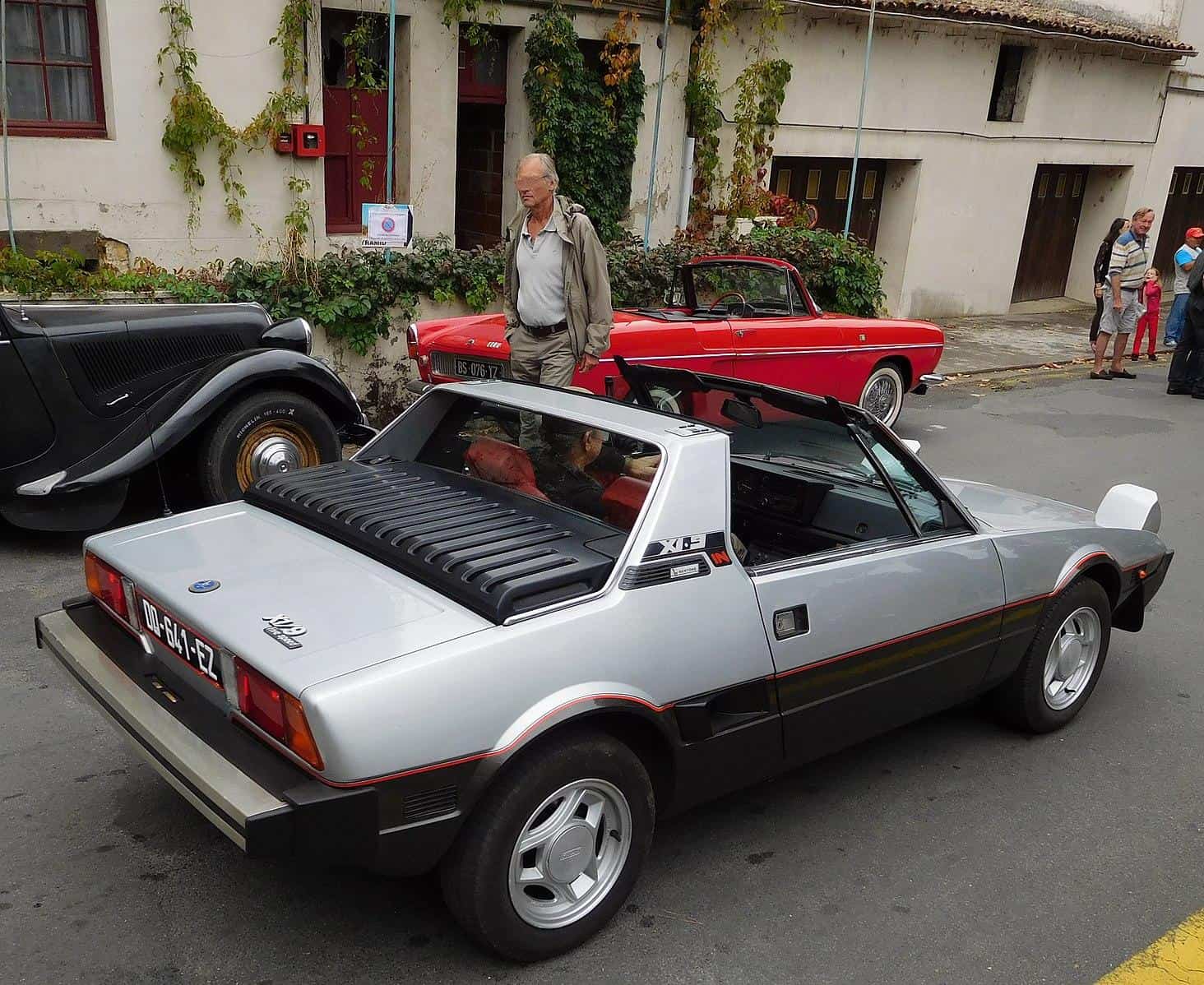 We have one of these overlooked Italian thoroughbreds in Bespoke Car Broker stable. And though it has its issue, like every Fiat or Italian car of that era; our X1/9 makes us smile every time we fire it up.
The X1/9 carves corners as sharply as it's lines. It has an exhaust note as bold as its Rosso Arancia paint… that translates to Red Orange, but it sounds so much better in its mother tongue. It's more often mistaken for a prancing horse Ferrari than a Fiat which pseudo-humbly deny.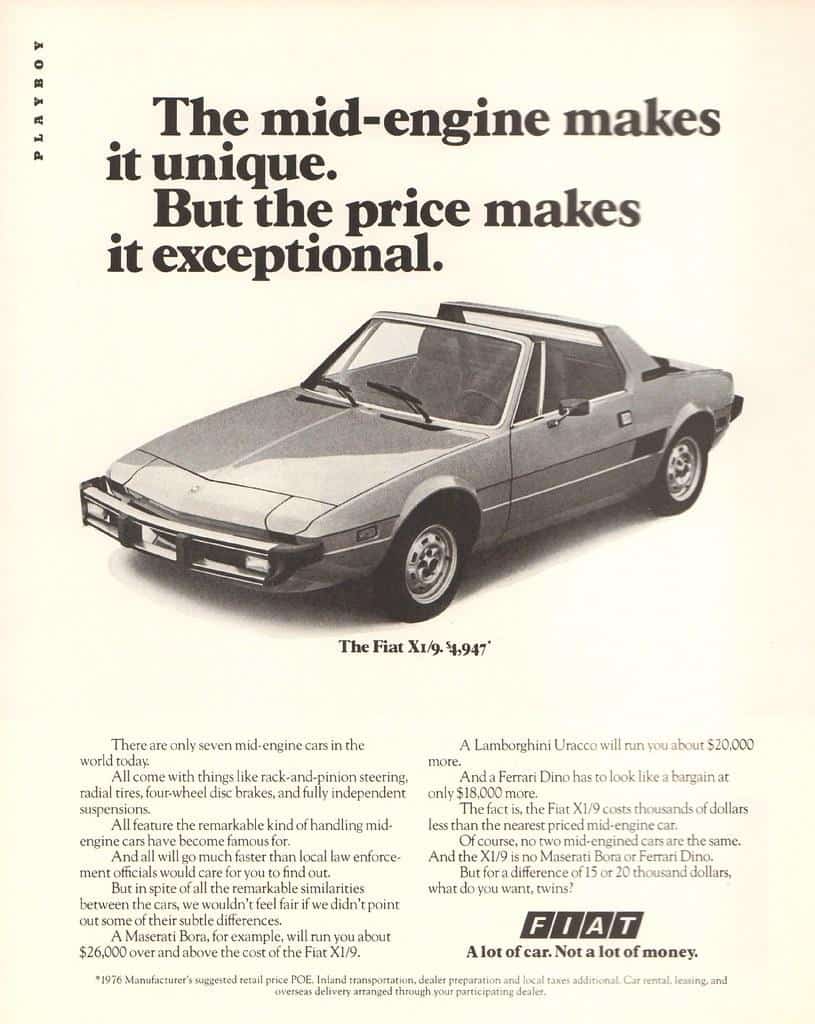 All of that makes us long for an X1/9 that was developed to the fullest of its palpable potential. What if more Lancia language was endowed upon it? What if it was entrusted with more Ferrari fever? Would it be just as collectible and prized as those marquees? We will never know.
But we do know that it is now finding its home among enthusiasts today. It is still, to date, the only rear wheel drive, mid-engined car to ever wear the Fiat name. With 80s and 90s sports cars now getting a second wind, we have no doubt the X1/9 will appreciate. Not only in value but in provenance.
Until then, we will unabashedly rip it up and down the Florida Keys. Making the X1/9 rub shoulders with all the half million dollar extoics currently doing the same. Because they echo the furious little Fiat, if only in spirit.