TOYOTA'S TERRIFIC TARGA: THE MR2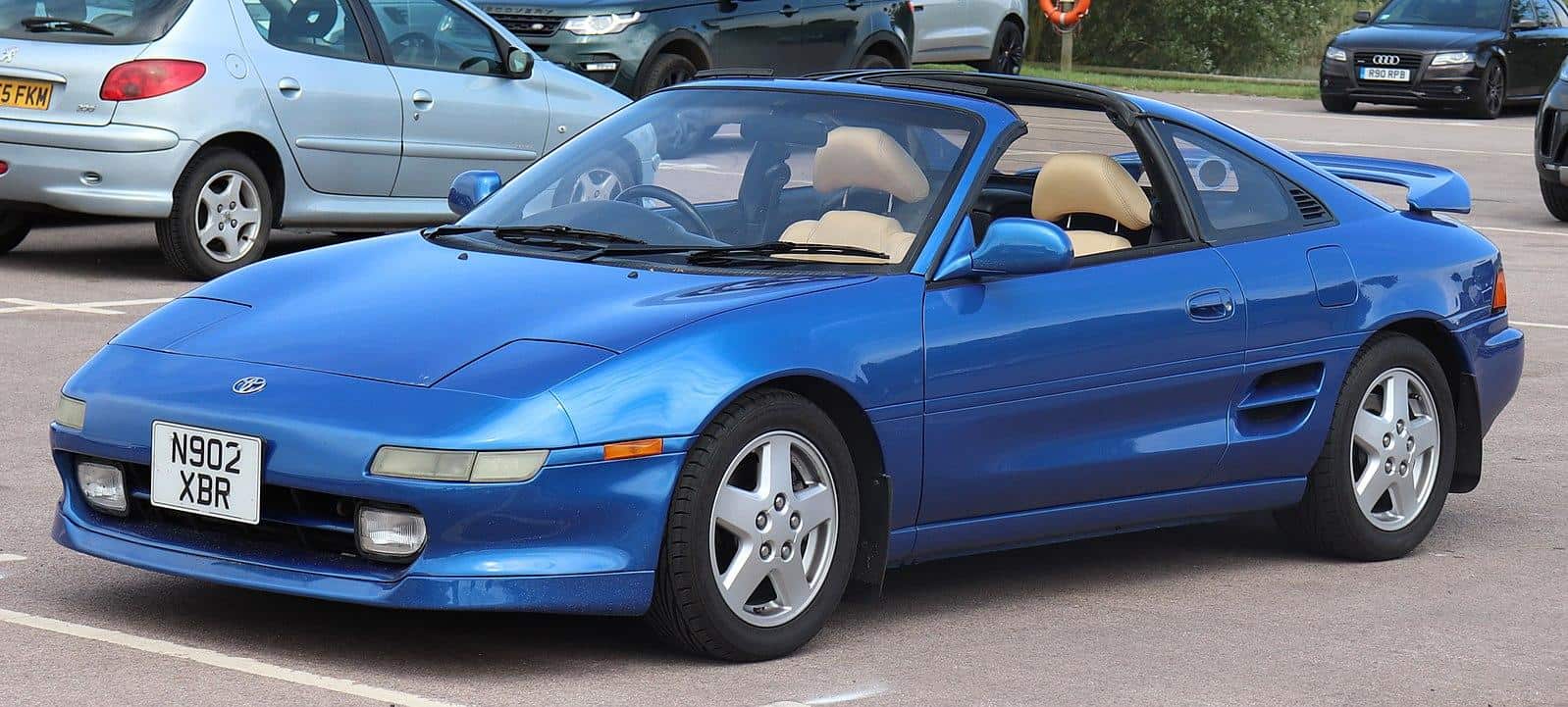 Continuing our theme of bargain mid-engined targa's we couldn't rest without talking about the Toyota MR2[1]. Toyota was a bit late to the entry-level sports car game. The Porsche 914[2] (full write up here) had been the originator, creating this market in 1969. The Fiat X1/9[3] was 2nd to the party when it arrived in 1972 (see our X1/9 here and our write up here) and Toyota wanted a piece of the action.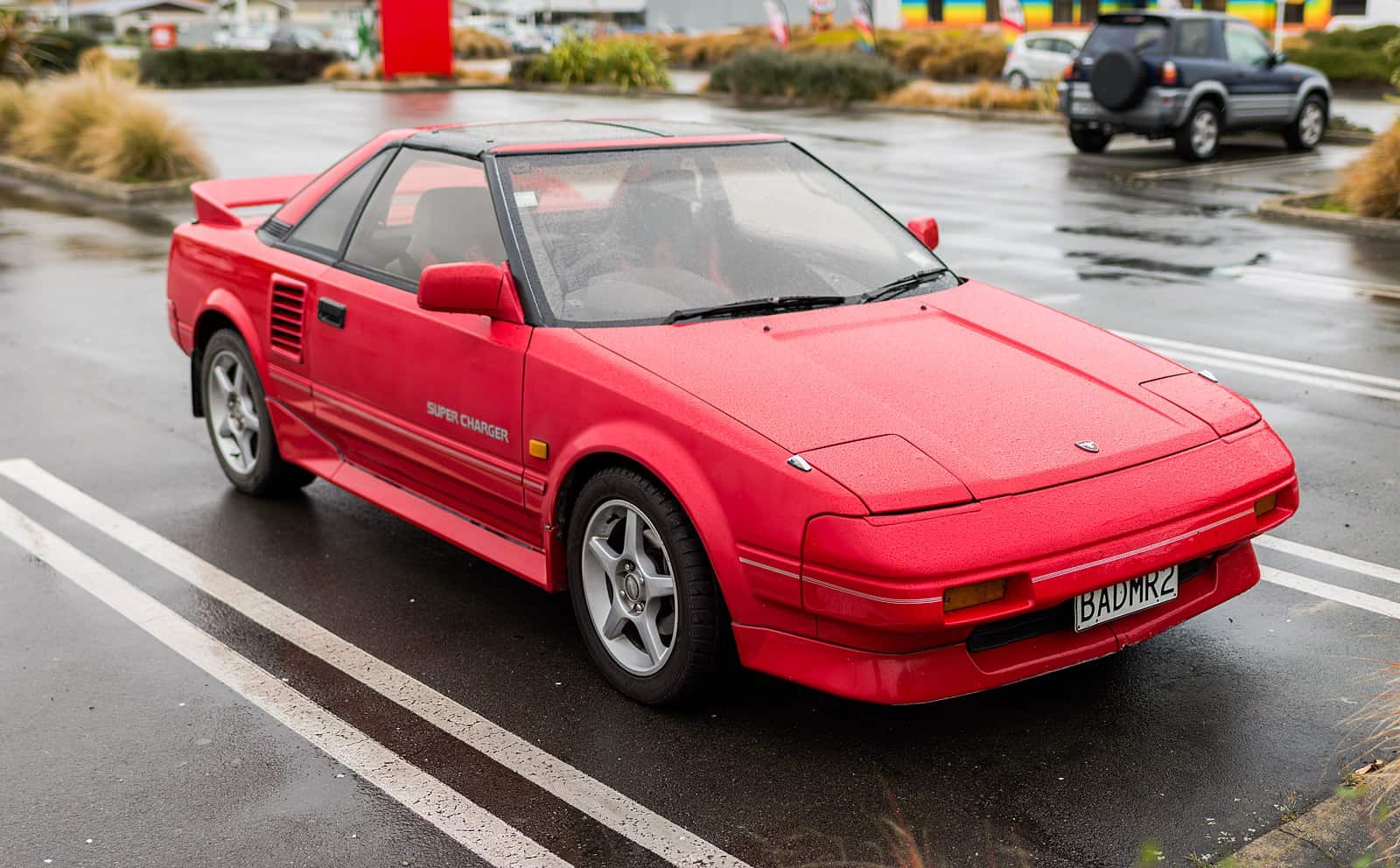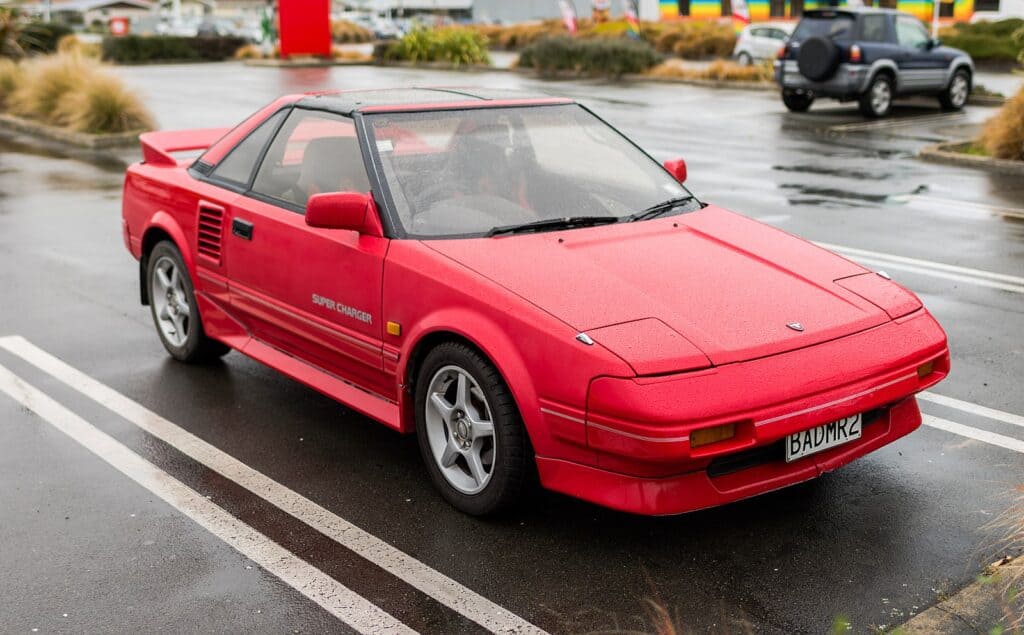 The development for the MR2 started in 1976 and was a total experiment. Led by Toyota designer Akio Yoshida, he wanted to play with different drivetrain layouts. But Yoshida also wanted this car to be economical more than anything else.
Akio Yoshida realized aerodynamics was going to be the biggest aid to the MR2's fuel efficiency. Lotus helped Toyota with it's chassis design, their tips and tricks resulted in the MR2 resembling a Lotus itself. And being more reliable and affordable it quickly outpaced the British automaker.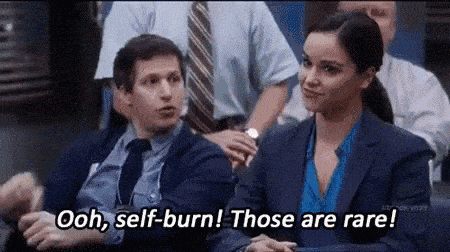 Additionally, they found the balance of a transverse mounted mid engine coupled with 4 wheel disc brakes and independent suspension equaled unparalleled handling. Toyota still used outdated MacPherson[4] struts but this was in an effort to simplify the car and save space.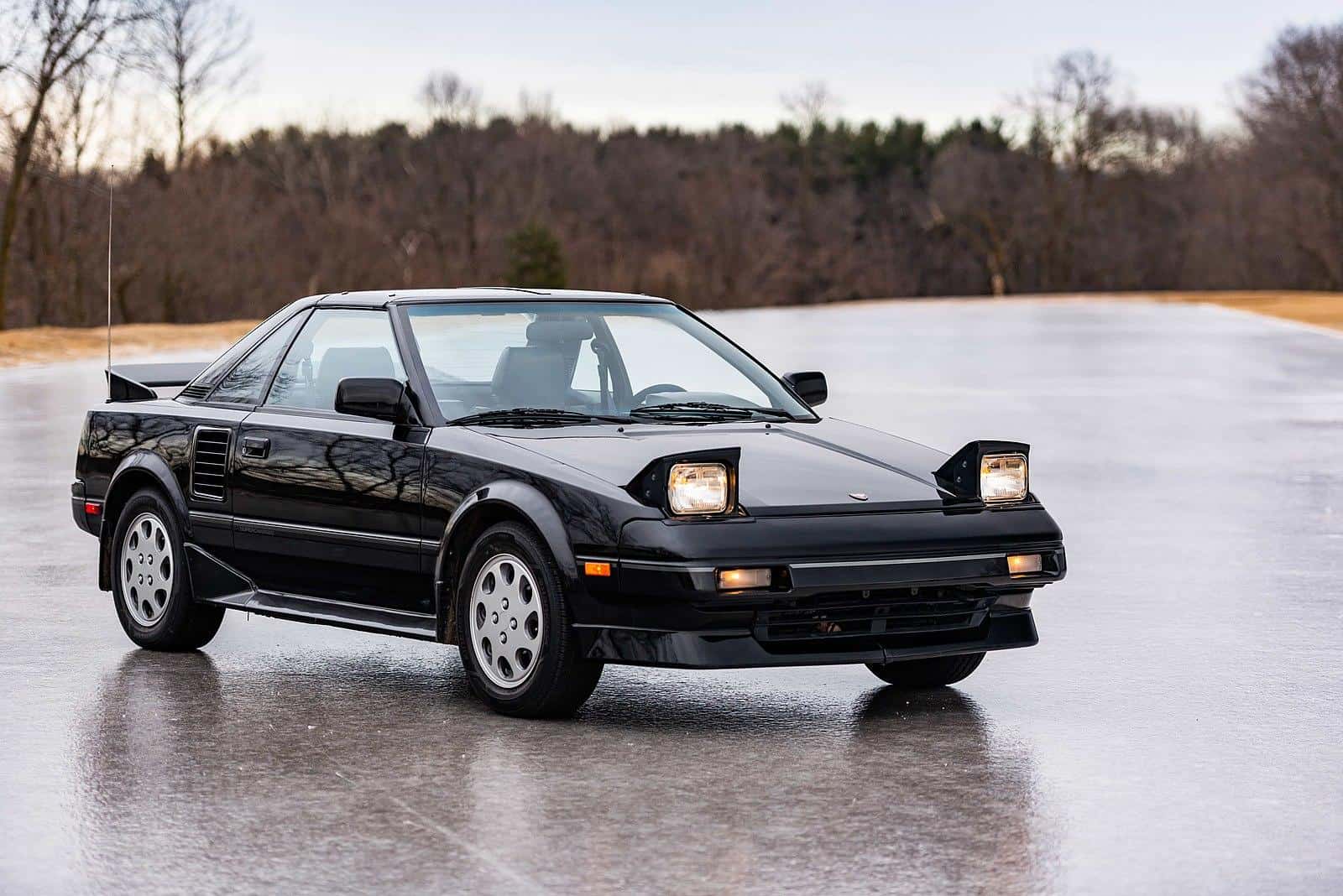 What Toyota had made would become Japan's first ever mid-engined sports car. The meaning behind "MR2" is up for some debate. It is either "Mid-ship Run-about 2-seater" or "Mid-engine, Rear-wheel-drive, 2-seater." I believe it is the former since the term "Run-about" was also used by the elder statesmen, the Fiat X1/9.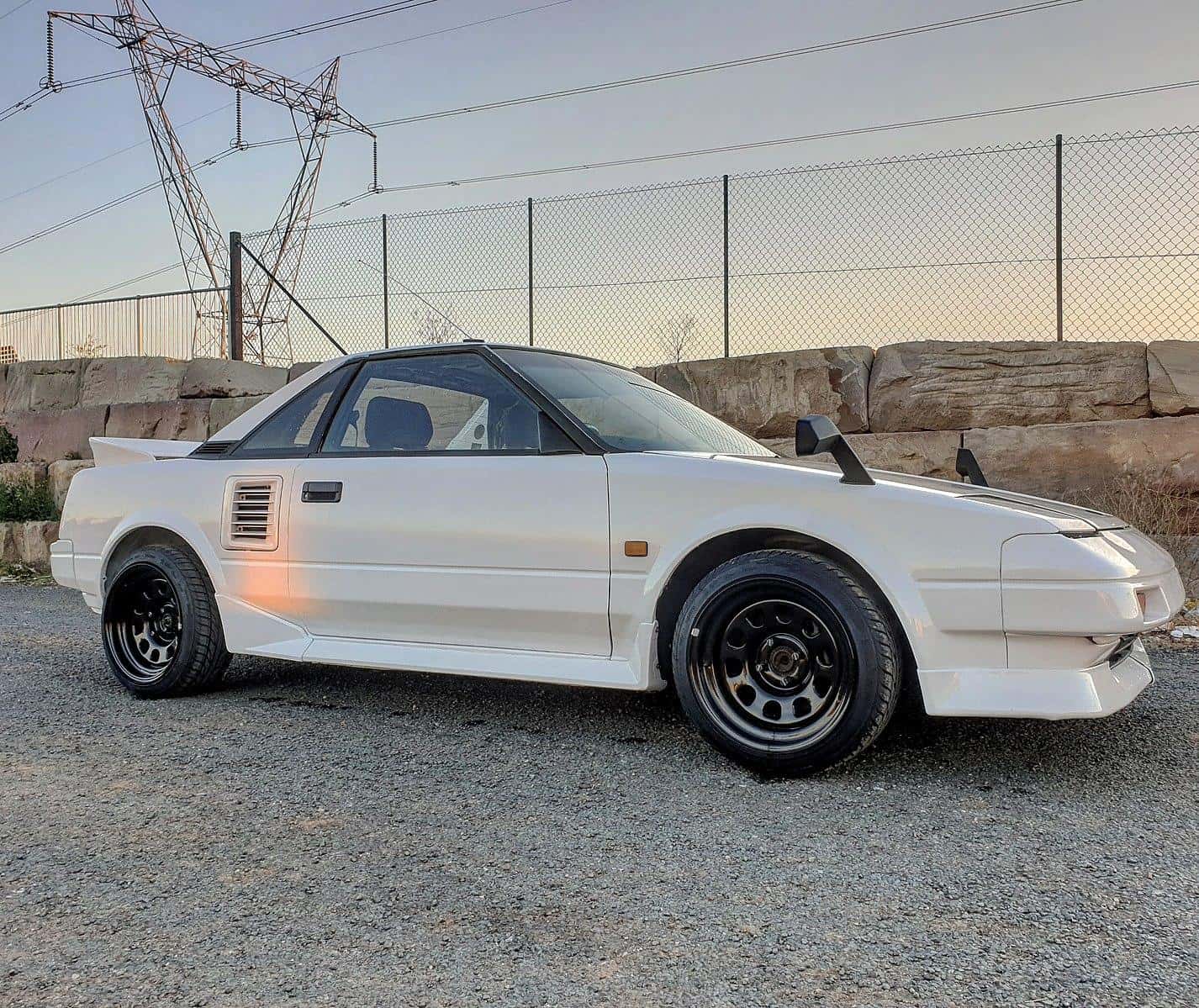 The first generation was dubbed the W10 and employed a four-cylinder 1.6 liter 4A-GE[6] motor. It was a furious little monster that could redline at 7,400 rpms, churning out 112 horsepower and 97 lb-ft of torque. It was frequently compared to cars at a higher station like the Ferrari 308[7], Porsche 944. Because while nowhere near in provenance, it's 0 to 60 time of 8.4 was on par with them.
Not resting on their laurels, Toyota would later supercharge the MR2 in 1988. The performance figures went up 44% to 145 Horsepower and 140 lb-ft of torque. The "Mister two" as Car and Driver referred to it became "Superman two" in their review here[8]. The time it took to get to 60 mph was 6.5 seconds. Faster than its big brother, the Supra[9]
This first generation MR2 has increased 42%[10] in value in a little over the last 2 years. This is due largely to unabashed 80's styling. It had pop-up headlights, a removable T-top, and a mid engine; that's the 80's trifecta right there. That is why we placed on both our TOP 10 CARS FOR 10K and TOP 10 BEST CARS TO BUY NOW lists.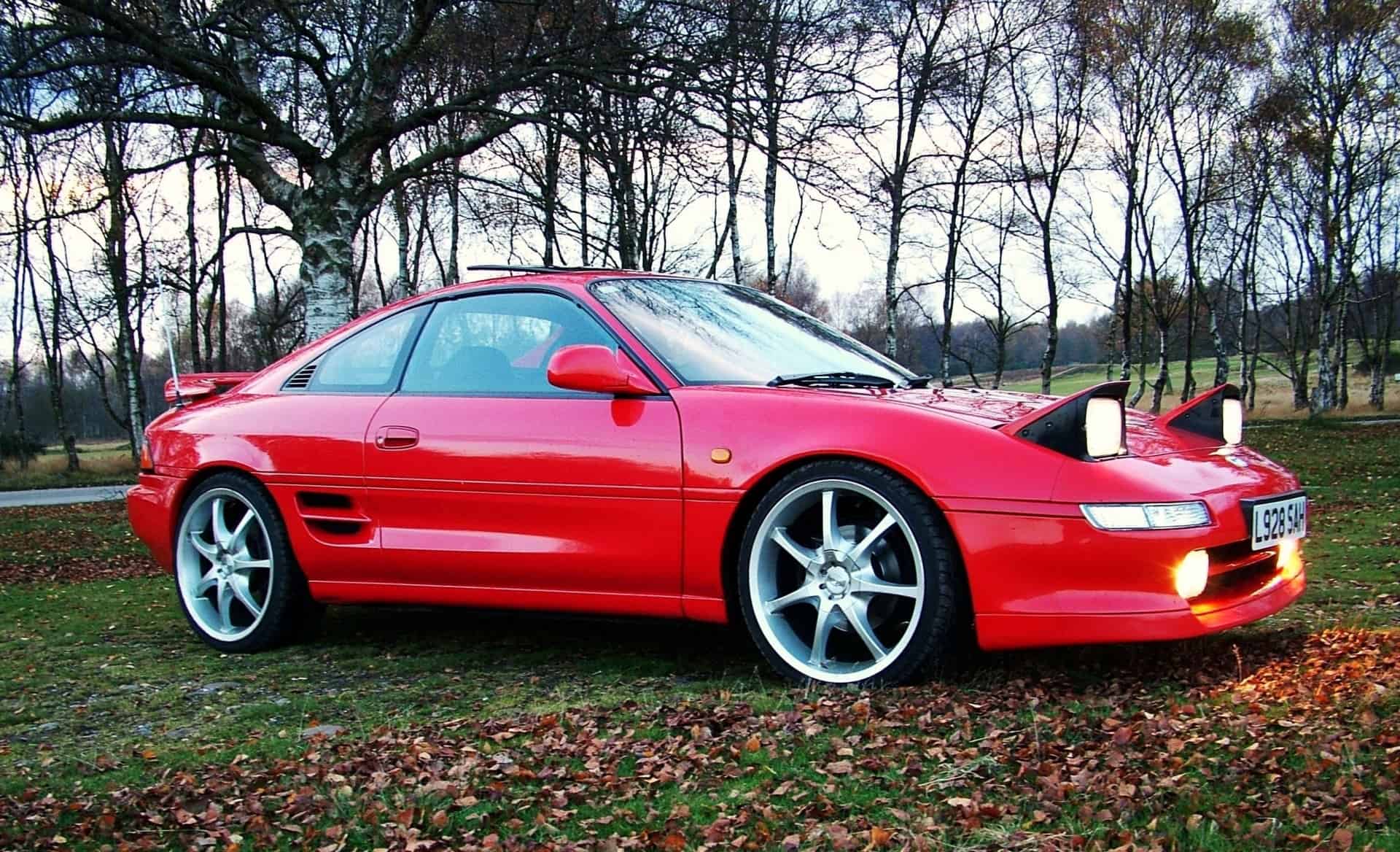 The angular lines of the W10 were gone and replaced with rounded edges and curves that dubbed this car "The Poor Man's Ferrari." While a backhanded compliment to the owners and praise to Toyota; there was more than design DNA that MR2 had in common with the Italian Exotic.

Toyota made a naturally aspirated 2.2 liter version that produced 130 horses and was good for a 8 second 0-60 run according to Automobile Magazine[11]. While impressive at the time, the outgoing supercharged W10 MR2 made more horsepower and was quicker. So Toyota did something new to rectify the issue. They turbocharged the MR2.
This increased the number of horses to in 2.0 inline four to 200 and knocked the 0-60 time down to 5.8 seconds. This resulted in the MR2 being faster in a quarter mile than an Acura NSX[12], Ferrari 348[13] and again, it's lame brother (we don't think you're lame Supra, just wasting your potential). In pure enthusiast form, there was no limp-wristed shifting. You could only get the turbo with a manual transmission.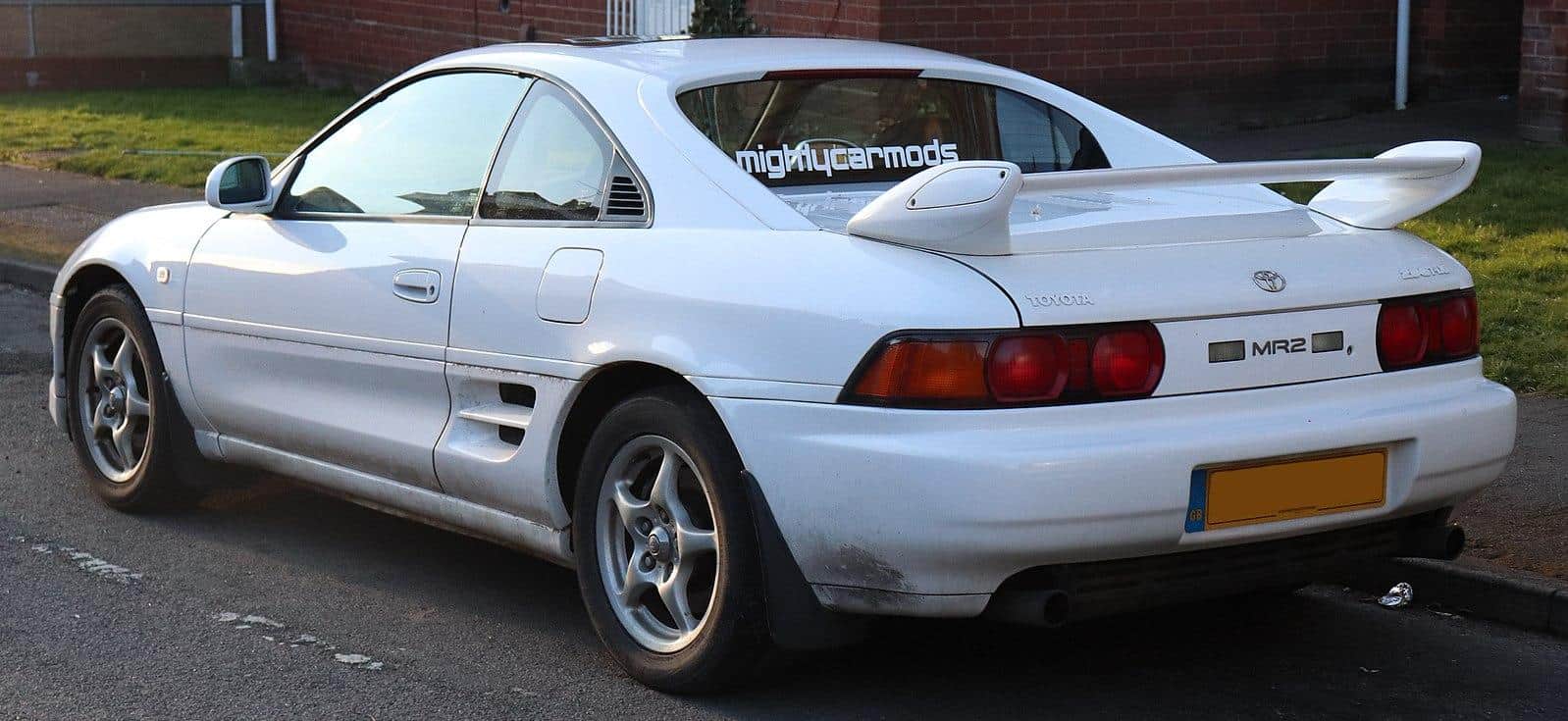 This car's increased weight and luxurious interior, luxurious maybe a stretch, meant it was 400 pounds heavier. This did not aid the W20's notorious oversteer so Toyota retooled the suspension. This had experienced drivers angry and critics shouting from the rooftops. There was no pleasing everyone for the poor W20
The asterisk in the sub heading is there because while the MR2 continued the W20 run until 1999 it didn't here in America. The California Emissions law stopped the Turbo from being sold in 1994 as more and more states adopted the same standard. This put a ticking clock on the MR2 and it ceased in the U.S. all together in 1995.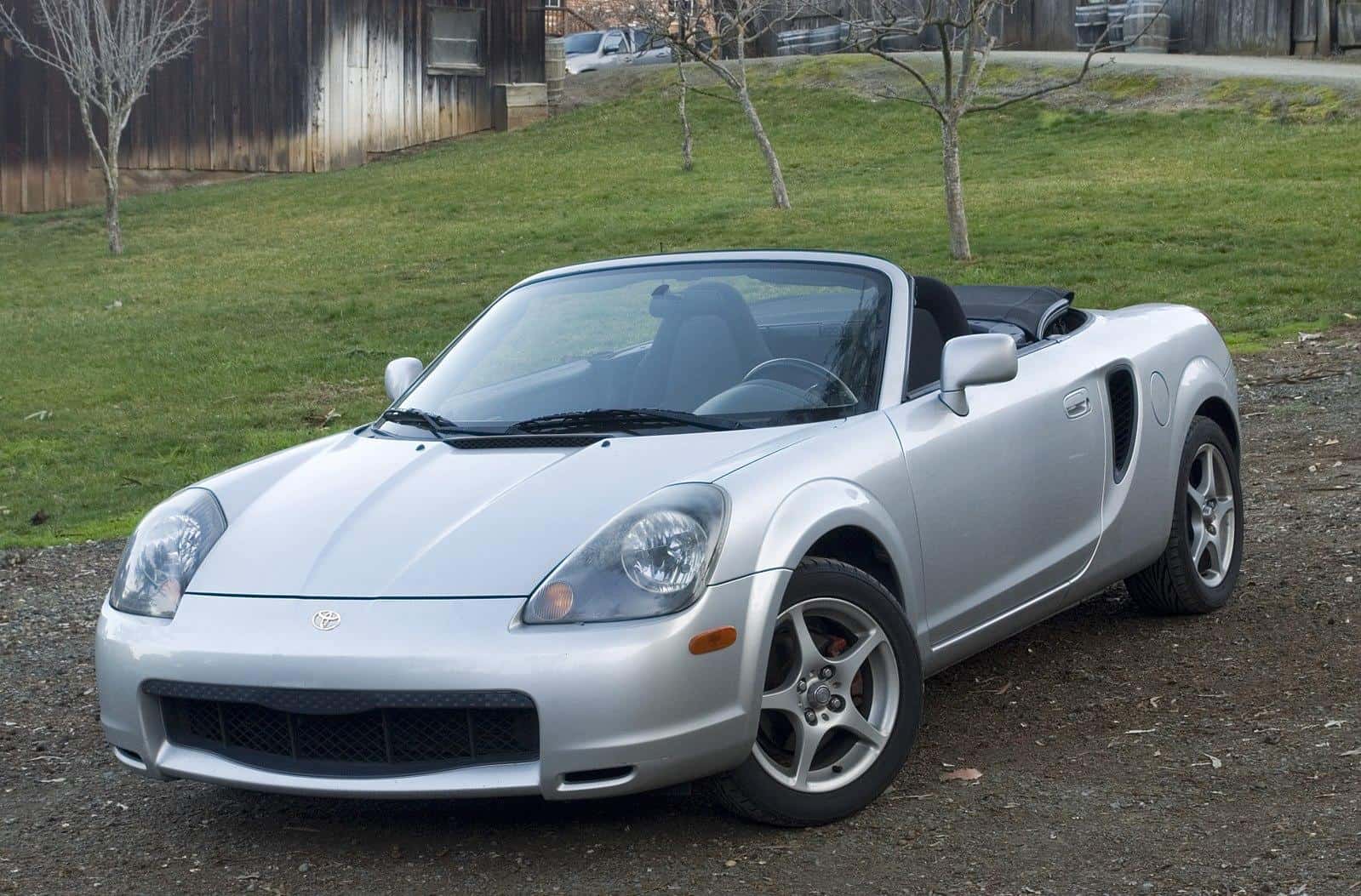 This generation of MR2 was sadly going to be the last. While it returned to it's MR2 humble beginnings it also broke away in several key aspects; not always for the better. The first thing being that the MR2 was no longer a targa or T-top and was now a spyder.
This was not received well by the fanboys but it did nudge it closer to its competitor the Miata[14]. It had much lower power levels, a mere 138 horsepower and 126 lb-ft of torque from a 1.8 liter 4 banger. Unlike the MR2's of the past, this was not offered with another motor and was not given any forced induction.

The only option you had in the performance aspect was to choose between a manual transmission or a sequential manual transmission… which is nowhere near a manual transmission. And you know how we at Bespoke Car Broker feel about anything that isn't a manual shifter.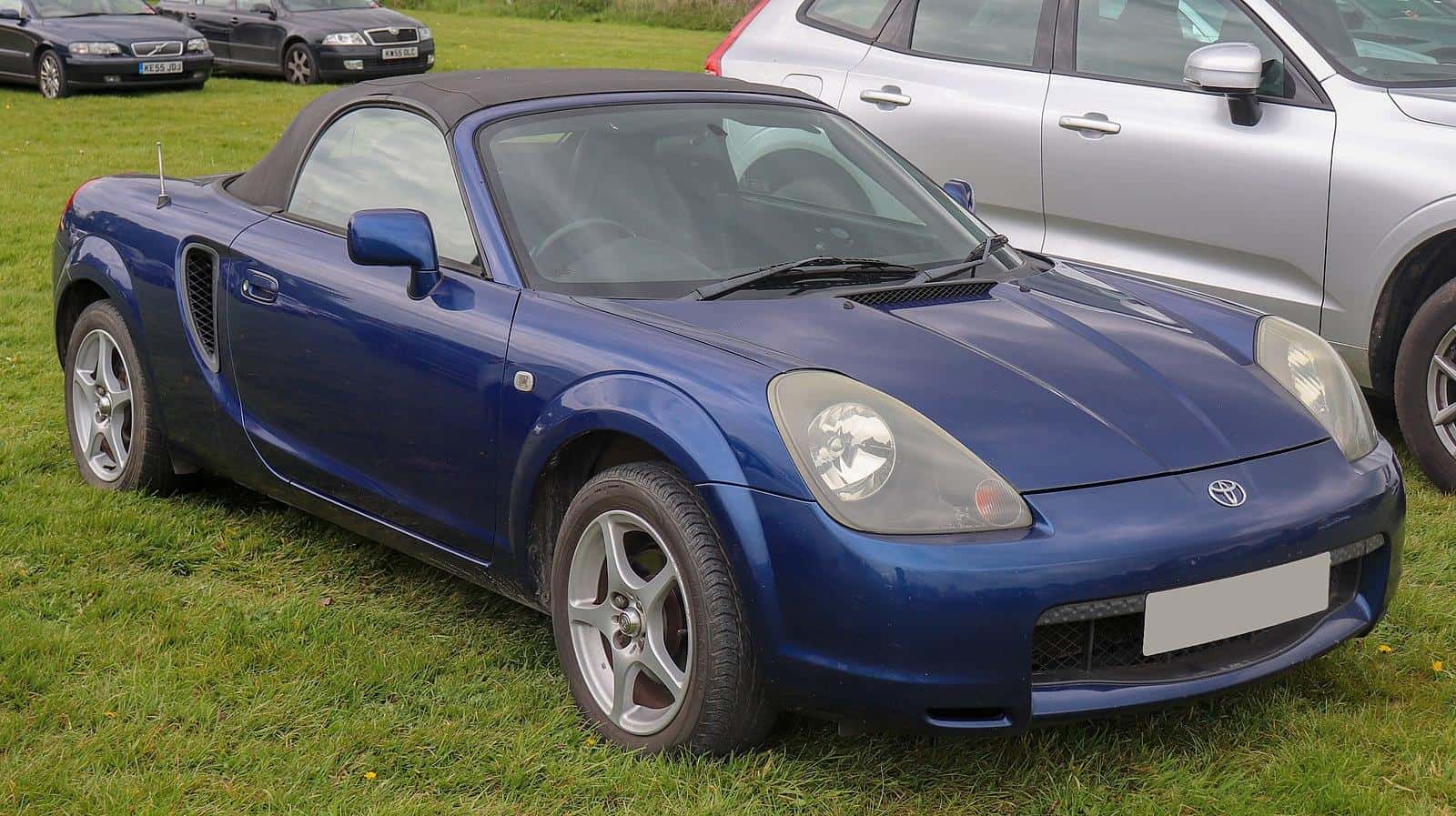 The manual W30 would waddle it's way to 60 in 6.8 seconds. Slower than the first generation W10 MR2 by a third of a second. If you were daft enough to pick the SMT gearbox, you get to 60 miles per hour in just that… an hour. 9 seconds is not an hour but it sure feels like in comparison.
So, naturally, the W30 did not sell as well as the previous MR2's. It is the rarest MR2 ever made if you're a glass half full kind of person. But this was the nail in the MR2's coffin. It ended in 2007 and Toyota shifted their focus to more basic people movers.
In Summary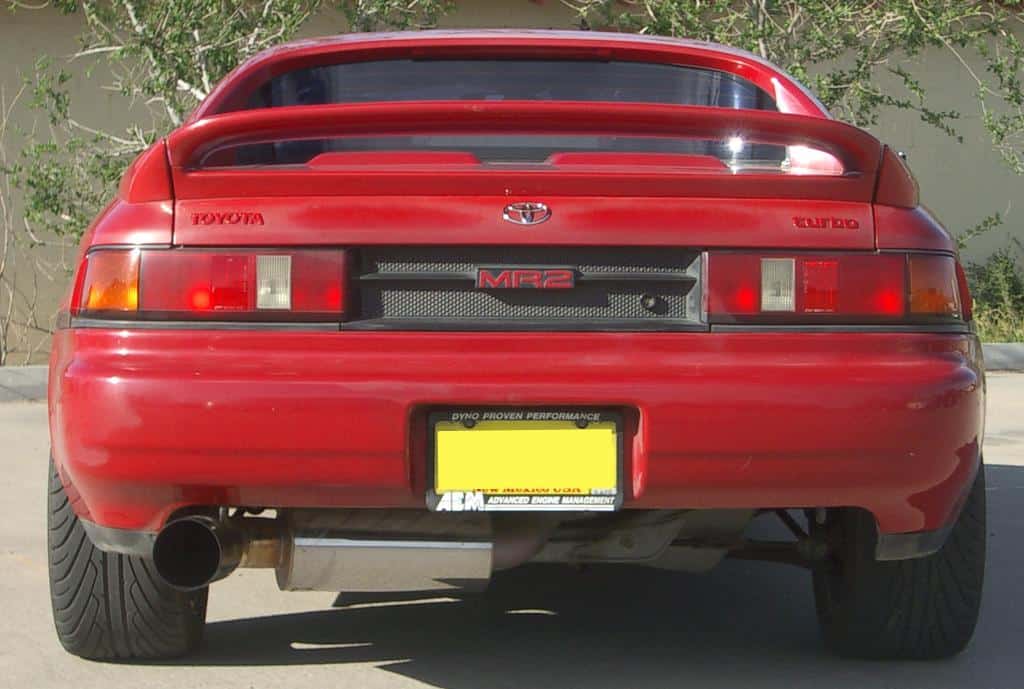 This was the last one to the targa party but it was, from a drivers and buyer's standpoint, the best. It was a Toyota, not a finicky Italian car or an expensive German one. It could be maintained from your driveway, not from the dealership. It was accessible, affordable, and lively.
It is this reason why it has skyrocketed in price recently while the 914 and X1/9 have steadily increased. Youngsters are flocking to it, with millennials making up over 50% of the insurance quotes on the W10 and W20 MR2's… only retired snowbirds buy an W30 according to me.
You'd be wise to snap up either of the first two iterations and I would wholeheartedly recommend that get one with a turbo or supercharger. The W10 will be a bit more spartan, with less creature comforts. It will also be more likely to have been abused by unknowing, disrespectful owners. The W20 will probably be a bit harder to find in an unmodified state given the Ferrari looks and tuner following. (See monstrosity below)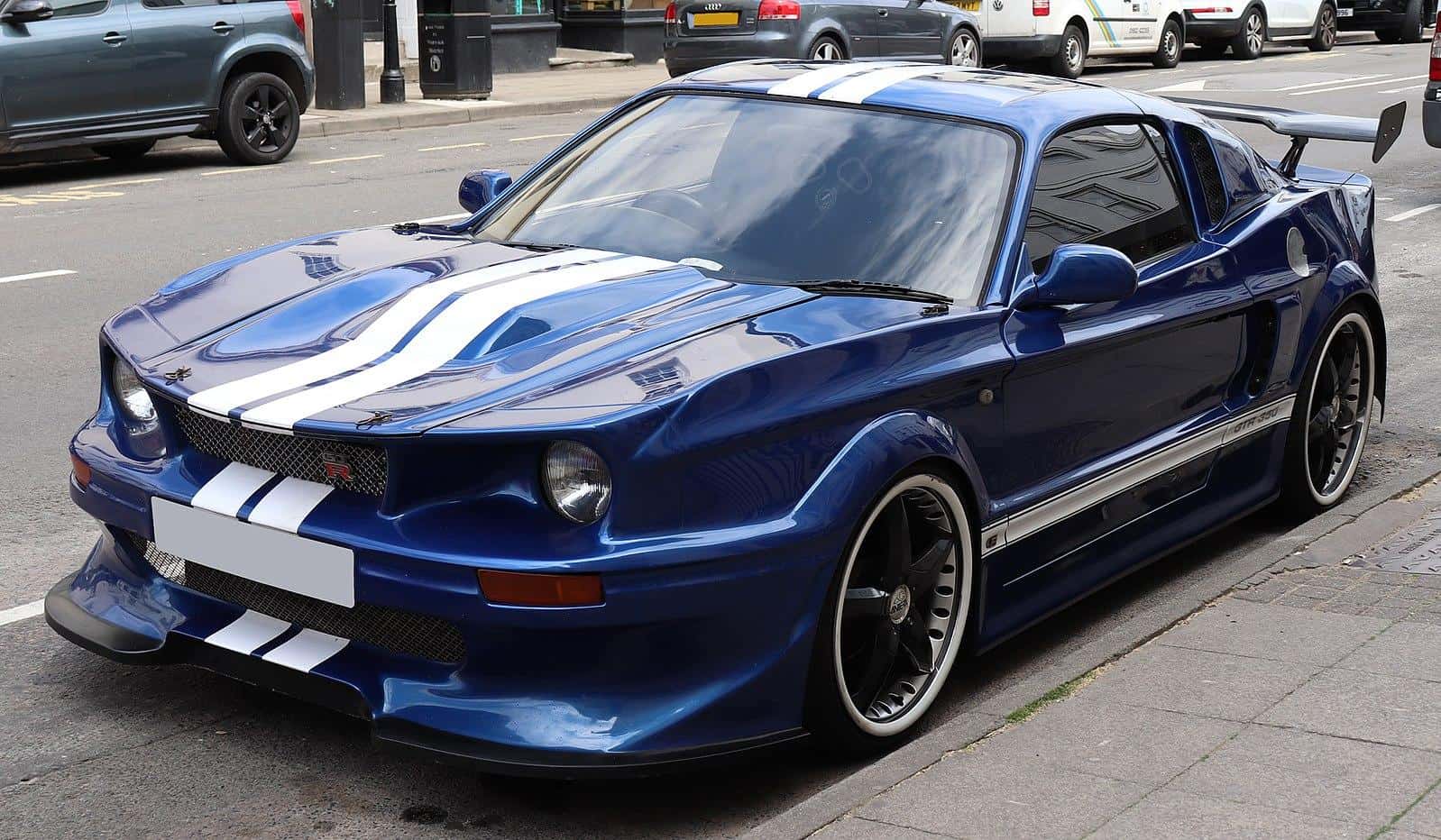 ^^^DON'T BE THAT GUY^^^