BESPOKE CAR BROKER'S TOP 5 BEST or saddest CONCEPT CARS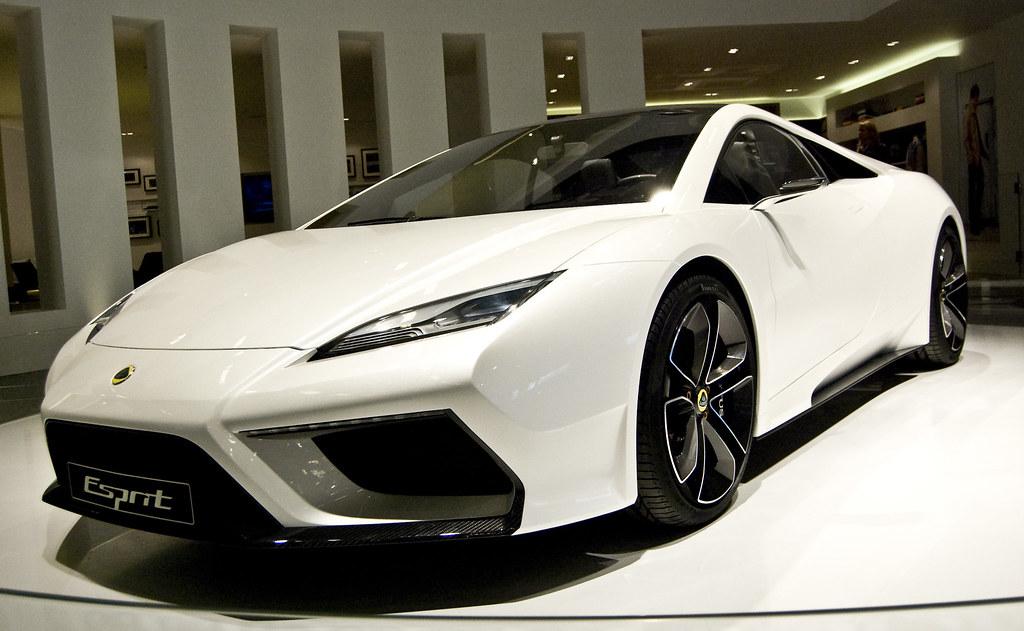 When I was a doe-eyed teen studying film in college; one professor said to us aspiring filmmakers on our first day, "You are about to embark on the most expensive art form in the history of the world. To stand a chance you have to make sure everything is thought out, nuanced, and sublime."
It was a lot to take in on the first day, but he appropriately set the bar for us. After a few years, a few careers, and a lot of thought about how often I use my degree on the daily (*Spoiler Alert* zero), I am starting to diverge with that professor's opening statement. I think the automotive industry is the most expensive art form. And nothing is more expensive than producing concept cars.
Concept cars are bespoke, one-of-a-kind, pieces of art that blur the lines between design fantasy and engineering marvel. Concept cars usually try to encapsulate the car manufacturers ethos in one harmonious fluid rendering. People spend their whole lives making these and trying to ensure they are "thought out, nuanced, and sublime."
For that reason, we at Bespoke Car Broker really try to appreciate the art and struggle it takes to get an automobile from design to the dealership floor. The hurdles are endless, budgetary constraints, timeframes, limited materials, socio-economic circumstances; all can leave cars as nothing more than crumbled up sketches in the design team's recycling bin.
It is sad when this is the fate of hopeful projects, or of any art form. It leaves us wondering what could have been? How different the landscape would look if they got the greenlight and support they deserved? So we decided to comb through the piles of rejected misfit toys and bring a little attention to these forgotten designs that never made it into production.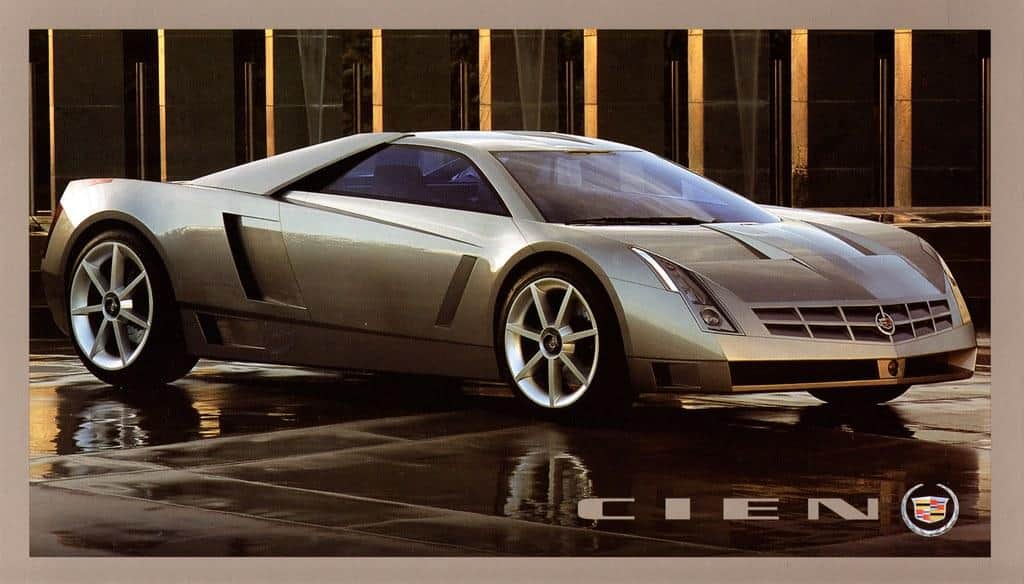 Simon Cox spearheaded this spearhead-like Caddy for the company's 100th anniversary almost 20 years ago now. "Cien" means "100" in spanish for those paying attention. Cox claimed he was inspired by the F-22 Raptor[2] and you can see the similarities. The angular hunches, the wedge-like nose, and it had power to match.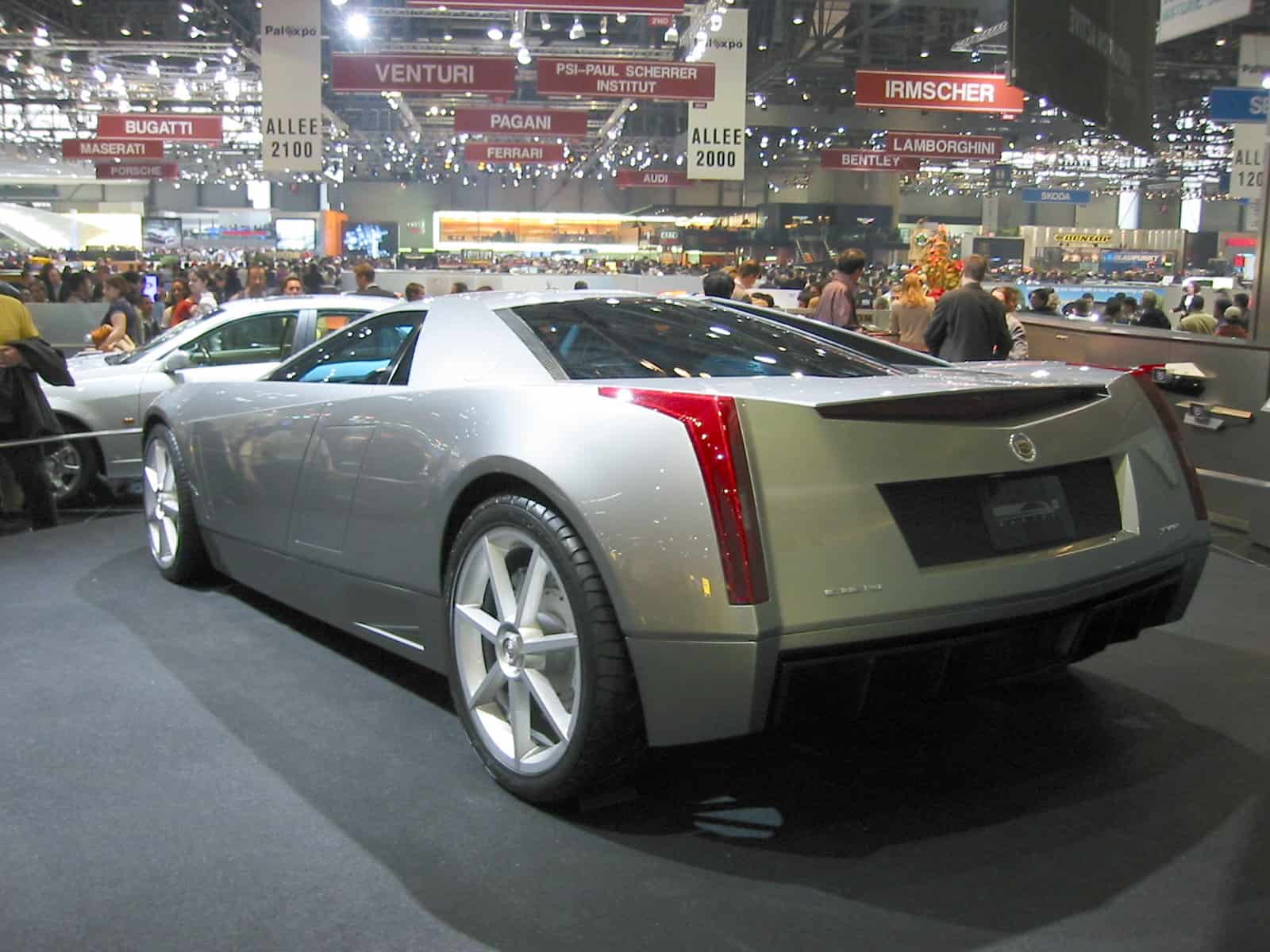 The Cien had 750 horsepower from a mid-rear 7.5 liter Northstar V-10. Hitting the performance gold standard of 100 horsepower per liter. This concept car was built to a full road going specification with a little help from the U.K. based engineers at Prodrive (more on them below).
For it's actual prowess it has been featured in Michael Bay's 2005 film The Island and his 2014 film Transformers: Age Of Extinction. But the powers at-be deemed there would not be a market large enough for it to be worth GM making. What do you think, who there have been customers for what was essential an American Porsche Carrera GT[3]?
1968 Chevrolet XP-880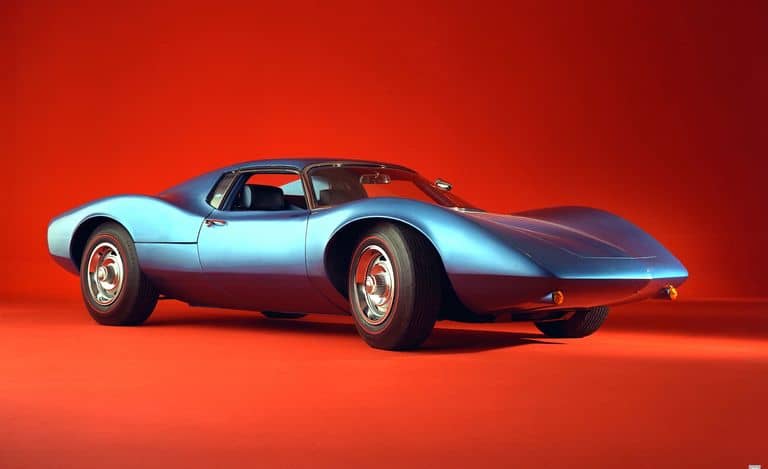 With the world getting the first ever rear-engined corvette this year with the 2020 Corvette C8; we thought it would be important to look back on where it all began. Though the XP-880 was not technically called a Corvette, it was clear that they were twins separated at birth. In passing you may even think the XP-880 and it's contemporary C3 Corvette cousin are one in the same. [5]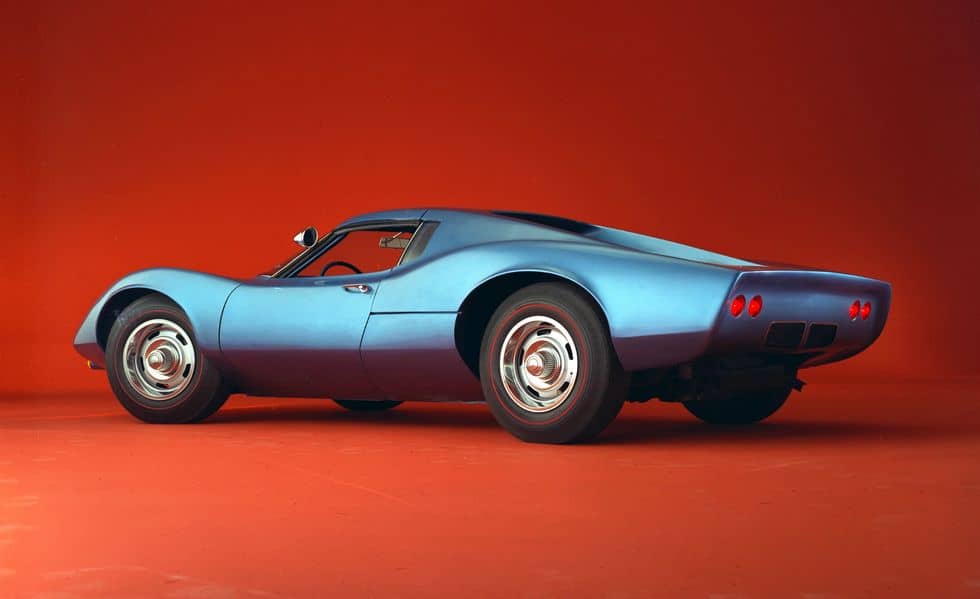 Designed in 1967 by Larry Shinoda for the 1968 New York Auto Show. It was also referred to as the Astro II from time to time. Shinoda gave the car some european curves and hips, and lines that plunged deeper than Raquel Welch's neckline. A backwards-mounted 427 V-8 that produced 400 horsepower[6] that sent power to the rear wheels through a two-speed automatic transaxle.
2005 Jeep Hurricane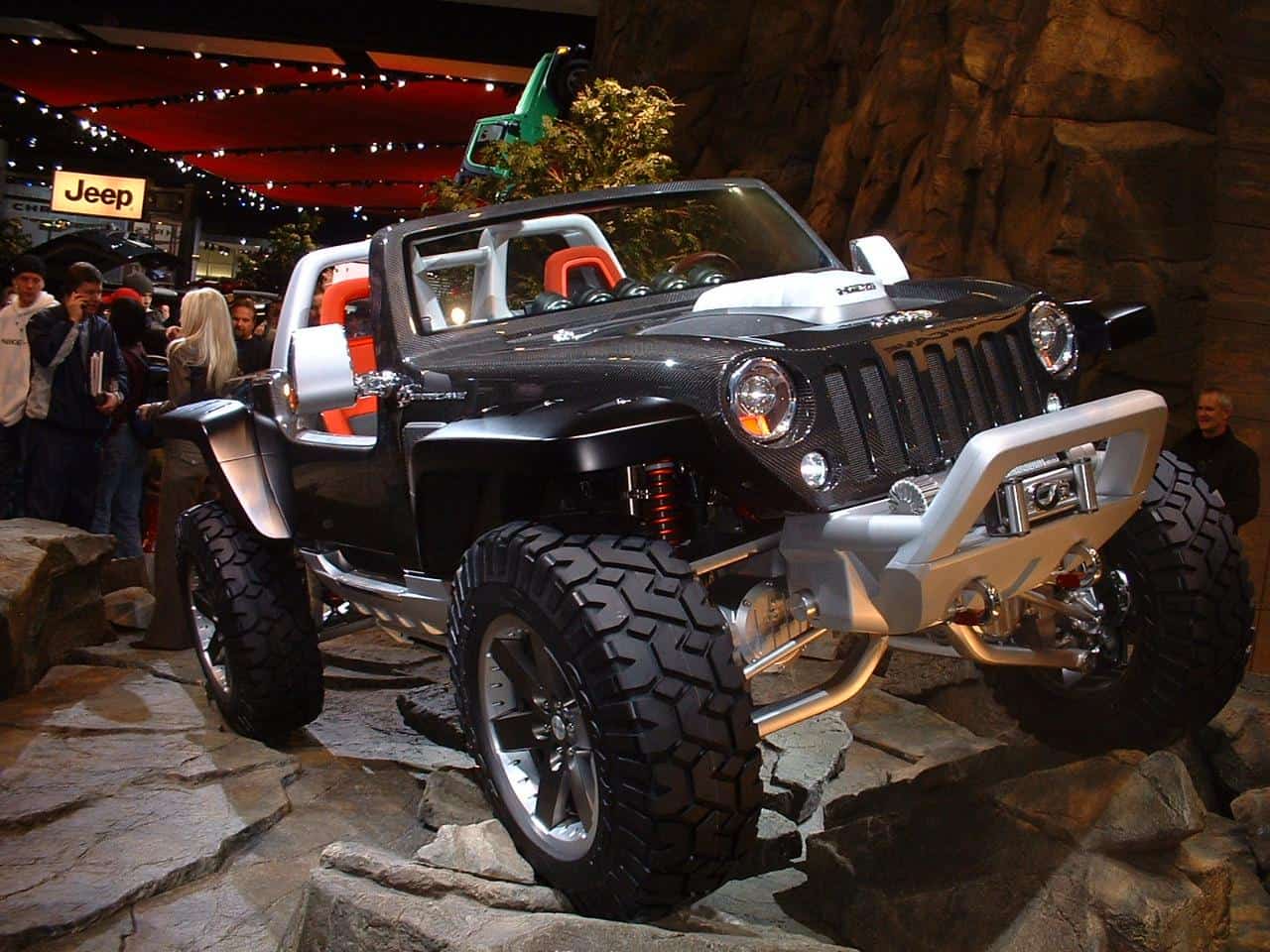 From the outside the 2005 Jeep Hurricane[7] doesn't really look any different from the annoying "Jeep Life!" bro's Wrangler who lives on your street and waves to all the other "Jeep Life!" bros that drive past.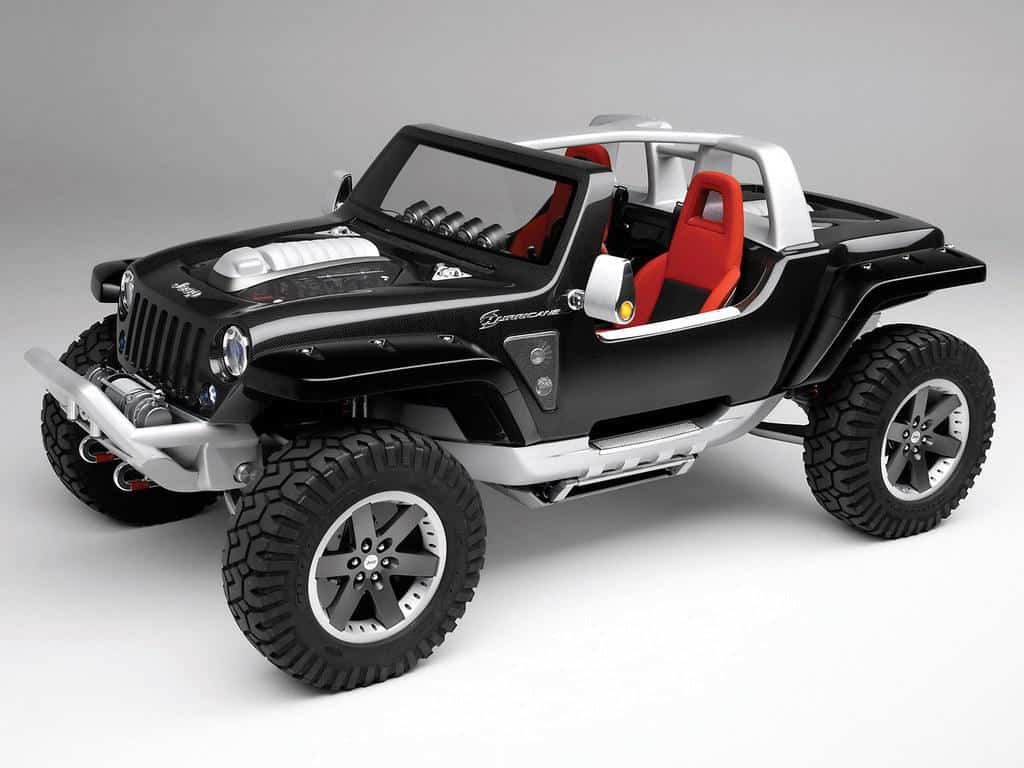 It has much more muscular lines and shoulders than even the newest Wrangler or Gladiator. That aside it is not a far cry from reality unlike other concept cars on this list… until you get under the hood, or should I say under the hoods
Yes, this Jeep has two motors, one mounted on each end. In today's world when Twin, Tri, or even Quad motors are nothing special, usually in some sort of hybrid/electric variety. This is solely gas powered and has twin 5.7 liter Hemi V8's shoehorned into its tidy little frame. Each engine produce 335 hp and 370 ft-lbs of torque, for a total of 670 hp and 740 ft-lbs of torque[8].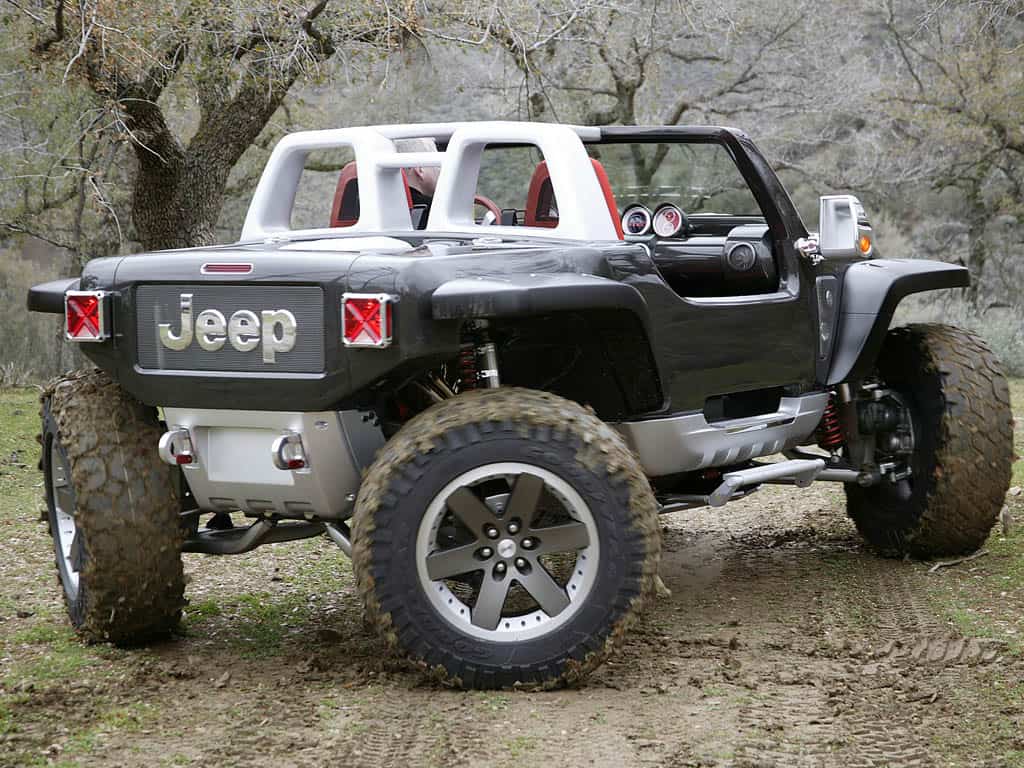 [9]The coolest thing about the Hurricane is that it spins like one. The 4×4 has Quad steer and can spin on its own axis, something that has only recently become achievable with the yet to be released Rivian RT1[10] some 15+ years later.
2010 Jaguar C-X75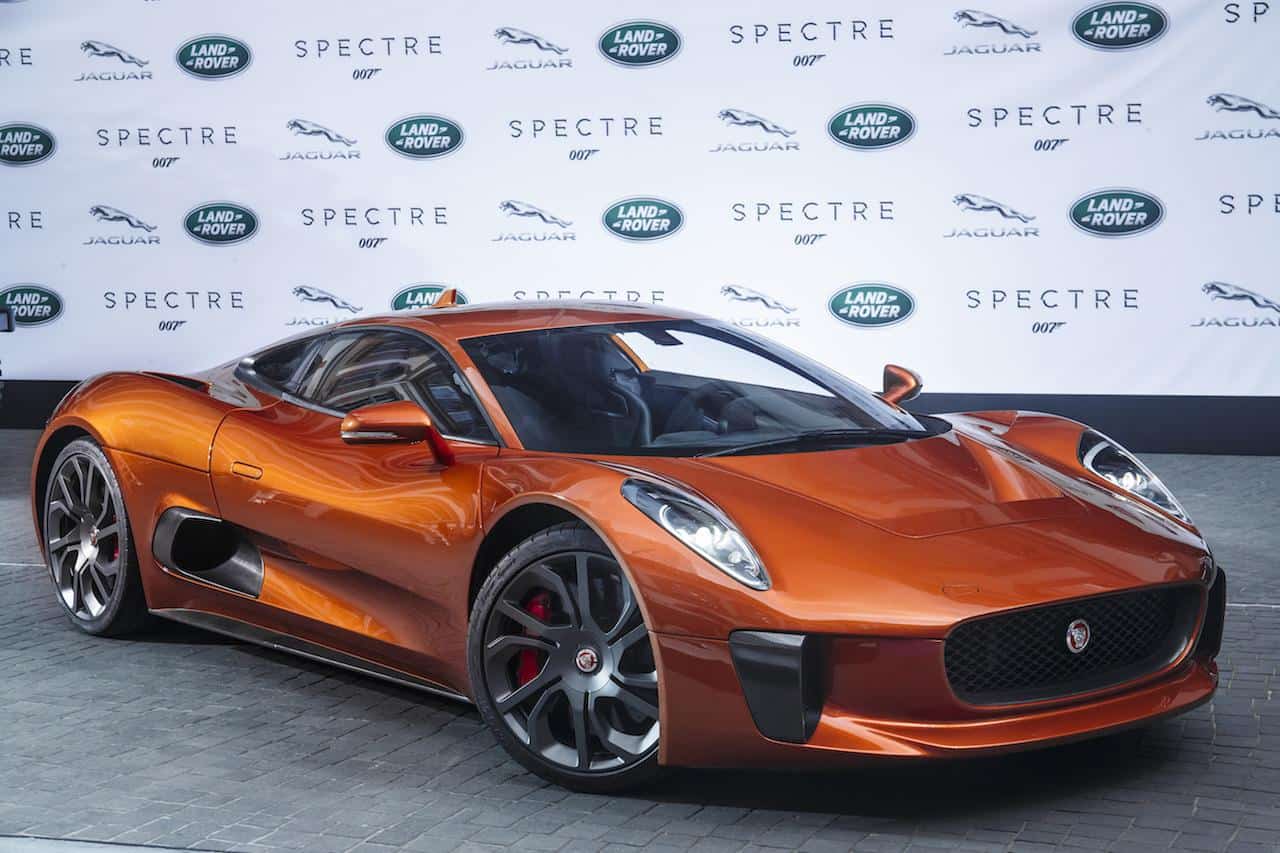 The Jaguar C-X75[11] was another anniversary celebration like the Cadillac Cien. This was the 75th year for Jaguar in 2010 and they wanted to showcase their technical abilities. This leaping cat had one electric motor for each wheel, each producing 194 horsepower and each mounted at a wheel to lower the center of gravity.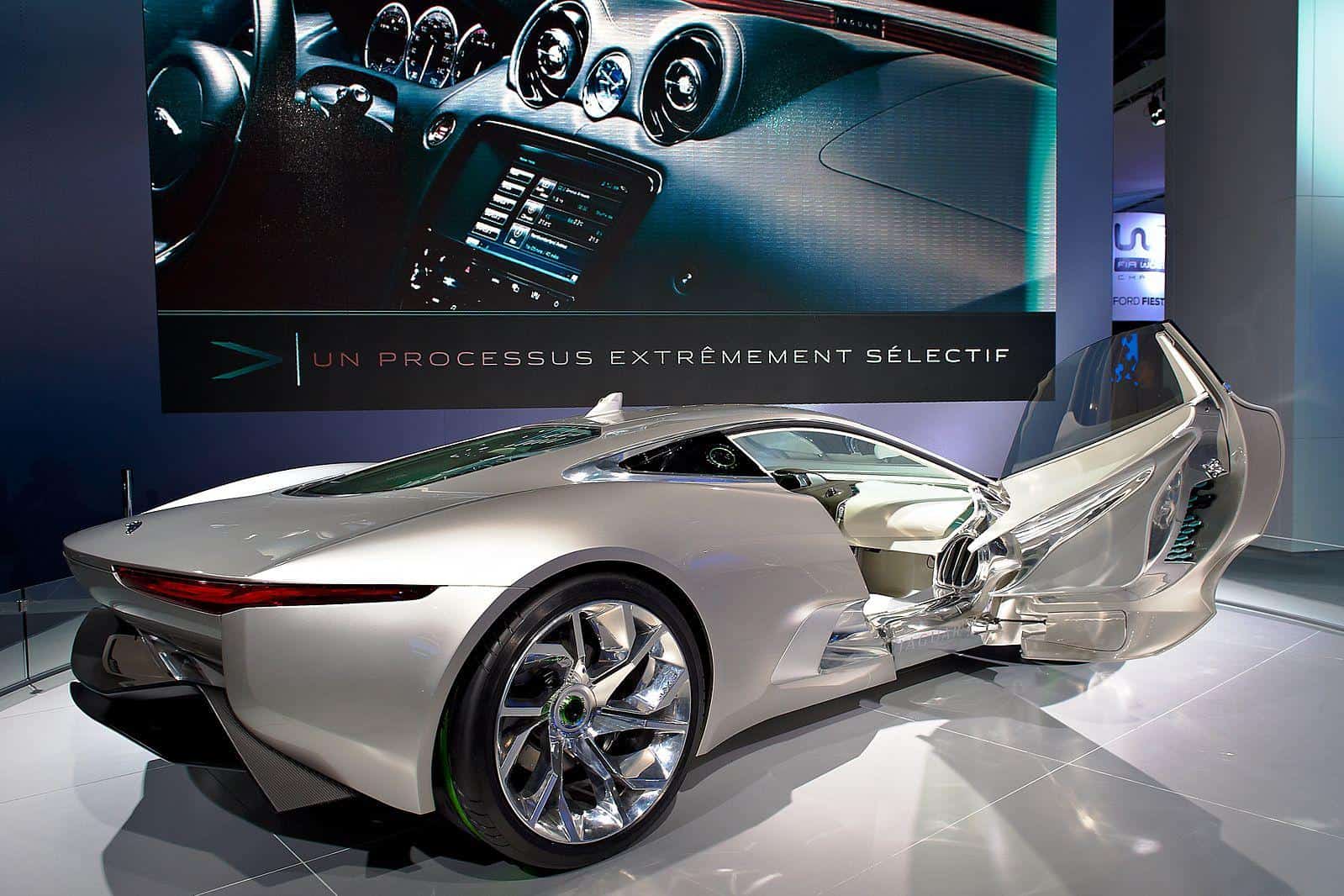 Where the C-X75 separates itself from the back is with its 2 turbine motors. These turbine motors power the 4 electric motors and in tadom generate 780 horsepower and 1180 lb-ft of torque. If that wasn't enough to wrap your mind around; in theory, the turbines allow the C-X75 to run and multiple fuel sources. Yes, you could fuel this hypercar on vegetable oil if you found yourself in a pinch.
Jag was in the middle of launching their planned 250 car production run of the C-X75 when the company sold to Tata Motors. This was where the flagship died. Tata didn't think, or want to produce a £1,000,000 technological marvel after spending 2.3 billion[12] buying the Jaguar-Land Rover band.
So we never saw the C-X75 in the flesh… sort of. If you count it being the main henchmen's car in the 2015 007 film Spectre[13]. James Bond races around Rome in an featuring an equally ill-fated Aston Martin DB10 concept[14] while being pursued by the C-X75 and it is every bit as drool-worthy as you'd expect, click here[15]
Lotus' 2010 Rebirth
This entry by Lotus is a bit of a stretch on the rules of this list because we aren't talking about one concept car, but five. Lotus stunned the automotive world when it unveiled an entirely new, rebranded line up at the 2010 Paris Motor Show.[16] They built on their heritage with entry level models, sedans and supercars alike. The first being the Elan and the Elise; monikers that date back to the beginning of Lotus.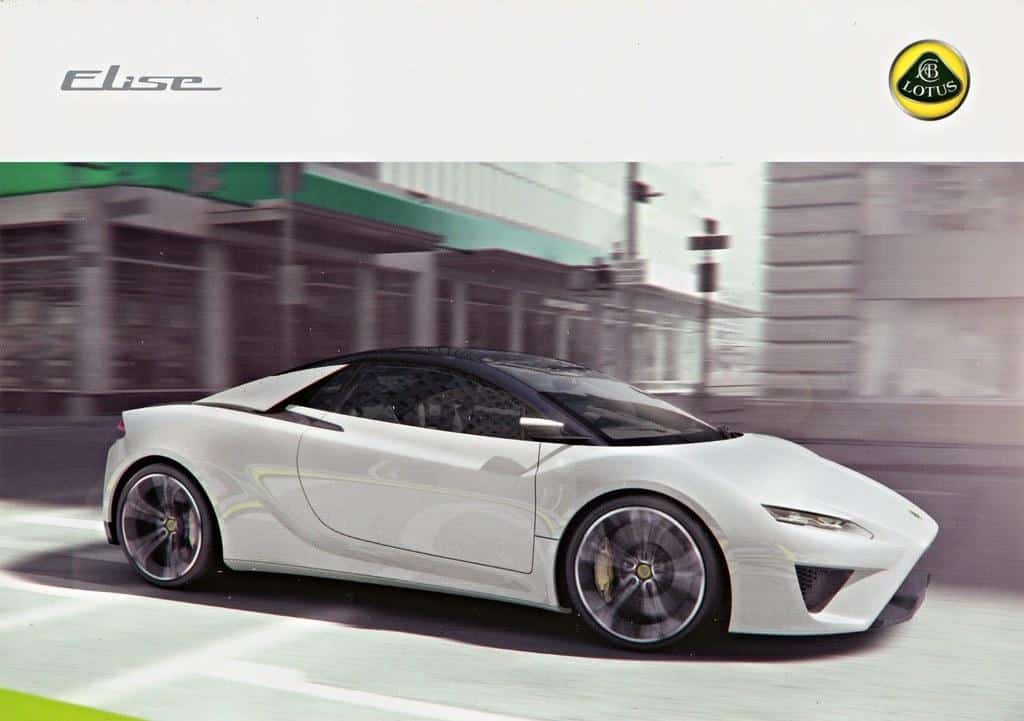 The Elise[17] would've been a bargain, featherweight sportscar. It would've 320 horsepower from a turbocharged 2.0-liter four-cylinder engine and a 2,409-pound curb weight. The supercharged model would've hit 62 in 4.3 seconds and cost $55,000.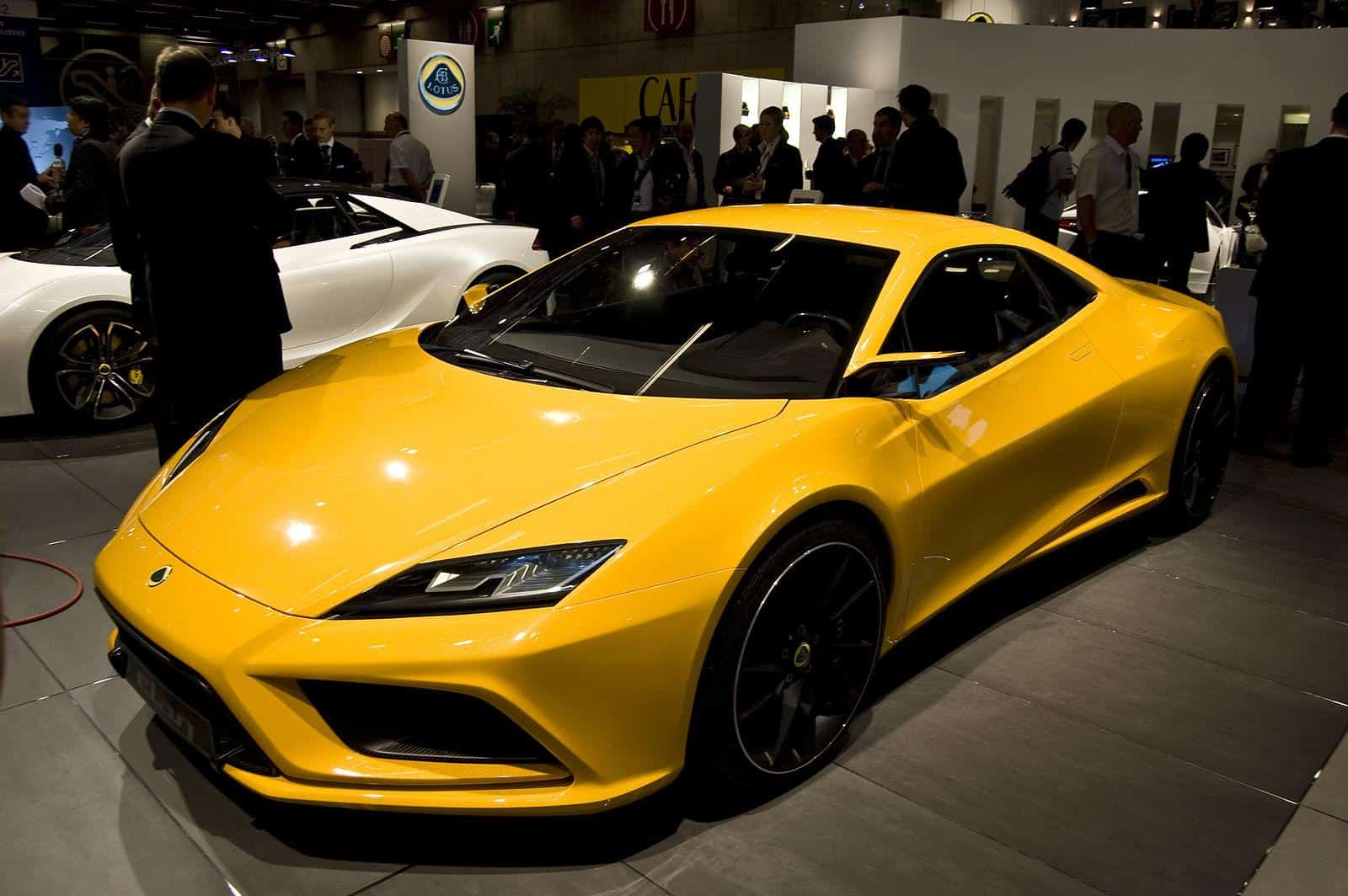 The Elan[18] had a planned output of 450-horsepower from a supercharged 4.0-liter V6 engine and that resulted in a 0 to 60 miles per hour in just 3.4 seconds but was imagined as a hardcore racer priced at $110,000.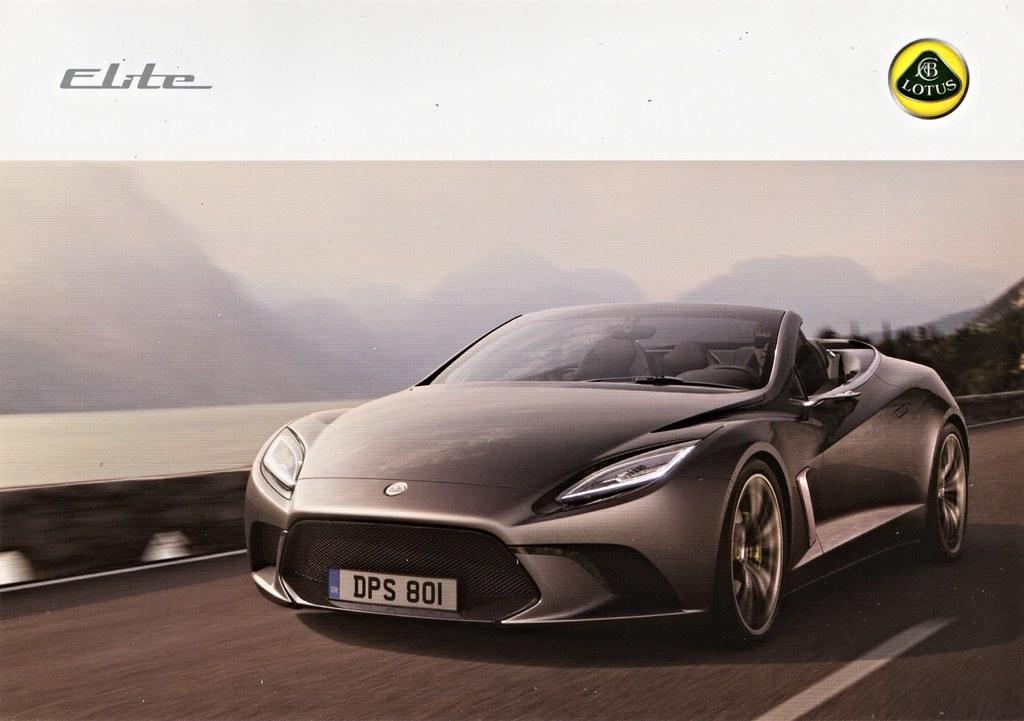 The Elite[19] was going to be just that. Imagined as Lotus' first Luxury Grand Tourer. It was going to have a 5.0 V8 and 611 horsepower which gave the car to a sub-four-second 0-60 time. It expected to be a portly 3600 pounds by Lotus standards and cost $180,000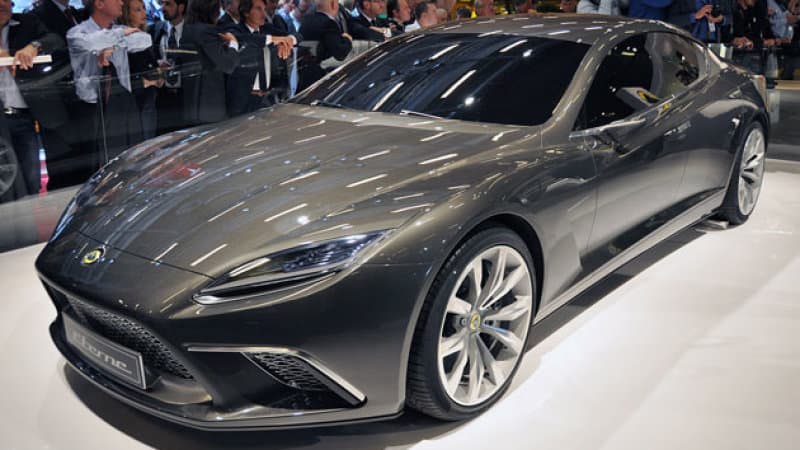 The Eterne[20] is the biggest departure for the car company being a hybrid sedan, blasphemy! It was powered by a 620-horsepower, 5.0-liter V8. The optional hybrid drivetrain used a KERS[21] energy recuperation system. Lotus claimed the Eterne will run to 60 miles per hour in just 4.0 seconds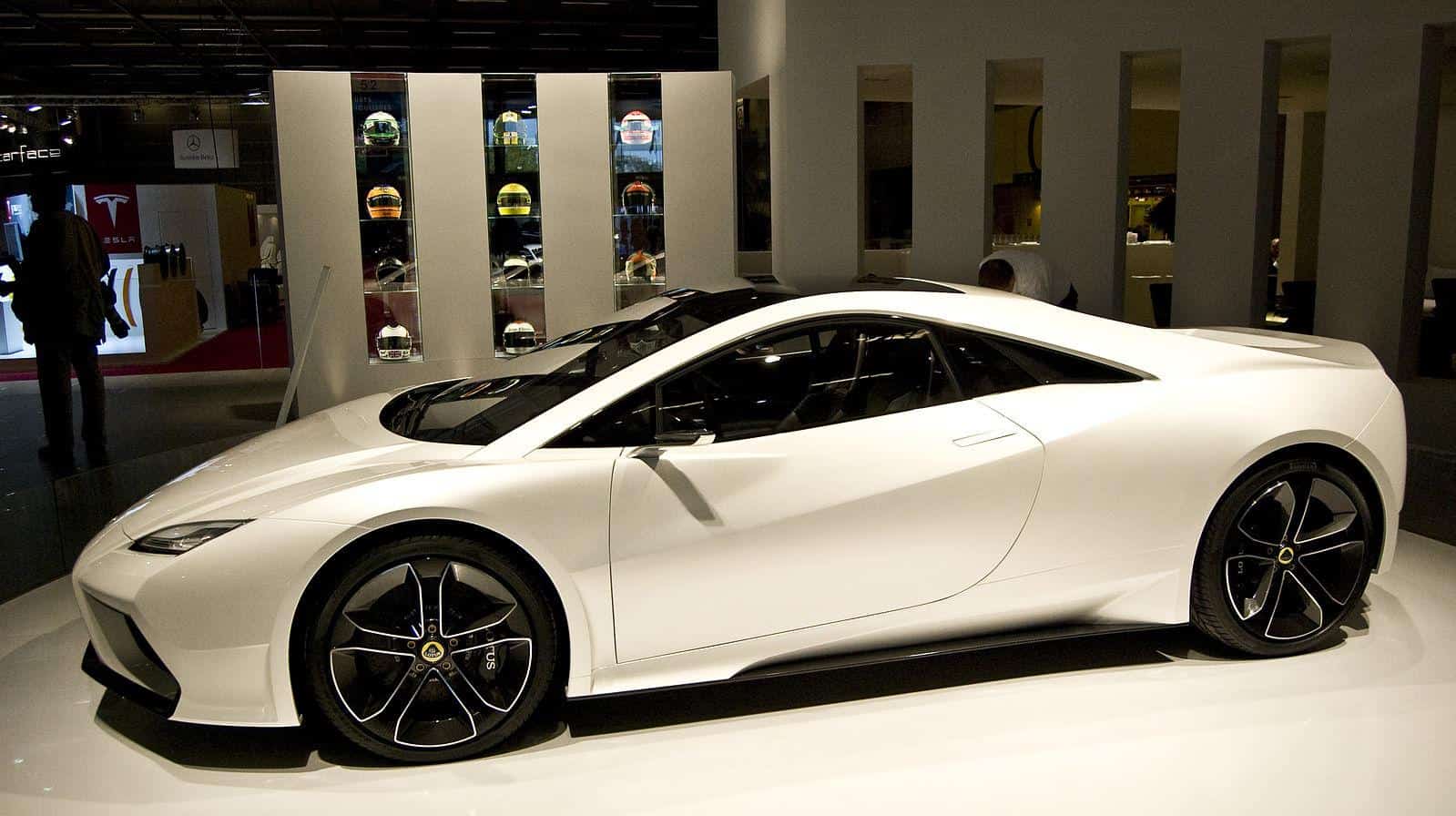 The Esprit[22] concept had the same 5.0-liter V8 and produced the same 620 horsepower as found in the Eterne above. But used the same KERS system has a nitrous-esque like performance boost. The energy that the car kinetically built up could be released at the push of a button like King T'Challa's[23] Black Panther suit (Ironically this car got it's motor from the same Lexus the King drove in the 2018 Movie). This launched the car from 0-62 in 3.2 seconds.
Sadly, Lotus did not have enough money to bankroll on this bold new market capitalization. It was going to pit them against the likes of Porsche, Aston Martin, even Ferrari. Afraid of that competition and alienating their diehard fans of spartan, lightweight racers, the execs at Lotus scuttled the project in september of 2014.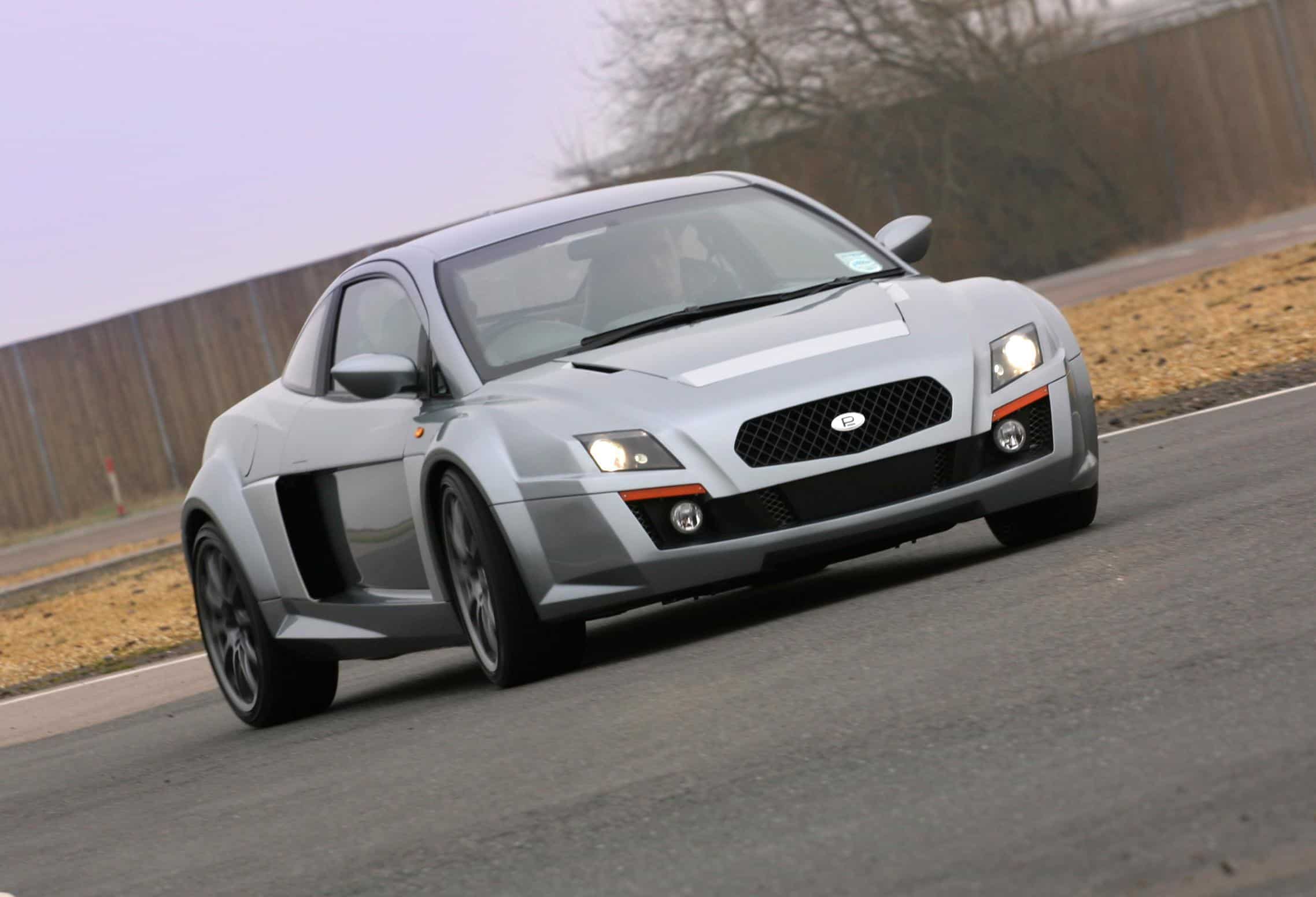 We mentioned Prodrive earlier on for a reason. The same blokes who made the Cadillac Cien a reality made this, the P2. This was designed by Peter Stevens[25] in 2006, one of the key designers for the Mclaren F1… A car so legendary I will not bother attaching a link to it.
The P2 included a rally-inspired anti-lag system to prevent the hesitation the turbocharger creates while spooling up. As well as an active center and active rear differential torque vectoring that maximized grip and power to the wheels.
It had a 2.0-liter, 345 horsepower 4-cylinder. That may seem a bit anemic with some of the other cars on this list but with all the proprietary systems Prodrive had license to they managed to get the car from 0-60 in 3.8 seconds.
It bested an Aston Martin Vanquish, Audi R8, and a slew of other race cars around the same Top Gear track. All for around $60,000. Don't believe, watch Top Gear's test review here[26]